Yet another project in the making. My wife asked me to build her a scrap book cabinet to put all her many papers and books, glues, tapes, ribbons, etc. Enough to build a 5 ft. by 5 ft. by 14" deep with about 20ish slots for paper, 10 drawers, ribbon holders (which I haven't quite figured out yet) shelves to hold the many albums she has already made.
Using 3/4 ply. with oak veneer. (Lowes on sale) and press board 1/2 thick. Also plan to use some oak facing on the drawers, and popular for sides and back on the drawers.
Wish me luck…LOL
Here's a look see of the plan I drew up and a couple of pictures of the start.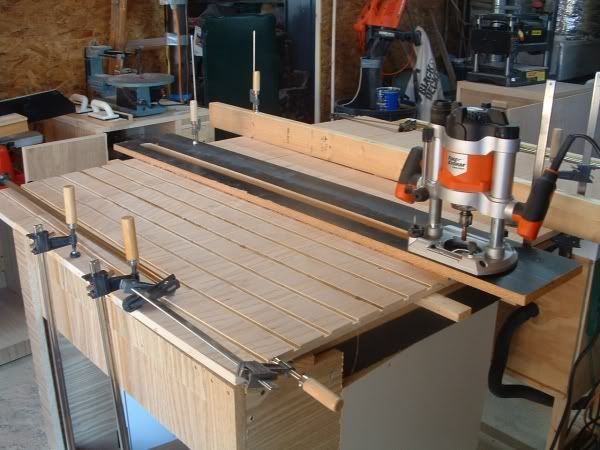 All dado's are cut for the inside slats and drawers for both sides. (Next picture).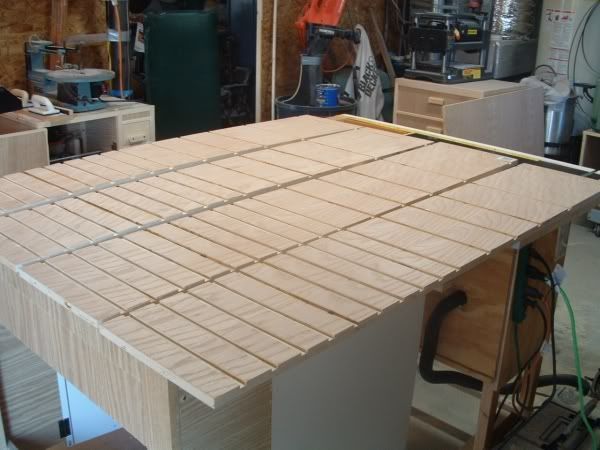 First side dry fitted together. Everything seems ok at this point. (Next Picture).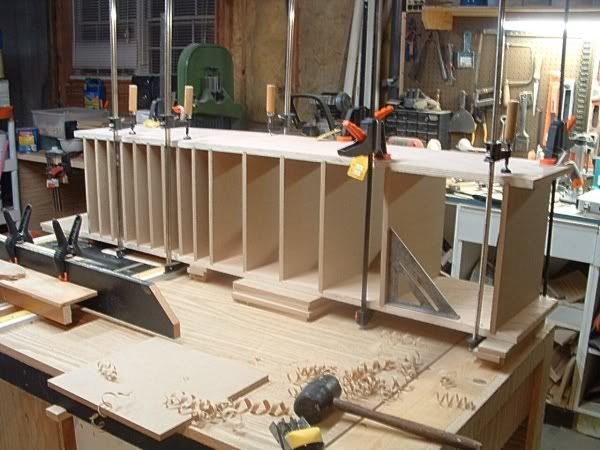 At this point both sides have been glued, and now the dry fit for the shelves. Also at this point I have run out of ply. So…Off to Lowes for another one. (Next two pictures).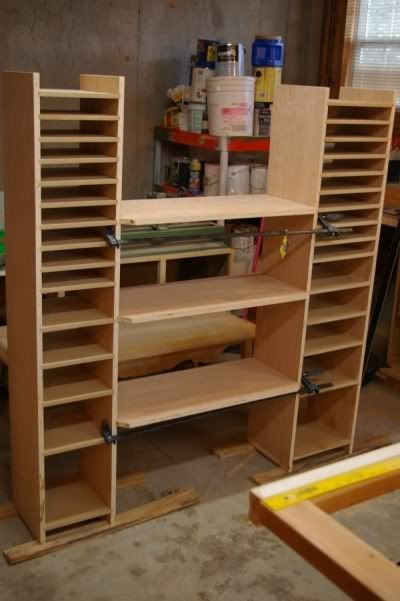 Still missing two main shelves. Top one and bottom one. The top two shelves (Top one missing) will have several more dado's cut for the upright slats.
Hope to have more pictures soon for part 2.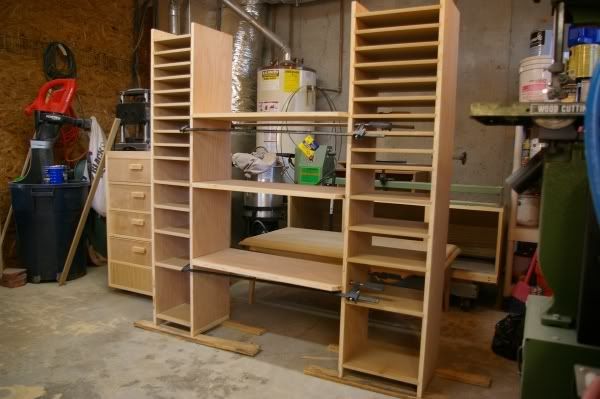 -- JJohn
---