Ok … I might as well let you know right off the get go I am not submitting this bookcase even remotely thinking I have any chance of winning anything. I'm only looking to contribute an idea I came up with. not sure if I am following any rules or not…so you can let me know either way about that part.
New here, I have already seen so many wonderful projects that have great imagination and skill that as you guys and gals get cranked up into this contest the judges will really be hard pressed to decide which of many will be the right one to win. I wouldn't want to be them. LOL
Anyway…Hope this idea might spark those imagination cells to start rolling out the designs. I went more toward basic with just enough flare to set the case off so there it might get a second look… (at more than just the books).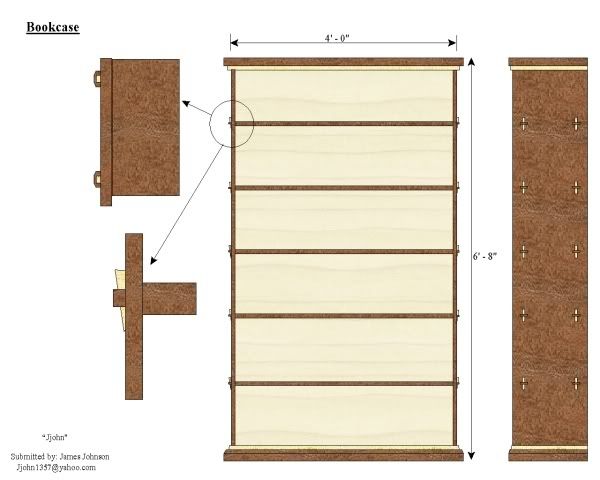 -- JJohn
---