Hello all (echo,o,o,o) several hundred "reads", no comments, so either you're all riveted to your seats awaiting the next installment, or that's several hundred open page, scroll down a bit, go read something more interesting. Not wanting to leave this half way through I shall proceed with the upper aron frames and front rail joinery.
The apron panels were to be framed with pieces of leopardwood. Here you can see the top pieces which are grooved to fit onto a rabbeted lip on the top edge of the panels and have a stub tenon at each end which effectively forms a haunch to the existing panel tenons.
Here you can see how they couple with the panels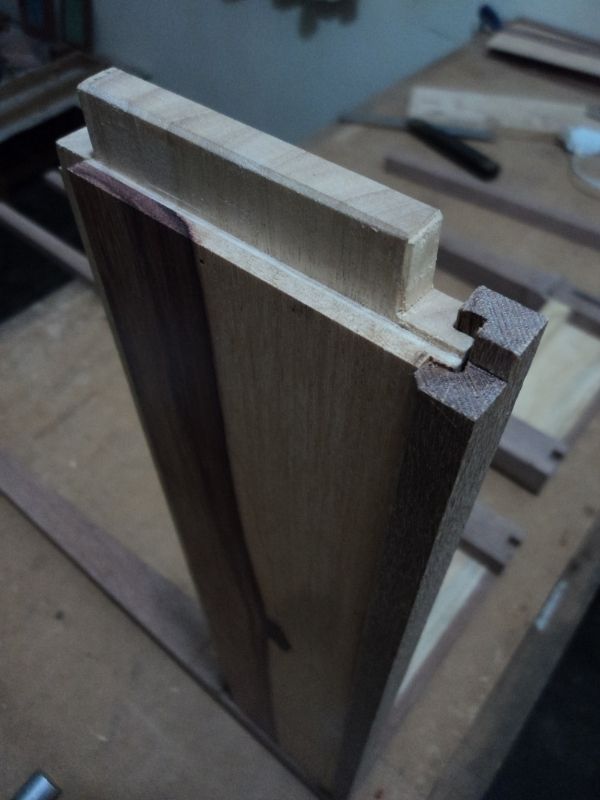 In order to have this glued up as a solid structure before starting on the lower frame, which would include the drawer runners and guides I proceeded with the front upper and lower rails to tie the whole thing together. The lower rail would fit the double mortises on the inside face of the front legs.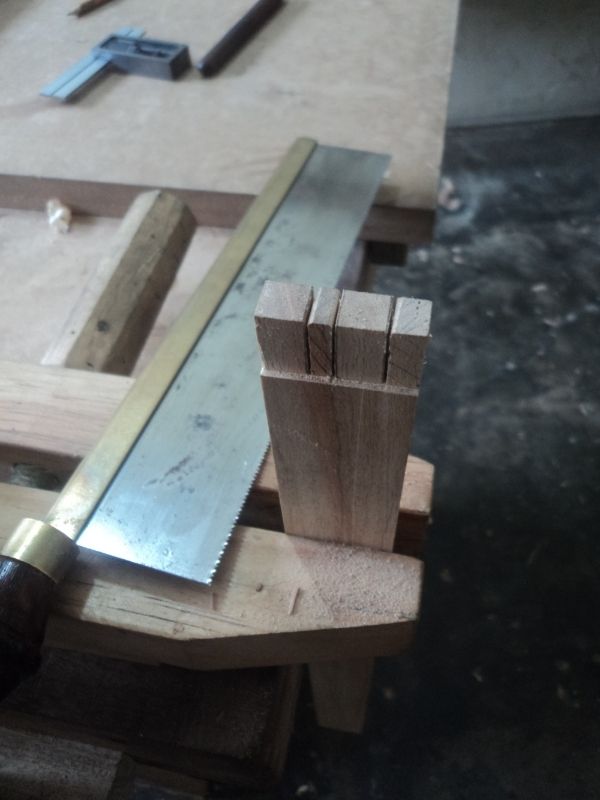 Just two joints to cut so no machine set ups, handcut was quicker.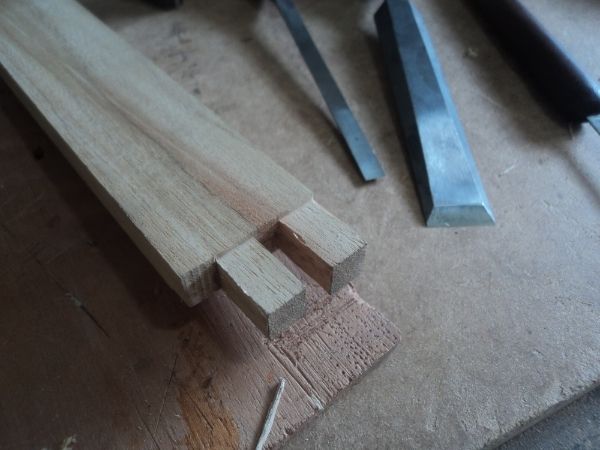 Onto the upper rail, I cut a shallow rabbet on the ends then sawed tails.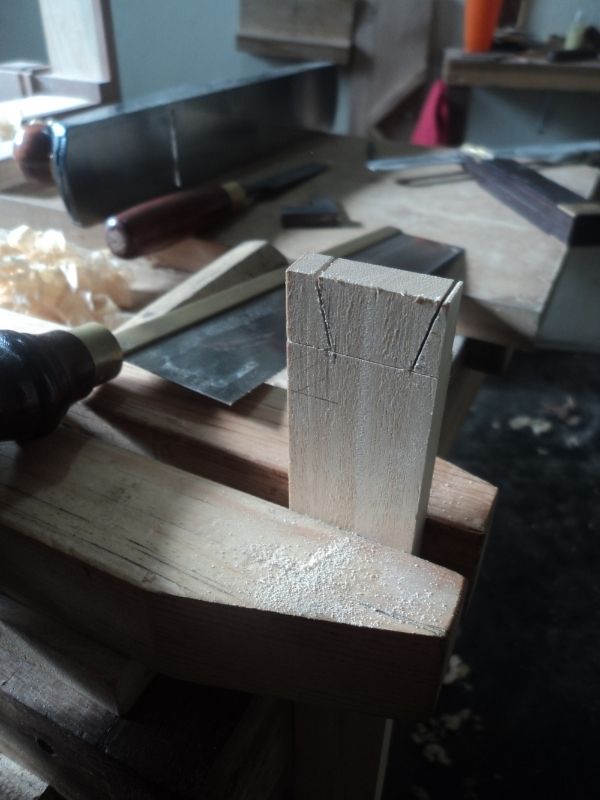 I sat the piece in place, the shoulders formed by the rabbets help to locate it as well as hiding any untidiness in the joint once assembled. I Scribed the tails with a marking knife.
I roughed out the sockets with the router then finished them with a chisel.
These rails were then faced with a strip of leopardwood on their show faces. Here you can see the upper rail being planed flush.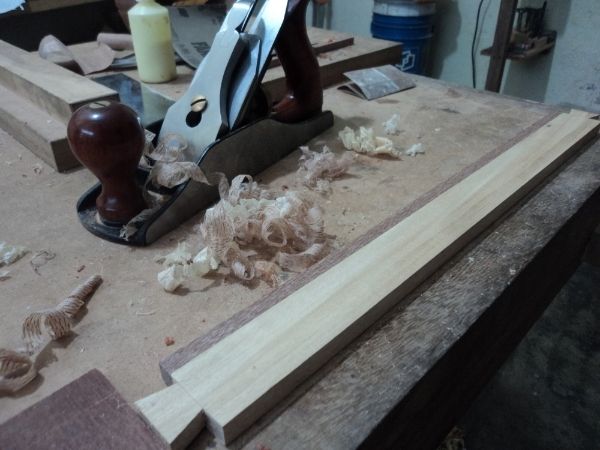 This next pic is jumping ahead a bit, but it would be a shame to show you how I cut it and not how it ended up in the same place so here it is assembled.
Ok, all for now, thanks for reading, if you did ;) Next up will be the leg shaping and gluing.
---