If you live in Fl, you know temperature control is less than easy.
My small shop is in the garage – there is no A/C or heat in the garage and the cost to insulate for heating and A/C is way beyond what I am willing to spend on a garage!
My garage is actually quite large – it's a 2 car with an additional 8 feet depth which is where my shop is located
What I opted to do for the summer (it's unbearable in there in there in summer, and I usually avoid working in it) is create a temporary wall with PVC and enclose it with 3mm plastic sheeting.
The reasons I went with PVC are:
The wall is temporary
Only screwed to one side with 2 braces
And screwed to my setup bench with 1 brace
I can take it down fairly quickly
PVC was very inexpensive as I only had to by the 10' pipes (I had the angle pieces, crosses, T's already)
If I had used wood, the frame would not stand up by itself, would need to be attached to the garage and would make it a more permanent structure which I wanted to avoid.
Now, when the A/C is on it cools the area quite well – when the weather cools, I can pull down the frame and store it until the following season!
The sheeting hangs on the pvc with shower curtain hangers – I added grommets to the plastic with some rags we had laying around
Here are the results
Here's the right side of the frame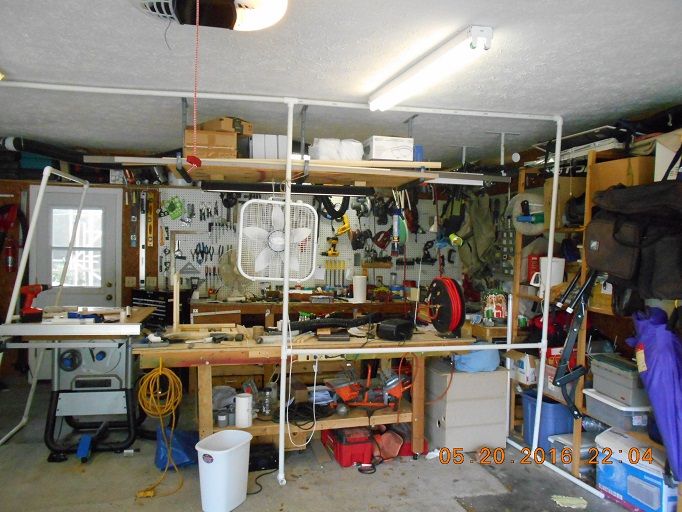 Here's the left side of the frame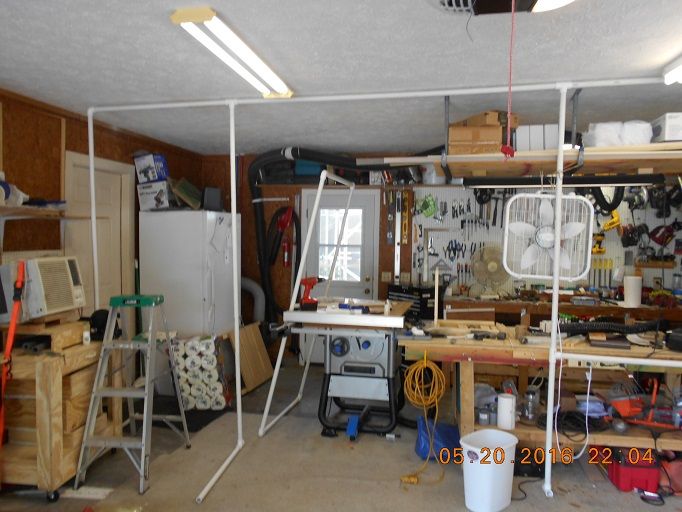 Here's the frame with a door
Right side with sheeting
Left side and dioor
Inside shop
A/C on stand I made – hanging out side door window
Shop towards the house
Shop side A/C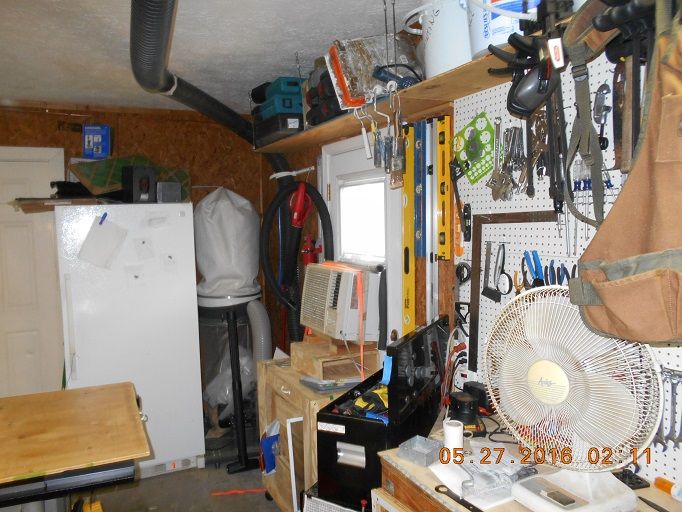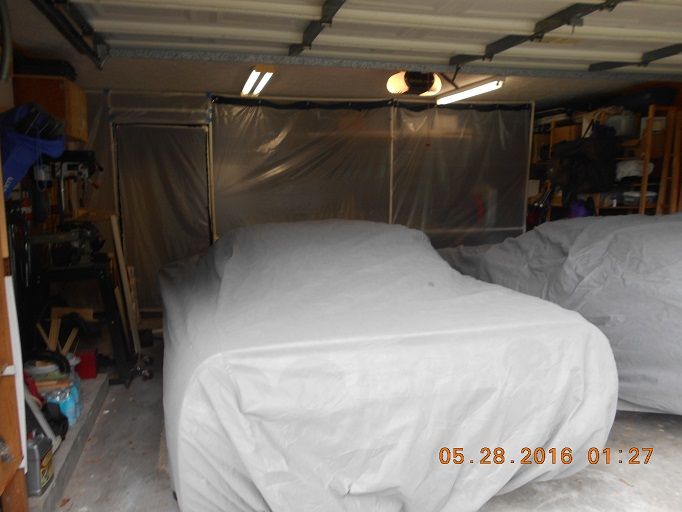 -- They said I could be anything... So I became Sarcastic! They also said making drawers is easy... I think they lied :(
---