Finally got to the pictures this morning, vacation and play is getting in the way of LJ,s…....(-:
So this morning, got up and sorted and processed the photos, and as I was drinking coffee on the lanai, working on the computer, the sun was just starting to rise over Haleakala: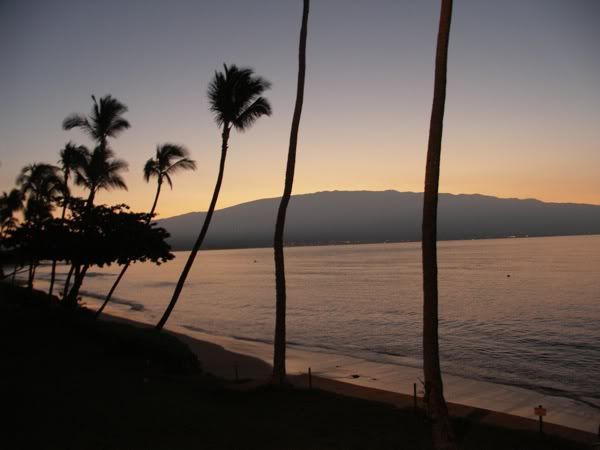 Later, took a picture of myself with the camera sitting on the railing: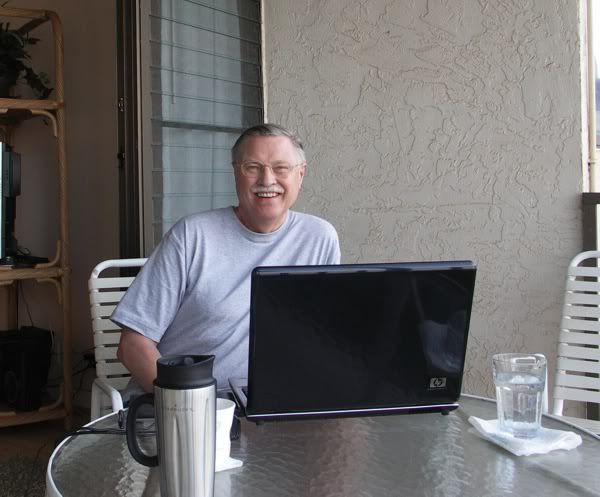 Here is the condo from outside. If the ground floor is floor 1, we are on floor 2 to the right: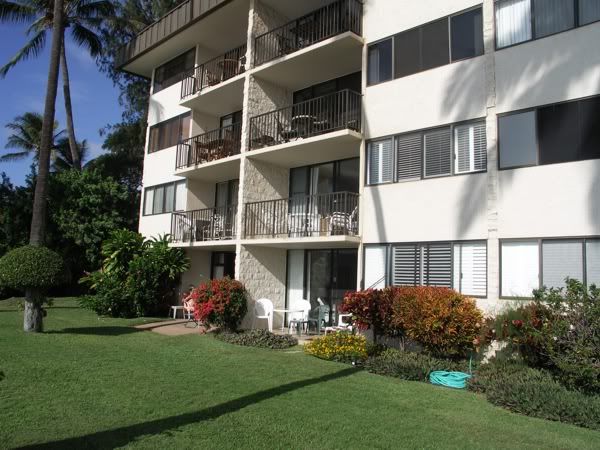 Looking out and down the lawn, from the lanai: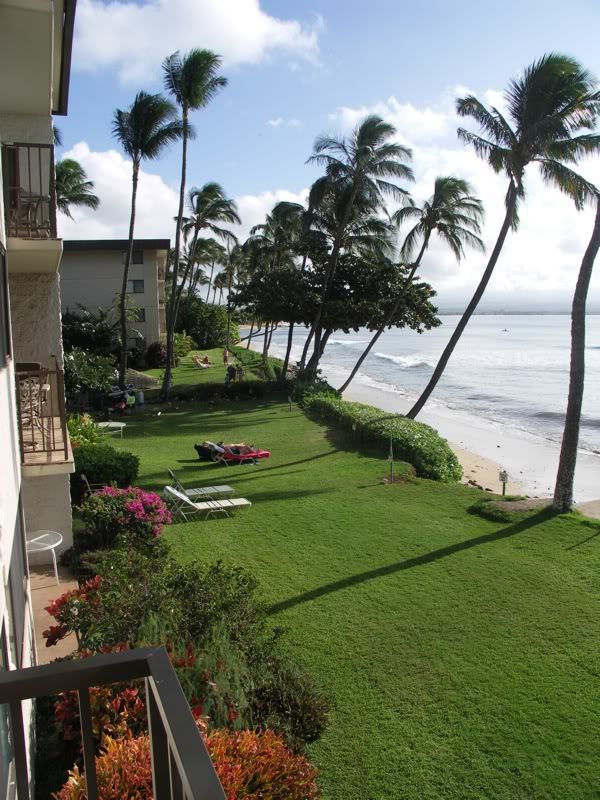 Where I was about to go for a beach walk:
Closer view:
As I walked on the beach, this little guy saw me coming, walked away from the water and then around me and went back to feed some more at the water's edge, he didn't think I was impressive enough to fly away from: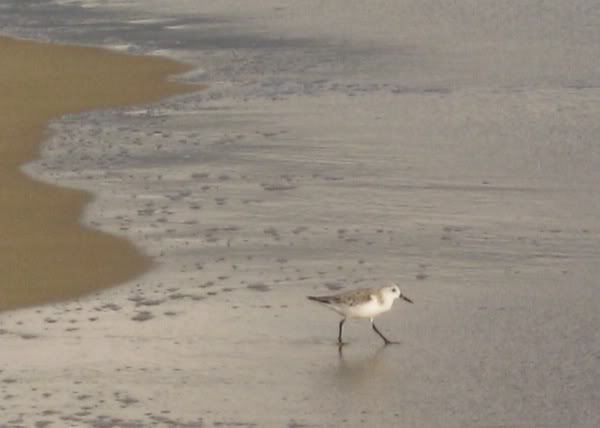 .........so I continued down the beach, no buildings here, a wildlife reserve….........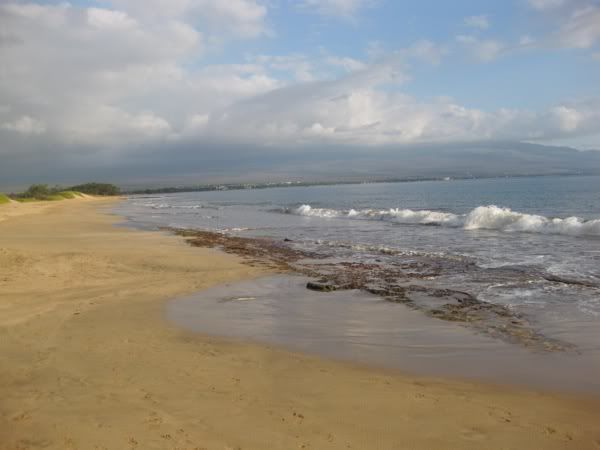 Only walked the beach once yesterday, probably twice today, and pretty soon I will get my suntan whether I want it or not. Time to go fast walking…..........
-- Jim, Anchorage Alaska
---