I came into this hobby nearly a year ago. It has always been interesting to me, as my father enjoyed making wooden toys, one grandfather had a small sawmill, and another grandfather made furniture here and there… And so it digs its claws into me.
With a (very) minimal budget I have outfitted my small shop with mostly used, cheap tools. Not only am I tight financialy, in my 10'x10' shed I am tight on space. At first I was looking for an easy cheap way into a larger shop, but as Ive grown in my techniques and comfort zones Ive come more to look at it as a unique challenge. So you could say I am "growing into" my small space. This series will be my journey into organizing, upgrading, restoring, and most of all learning. I hope maybe to give someone that nudge away from the thought process of "needing " a certain space/tool/class to accomplish your goals. In such a disposable world often times you can find it right in front of you.
Step 1: Tablesaw rebirth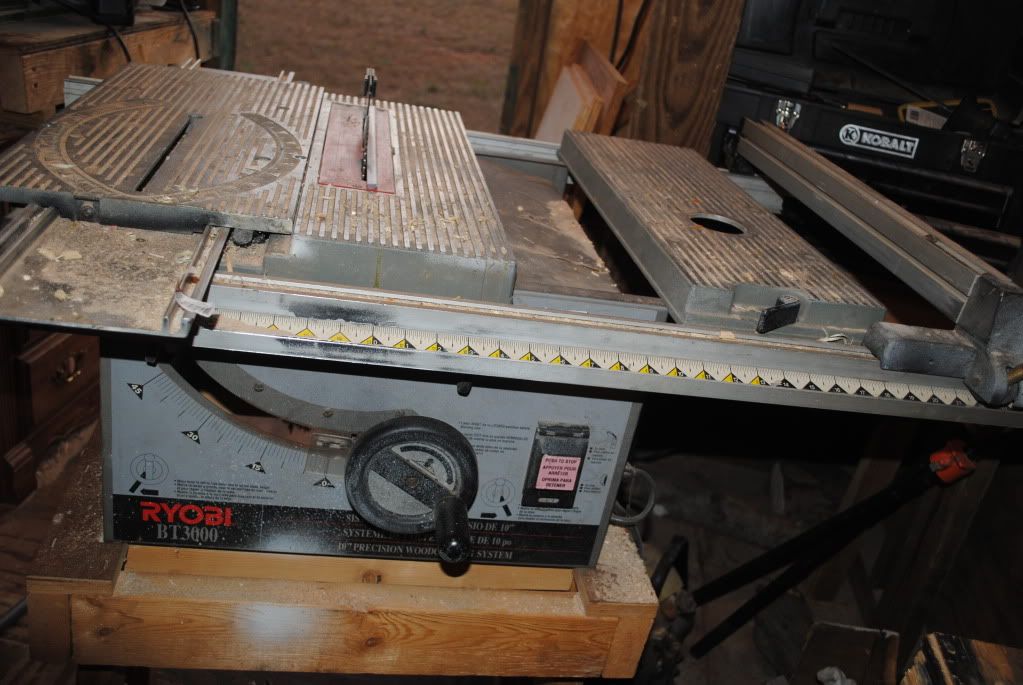 I bought this BT300 at a pawn shop for $50, and I'm begining to think I've over paid. The sliding table is wildly inaccurate, and the corrugated aluminum top is a pain to work on. Who builds a table saw without miter slots?!? (answer Ryobi)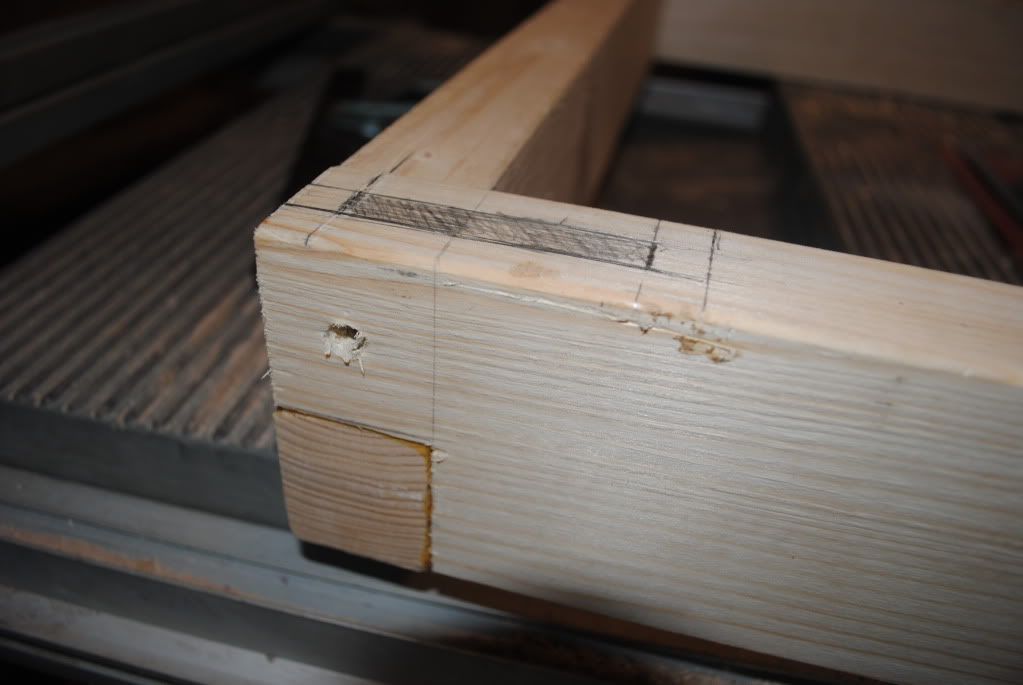 I have decided to build a cabinet for this saw, as well as a new top….with miter slots!
Today i began assembling the base carcass of the cabinet.
Im using lap joints(?) for the base and M&T joints for the side supports.These are all cut by hand, mostly for practice.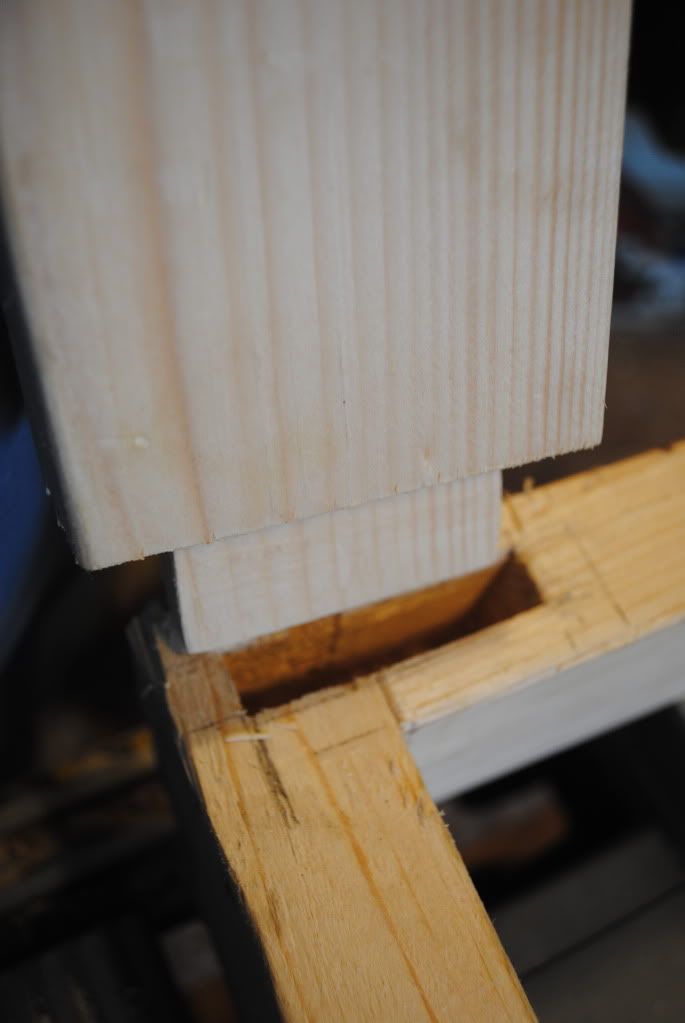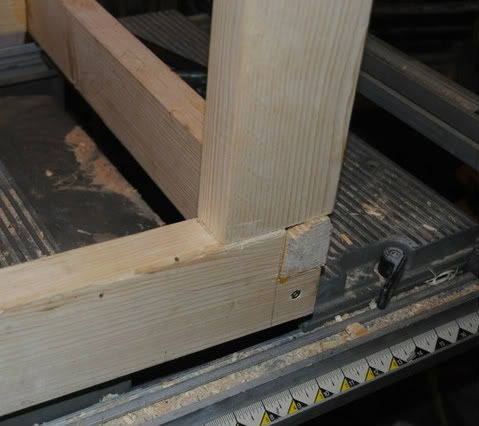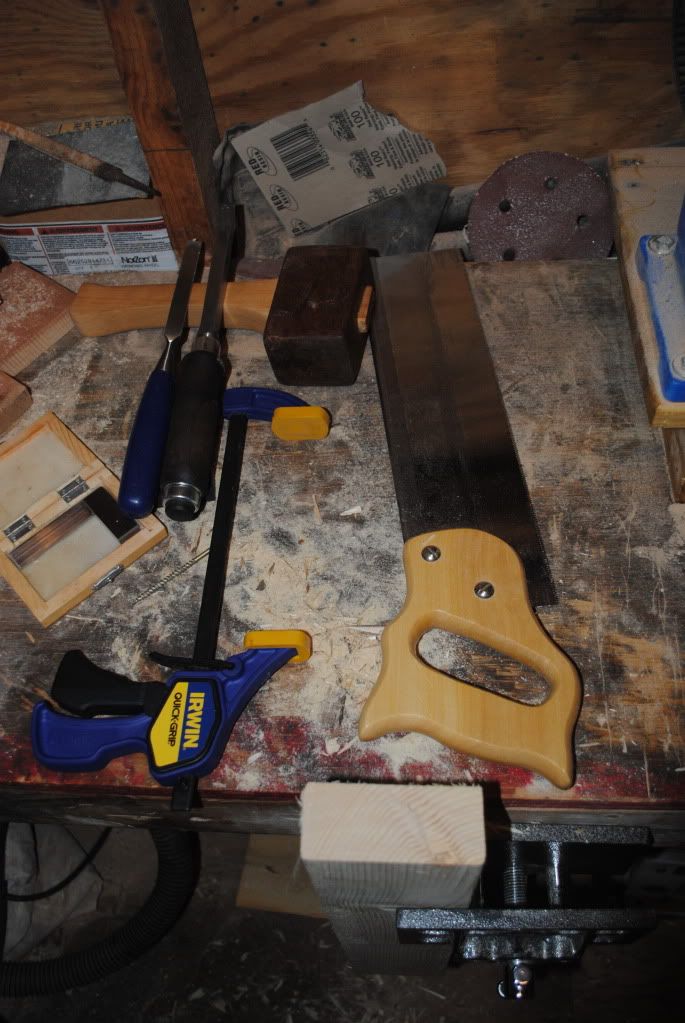 I will update this as time permits, so bear with me ; )
---