I started building this cabinet with the idea that It would organize all my miscellaneous tools that were spread out all over my shop. If it ends up not looking awful when complete that would be a bonus as well.
Not being ugly was going to be a challenge since Im just using whatever scrap wood I have laying around.
I had the rough idea that I wanted it to look somewhat like a traditional hand tool cabinet, but was planning on using it for machine accessories primarily.
It's location dictated the overall dimensions 35" tall, 41" wide and 15" deep (4" doors)
Being loosely based on a handtool cabinet, handtools were the first things I made mounts for.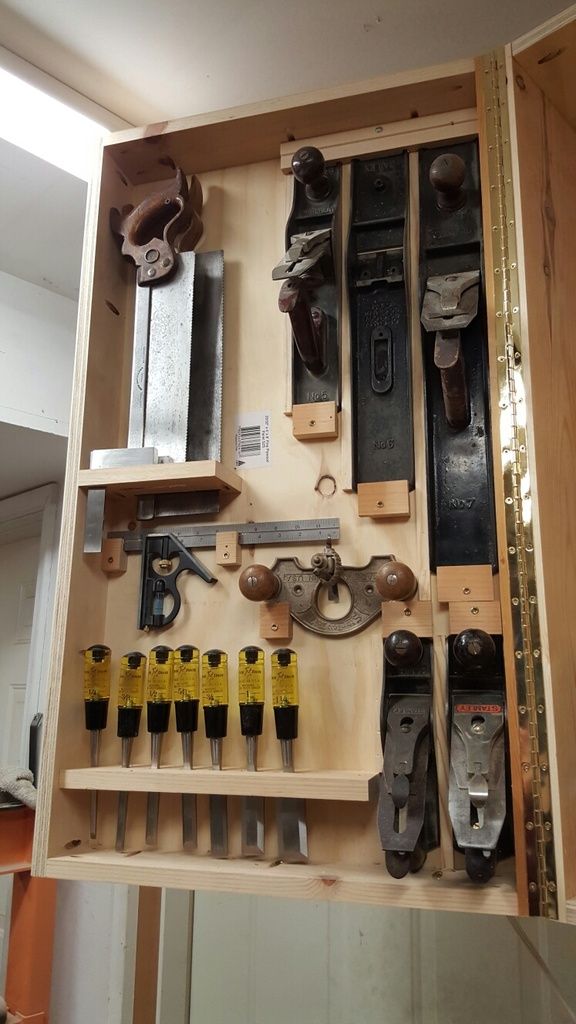 Then like most of my projects, something else became the Priority and it sat partially complete and collected a pile of junk inside
It sat that way for about 6 months until a couple weeks ago when I ran out of higher priority projects. I added some router bit storage in the right door, then after building a Paulk bench this weekend I had more 1/2 ply scraps laying around.
so I decided to add some plane cubbies. Not having (and not planning on accumulating) more than six #4s or smaller planes I decided some Center drawers would be more beneficial.
And since I was in the drawer making mood I added six more slightly larger drawers.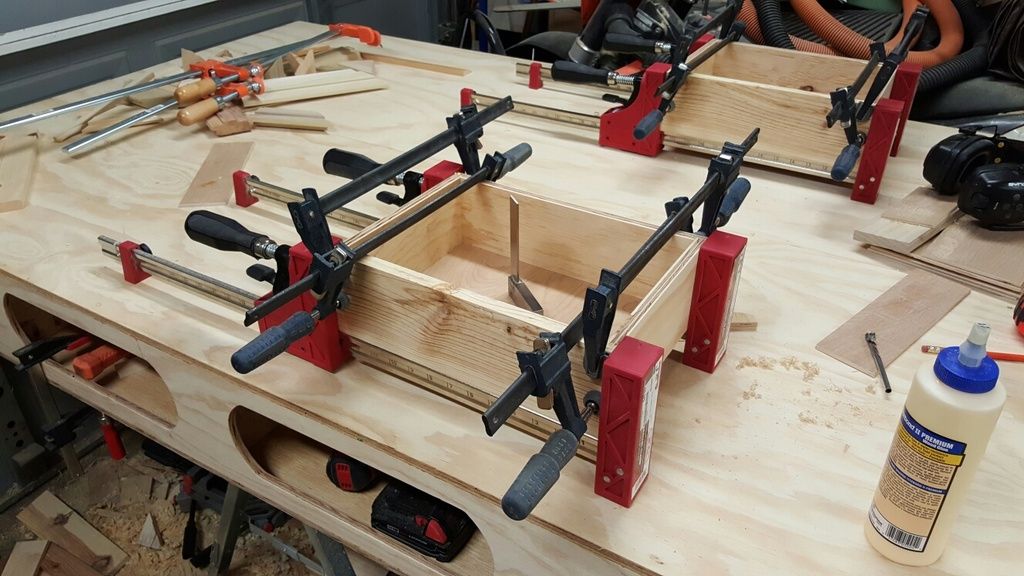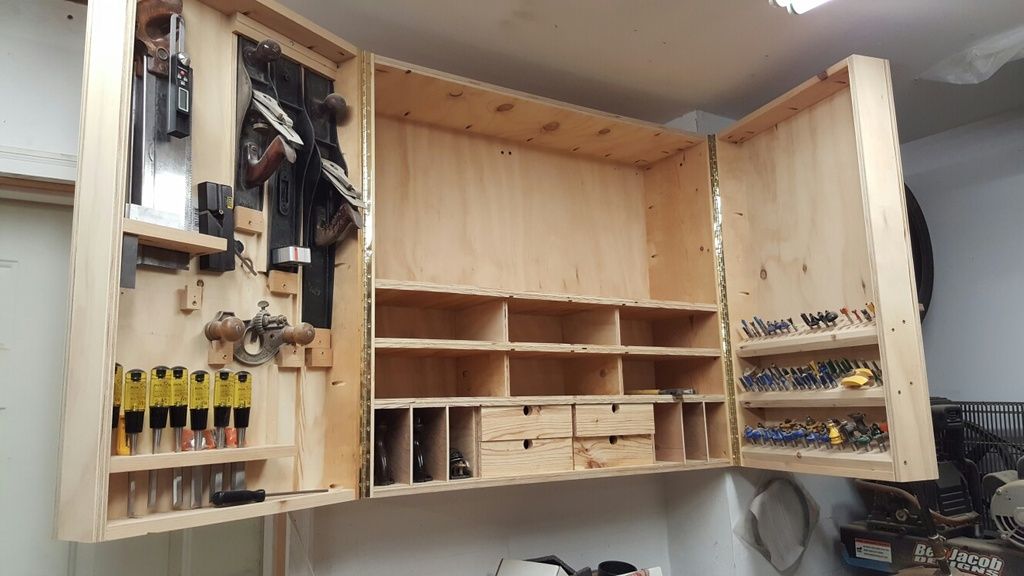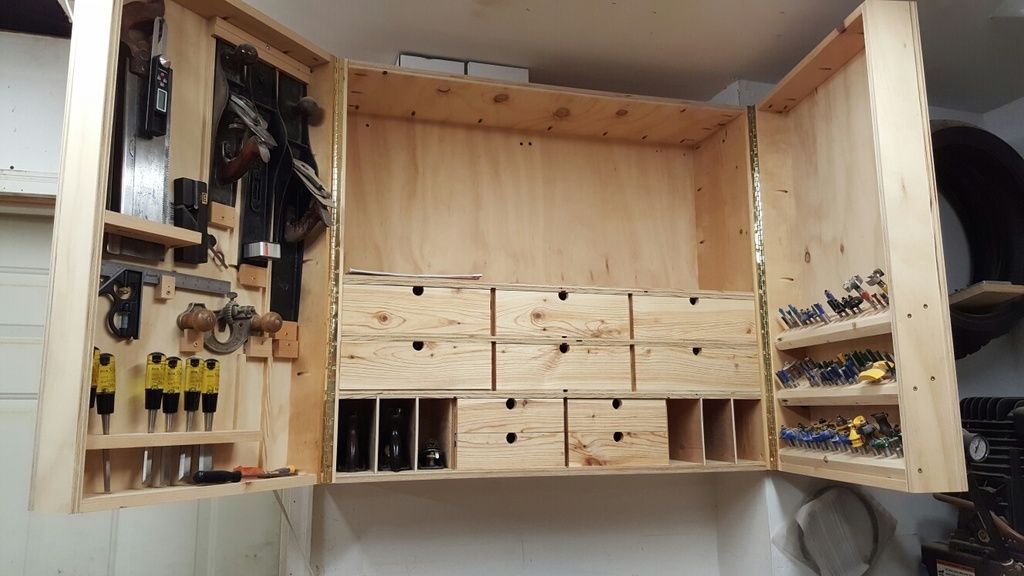 Currently I'm still trying to figure out how I want to proceed with the top of the center section. I don't think I want more drawers, but pull out shelves to hold miscellaneous items (shaper cutter heads, table saw blades or other similar items are what I'm currently envisioning. That is of course subject to change.
I did however manage to get most of my loose 3/4 bore braised carbide cutters into one drawer.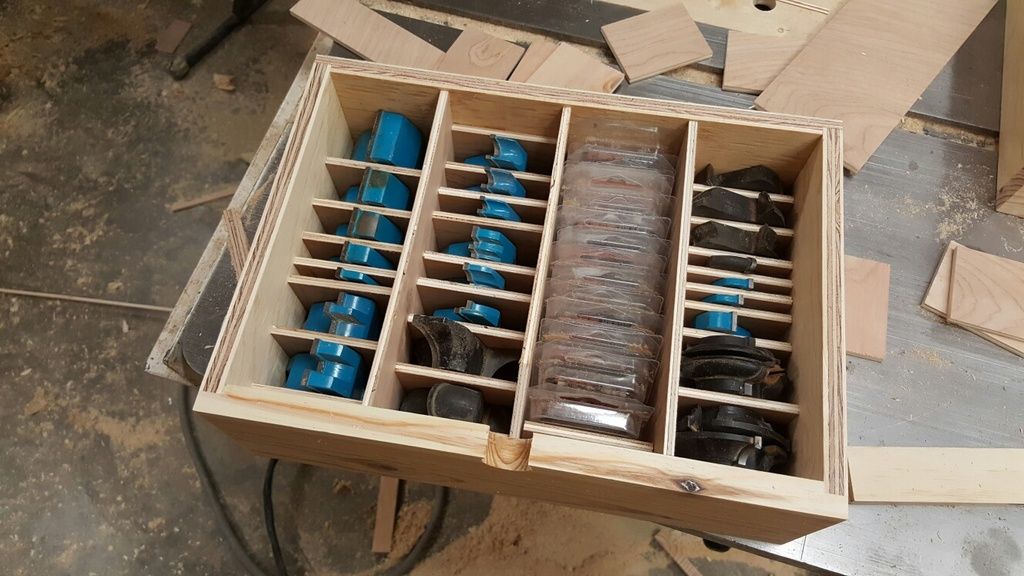 If anyone has any thoughts I'd love to hear them.
---