I love Mission style furniture and am working on my first piece, a couch table that will be used as an aquarium stand. I'm trying to take my time with this one, it gets worked on a little at a time in between some of my smaller projects.
The table is red oak from HD. I don't have a planer yet so I needed to buy lumber that was close to size and fairly finished. I want to try somethung in quarter sawn white oak next.
I just finished one side of the table and wanted to post a pic of it.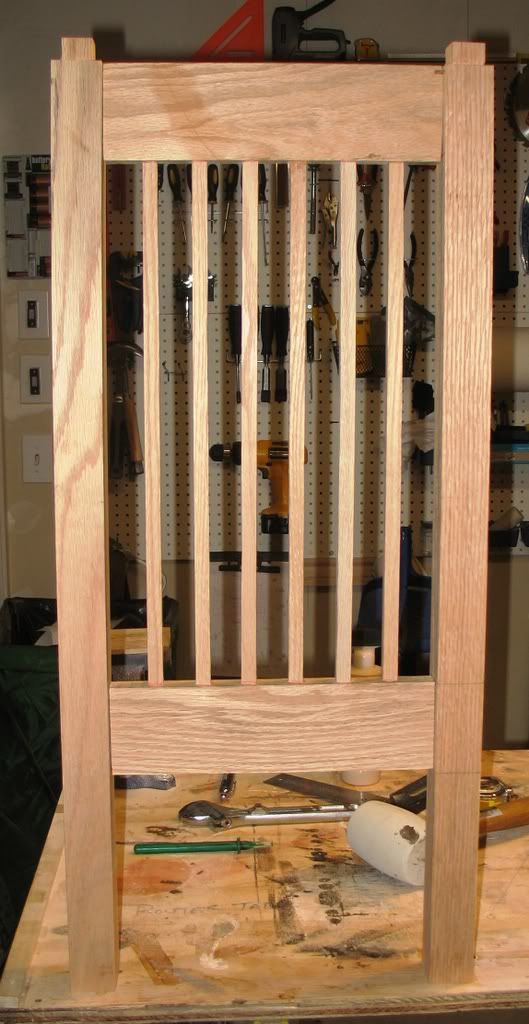 It's not flawless, for sure. My inexperience and impatience with the card scraper caused a large scratch on the top and I wish I'd match the grain in the legs better. This pic is of the side that will be inside the table so the flaws won't be quite as visible.
What I've learned so far from this project:
- How to hand cut tenons with a saw and chisel. I enjoyed this a lot, I take greater satisfaction out of the work I do with hand tools.
- How to use a router table to cut mortises. Fit my hand cut tenons like a glove…
- Refresher in basic math and fractions. :-) Spacing those spindles can be tricky!
What's next on the list
- Laying out a large arc for the cornices.
- Making a template to cut the 4 cornices.
- Cutting curves with a band saw.
More to come…
-- Tim D. - Woodstock, GA
---