After spilling coffee on this I desided it was time to attempt to refinish this piece of furniture.
It was brought to this house in a covered wagon around 1920. It's a shame it can't talk because
it has seen a lot of history.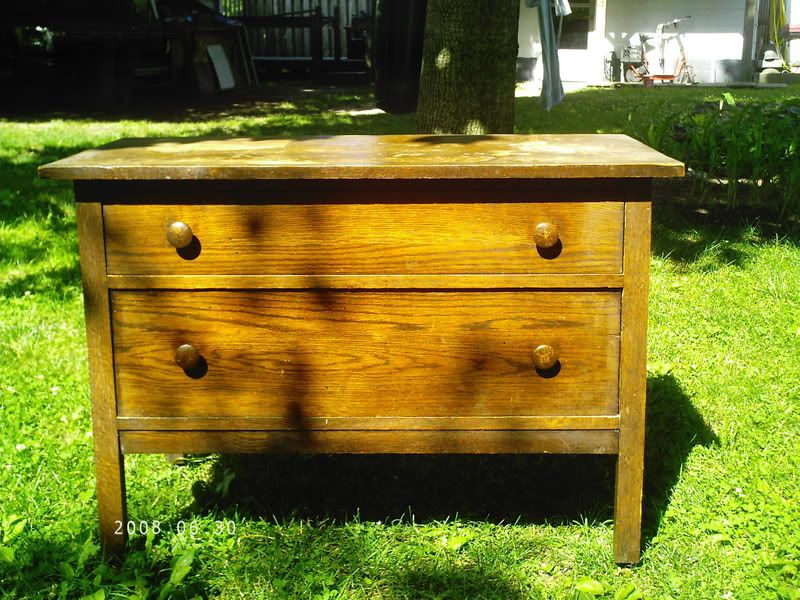 Now I cant take credit for all the stains that has befallen it. I have to admit I had my fair share
of mishaps, but not all. I'll leave that for other family members.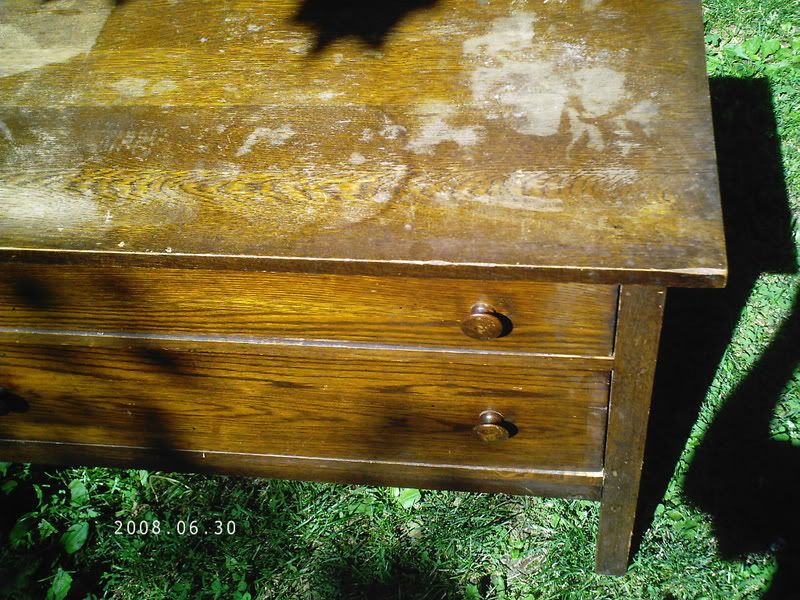 I could tell from what little of the grain that was able to be seen, that it was oak. The drawers were
due for a rework. The bottom was falling out of one and the other drawer was flimsy. The LOML
uses it in the kitchen for cookbook and utensil overflow. I think grandma would approve.
After I dug out the sanders and began to liberate the the wood from the years and years of varnish
and oil that had been applied, the wood was in good shape. Very few dents, scratches and what you
would expect for a piece so old and moved from room to room in our house.
My first thought was I would never be able to break it down without destroying it. After sanding for a
while I could see with a little patience and careful work I could take it completely apart. Luck of the Irish
comes in so handy sometimes. ;-)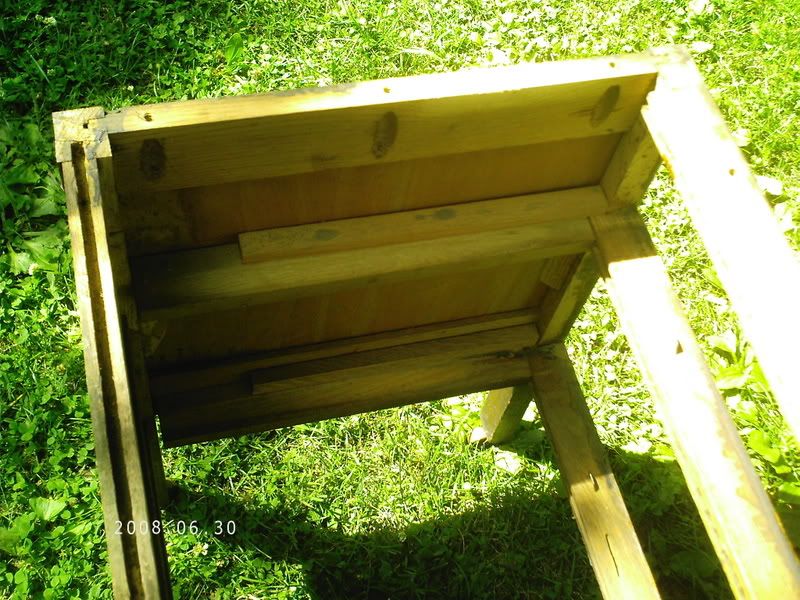 Thank goodness for clamps that can be used as spreaders. They were the ticket for this.
Notice the little wheels, they are wooden.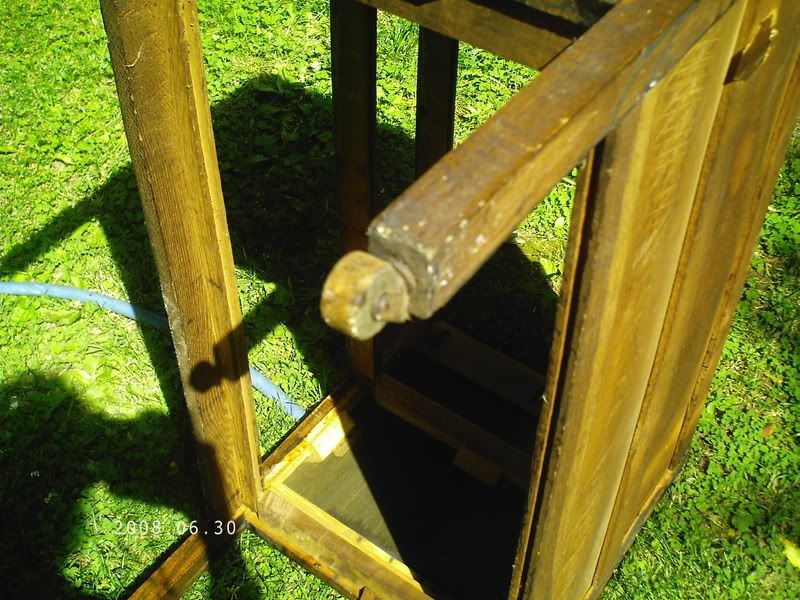 Now on to what was under all the years of crud and stains.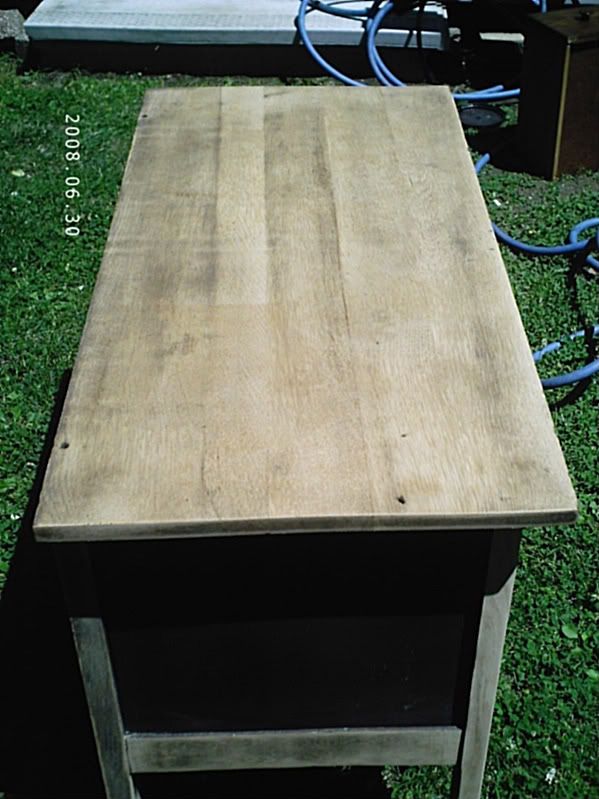 After sanding the sides of the top I found the top was made of 4 seperate pieces, no big surprise.
What did surprise me was that instead of being straight edged and glued up, the pieces were T-G.
Small T-G I might add. I didn't know they made T-G that small. I tried to get pictures, but I dont have
micro on my camera.
Well after a few hours and several pieces of sandpaper and a quick assembly I just had to know what it all looked like so far. I used up all my patience supply on taking it all apart. LOL


Ok now lets speed up time a bit. I started out at about 7 a.m. and had it all broke down. sanded, cleaned
off and all dust removed. Its about 5 p.m. and I have one coat of wipe on poly on everything except the
drawer fronts.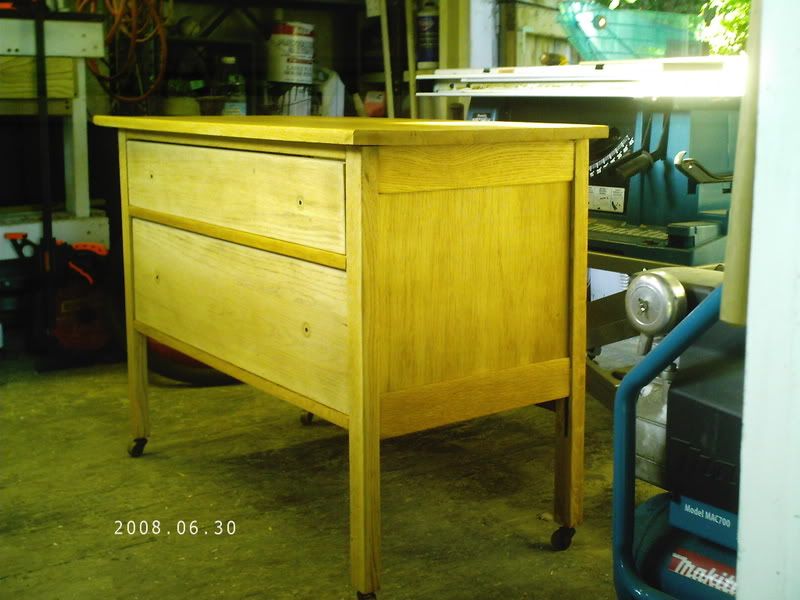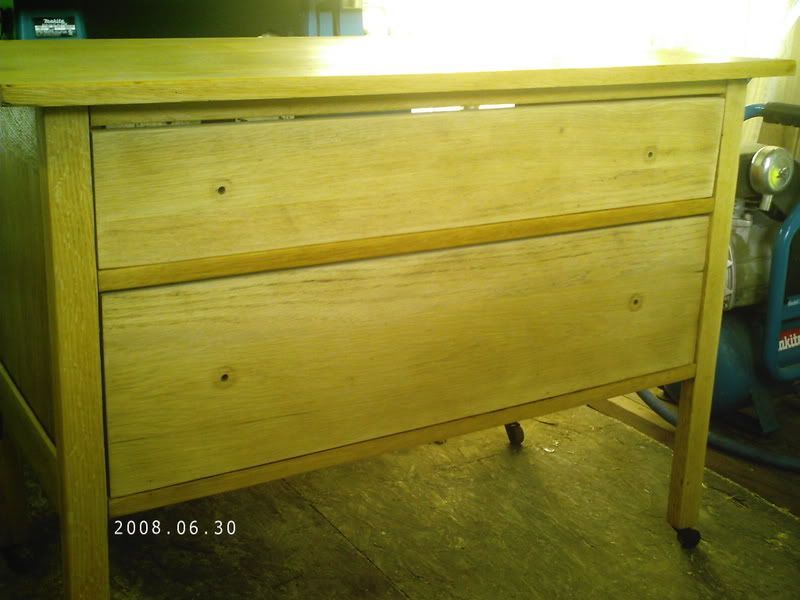 Now for tomorrow challenge, redo the drawer sides, end, and bottom. I would love to replace
the drawer sides with oak, but poplar will have to do since I have it on hand. More to come.
Not to bad for one days work. Now to catch up on not eating lunch or even taking a tea break.
-- God bless the men and women who protect our counrty.
---