I was away for a long weekend in August on the garden route, just relaxing and taking a break. While driving around my wife wanted to check out an antique shop near George. Antique shops are not really my thing, but sometimes you see interesting furniture and always interesting to see how it was made.
Anyway while checking out some cool old furniture I spotted an old Stanley no.3 plane. It was rusted and a bit neglected and apart from a small chip in the body seemed to be in good shape. I have a no 4 and 5, but always wanted a no 3. So I thought if I can get this to a working order… even if it does not look so good then I will be happy and for R90 (about $12 US) it was not too expensive (especially compared to new planes over here). Here it is: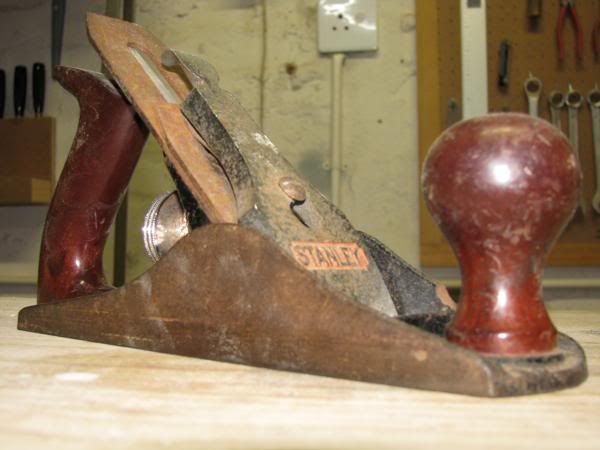 So back at home I thought maybe i can at least try and get some of the excess rust off. I've never tried restoring a plane or anything like that before, so I didn't expect much. After taking it completely apart I got some rust remover and let it soak a bit and then with a bit of scrubbing and wet sanding I was able to get most of the shine back with not too much effort. I was really surprised at how well it looked by just doing that and it didn't take much more than an hour.
The blade is not what it should be with deep dents in it, but maybe if I can twist my wifes arm I can get a bench grinder to sort that out, else a new blade might be worth it. I had another blade on it just so i can see if my effort was worth it and it works like a charm. Everything is working well and I am so glad I bought it. So here is what it looks like now: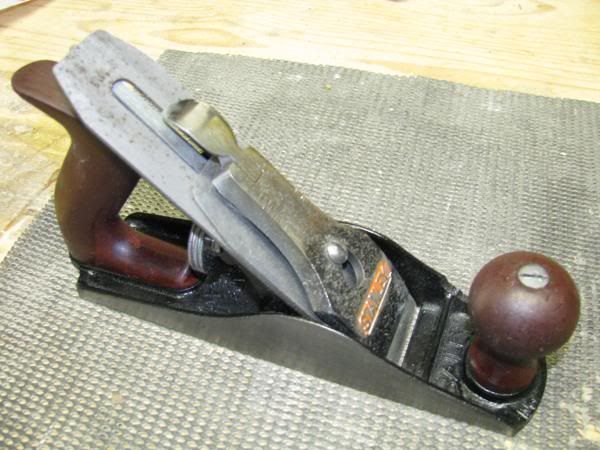 Well just thought I will share my experience and was also my first blog. Thanks for reading.
-- Hannes, Cape Town, South Africa
---