How do you pickup a tablesaw by yourself? Here's what I did.
The mobile base was a piece of trash when I bought this. The former owner said he had nothing but trouble with it. I replaced the lift caster, and it almost worked, but didn't last.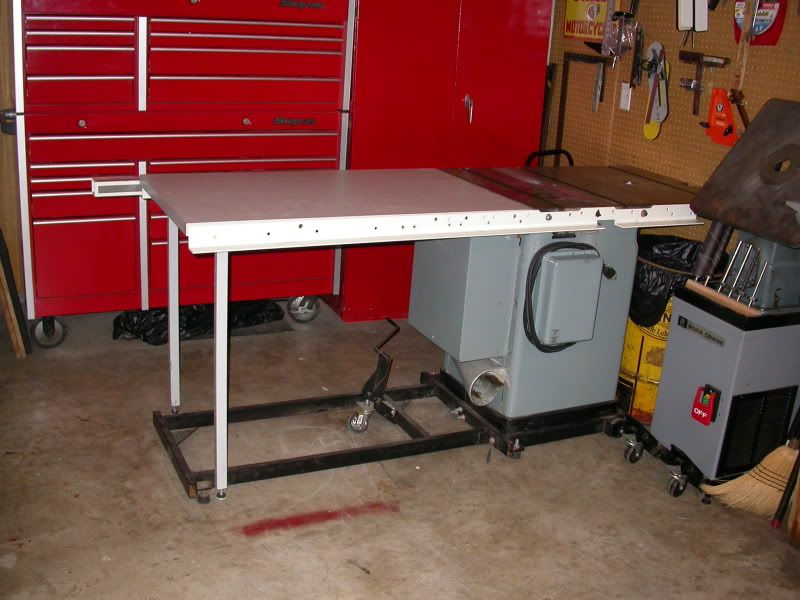 I finally went and got the Rockler all terrain mobile base,and the B set of extensions.
http://www.rockler.com/product.cfm?page=21257&filter=mobile%20base
I cut a 4×4 in half, and placed them crossways under the table. Then another crossways under them.These were all held together with clamps. I then placed the base of a ramp used for getting a vehicle off the ground as a base for a hydraulic jack. Here's how I did that.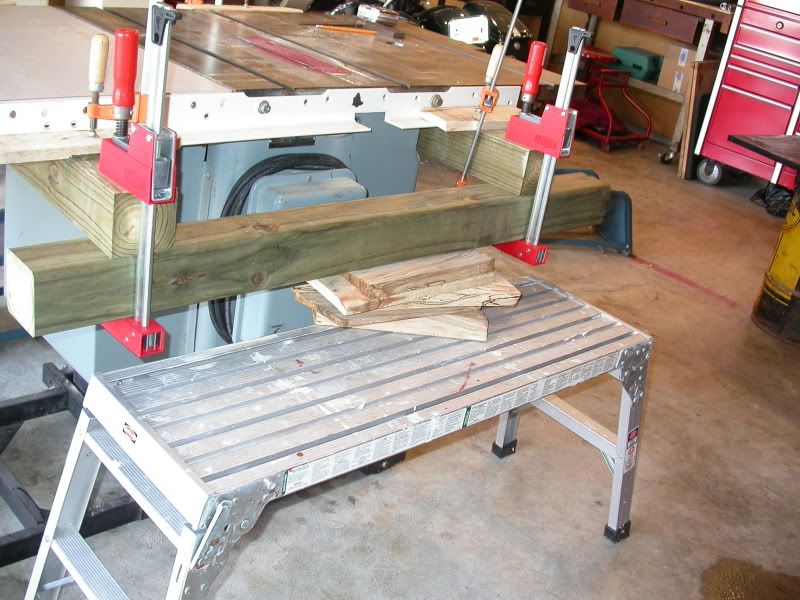 Then it was just using the jacks to get the saw off of the base. I used a stand roller to stabilize the end of the table after it was up.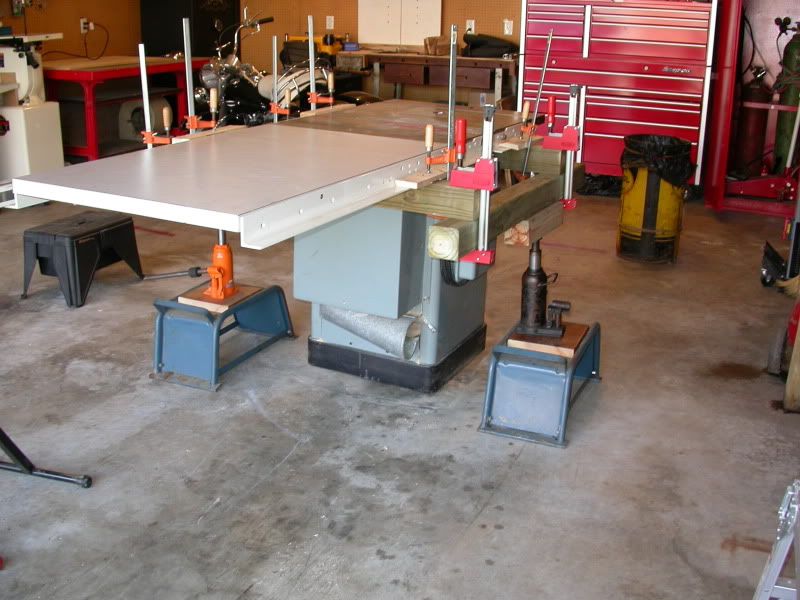 With the saw off of the ground , now I could move the old base out of the way. I cut a piece of plywood to fit inside the. base. Then I slid the new base into position and lowered the jacks. About this time, the guy next door comes over with some boards he wants me to cut. It was cool, I was ready to remove the 4×4's and jacks.After I took care of him, I bolted on the legs to the base.All of this took about 2 hours.
I wish I had done this before, this mobile base is a good one.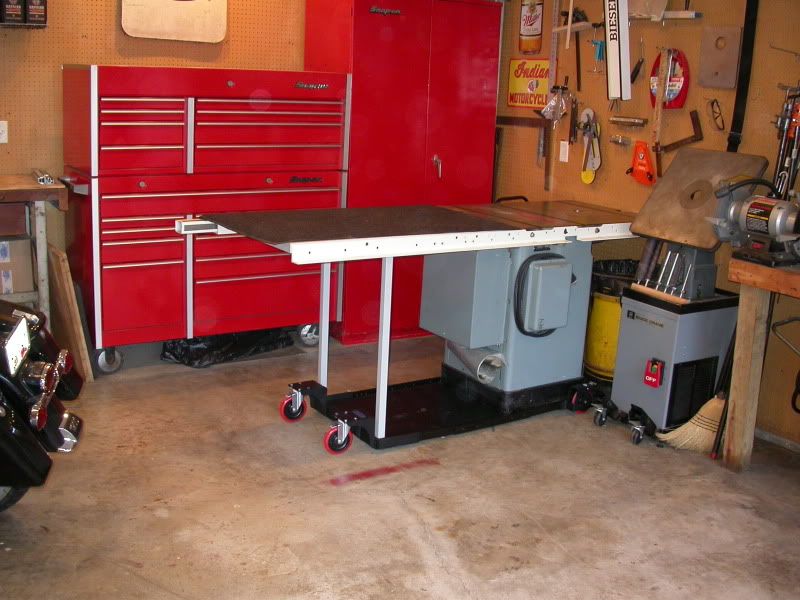 I have some more plans for the saw in the works, I hope they are as successful as this.
-- You can lead a horse to water, but you can't tie his shoes. Blaze Foley
---