I got to work on the bench a little this weekend, so here's a few pics:
I took the back off and attached the dust collection for the router table and downdraft dust collector.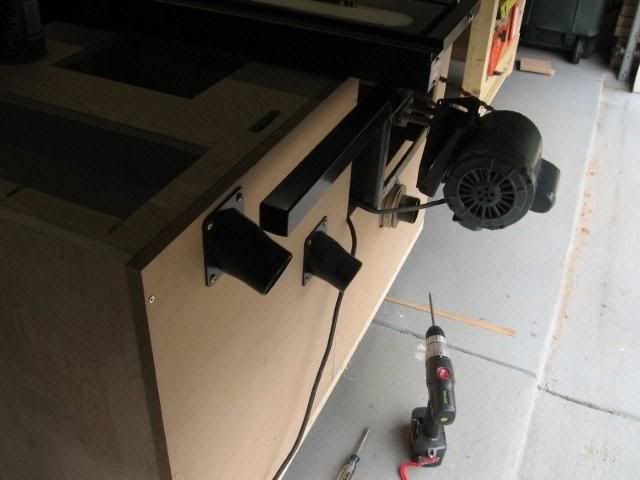 I then moved-on to laminating the top pieces. You really need good ventilation with that contact glue!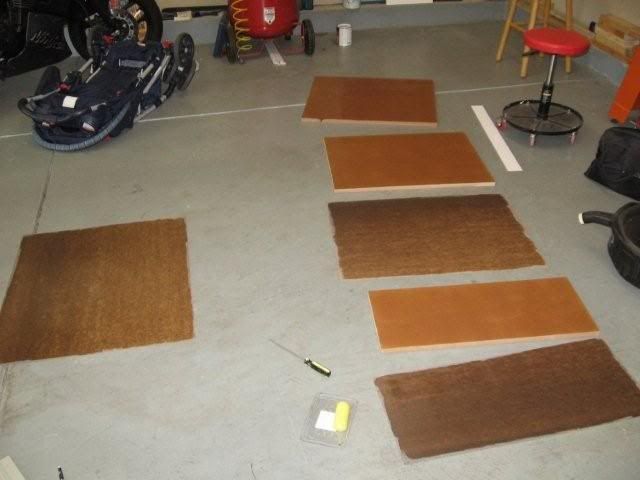 Using a router insert template I bought (worth every penny) I routed-out the hole for the insert. Hogging-out MDF with a 1/2" straight bit makes a serious mess! I had dust everywhere. I test-fit the top again and it's starting to come together.
I then took the top downstairs to the drill press and drilled the holes for the downdraft dust collector. It takes a LONG time to drill and chamfer 160 3/16" holes!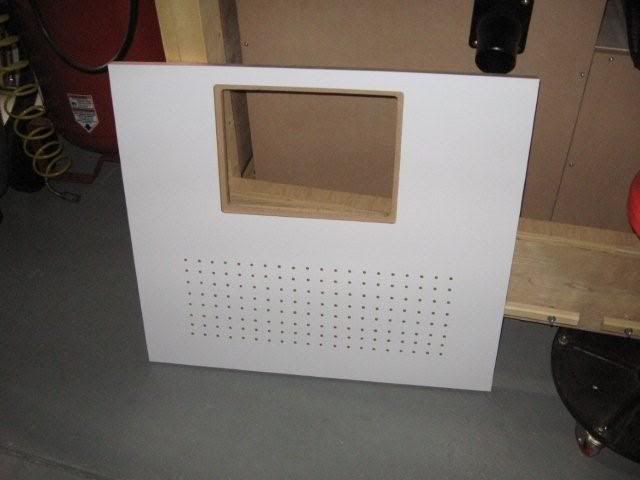 One of the most time consuming parts was routing the slots for the router fence. I took the fence off a router table I had in the basement and matched the slots. Basically, 5/8" on the bottom 7/16" deep and then 1/4" on the top through. It took a lot of careful measuring and fence placement, but it came-out perfect and I am pleased.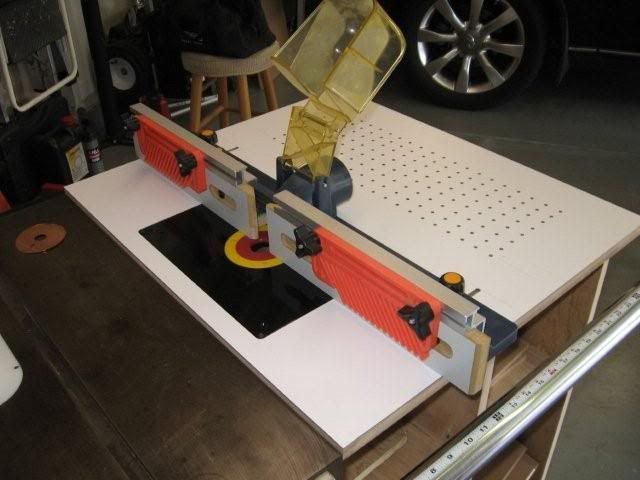 I hooked-up the vacuum to the downdraft dust port and you can really feel the suction through the holes, which was a concern of mine since I just liked the idea of it and decided to build it without any real testing. I have a ton of laminate left, so I think I'm going to laminate the door fronts. I need to shim the table saw 3/8" to be even with the top, get the door fronts on, and attach the power switch and outlets for the saw and router and I'll pretty-much be done.
-- You're a unique and special person, just like everyone else.
---