It's finished and I've very pleased. I also moved the light gun down to play shooting games on it as well. It's powered by a Playstation 3, and it also makes a nice seat for any games in general.
I bought a 37" 1080p LCD off Newegg for $450. The wheel was used for about $200 and the speakers were $75. I had the PS3, but I bought another used one to replace it for $190. All-told I have about $1000 in it.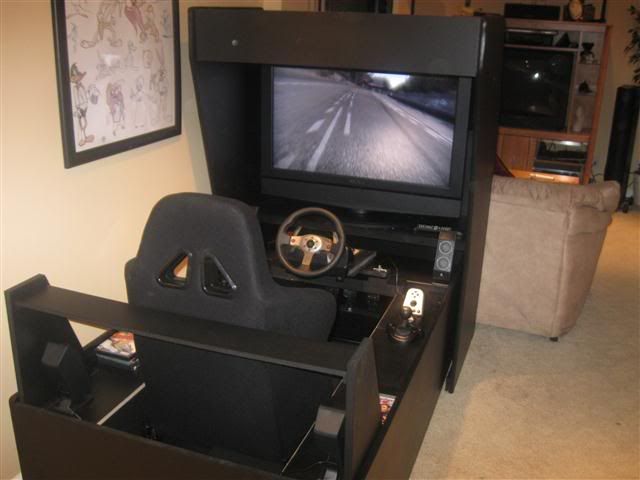 Here's a couple videos I shot of the rig in action:
-- You're a unique and special person, just like everyone else.
---