A couple days and about $250 worth of material and paint later and I have the cabinet assembled. I still need to get a race wheel, speaker system, and LCD display. I'll purchase them as money allows. The race seat was $150 off eBay.
This is the LCD shroud and it's heavy! Was not fun getting it down the stairs since there was no good place to grab it. Me and my buddy looped a couple straps under the edges and moved it that way.
The plans I downloaded went with 1/2" MDF everywhere but the seating platform. I prefer 3/4" on the main sides since I can then use vinyl T-Molding to protect the edges. Just rout a slot and hammer it on later.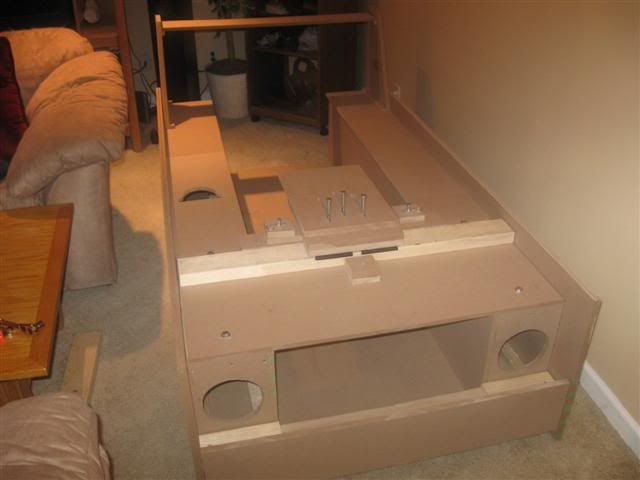 This is the main seating area put together. The sides and tops are removable for easier moving later.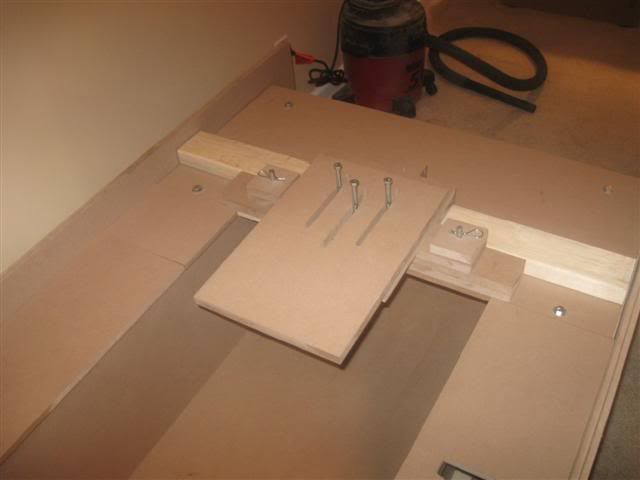 The steering wheel mounts here to an adjustable platform for depth and height.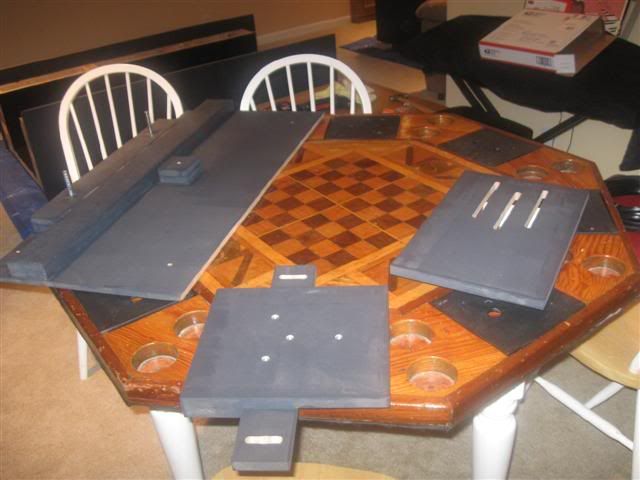 I had some latex primer tinted as dark as possible so the final black paint would cover better. Many people do not suggest painting MDF with latex paint due to water absorption. The only place you really get any kind of possible fuzzing is on the cut ends, and it's very minor and suitable for this kind of project. If this was furniture-grade work I might go with an oil-based paint instead.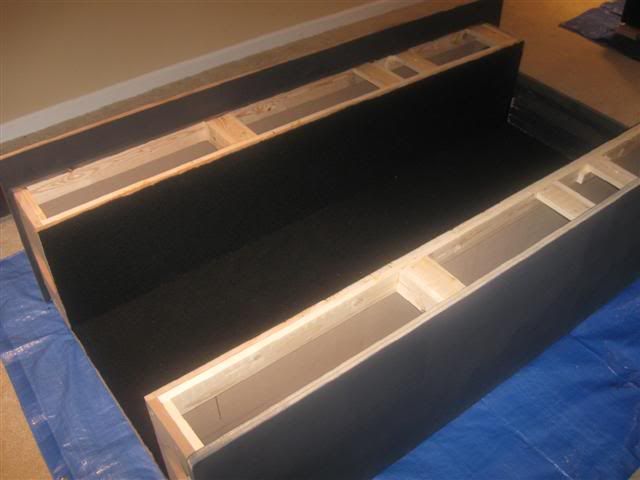 I upholstered the seating area with speaker carpet and 3M #74 adhesive spray. Best place I found to get the carpet is at Parts Express in Springboro, OH.
It takes a long time to get to all those interior nooks and crannies!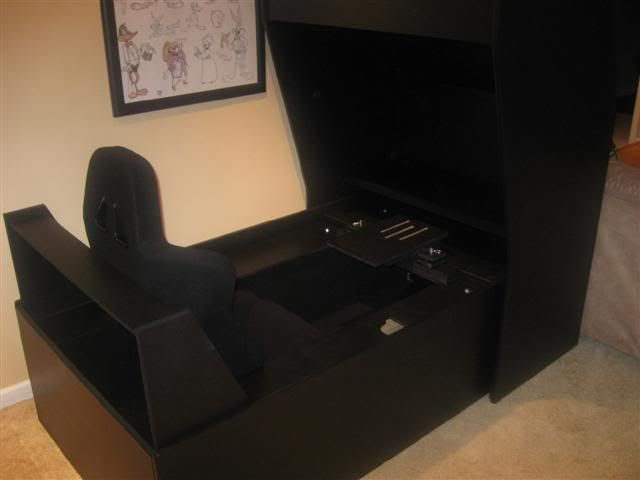 Here's the completed cabinet with the seat installed. It is on sliders to adjust for different user heights.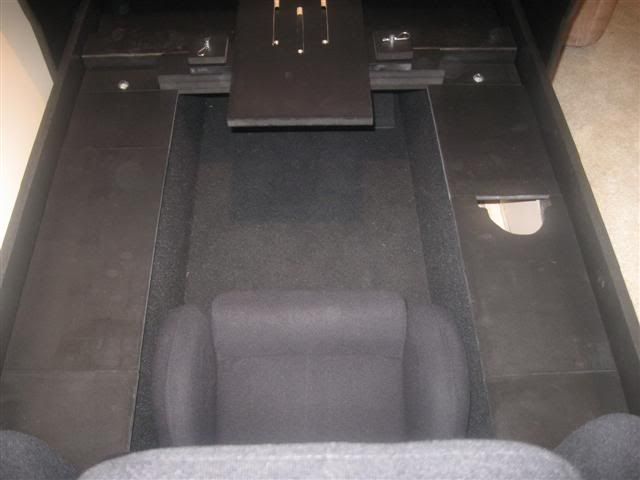 The paint is an exterior-grade latex. I prefer the extra durability of exterior paints for these arcade cabinets.
I'll post another blog once I get all the equipment purchased and installed.
-- You're a unique and special person, just like everyone else.
---