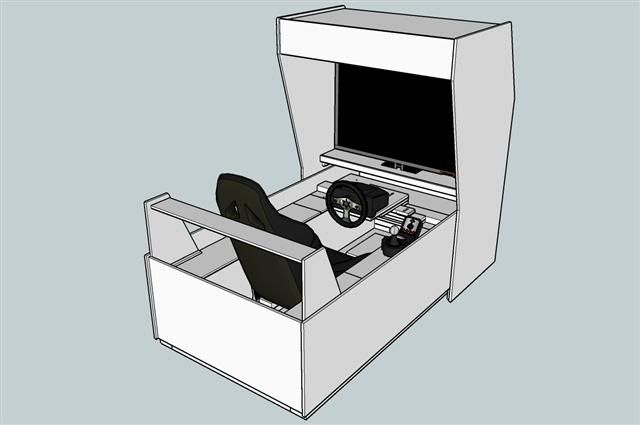 0-60 Magazine offered a PDF download for plans for an arcade racing cabinet:
http://www.0-60mag.com/online/?p=18342
Since I already have a regular arcade cabinet this seemed like another great thing to add to my basement. Unfortunately, the layout in the PDF is not to my liking and the font for the dimensions is horrible. The hood is also too large to get down my stairs, so I made some modifications and built it in Sketchup.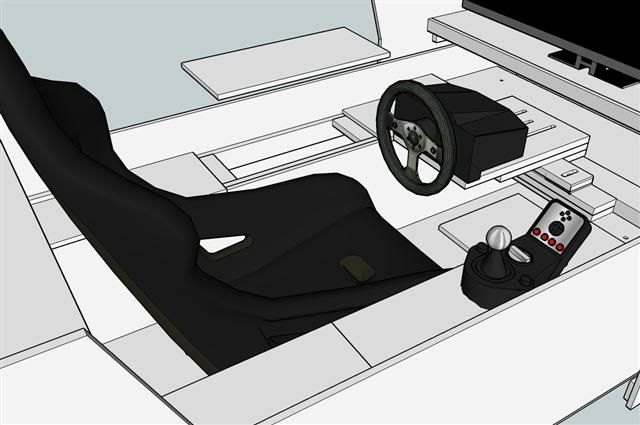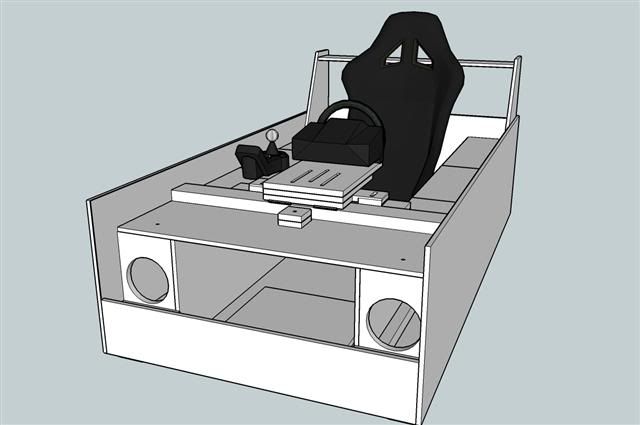 It's designed for a specific wheel, up to a 42" LCD, and a PS3. I plan to include a PC as well since the wheel they recommended works with both the PS3 and PC. I will probably make a few other modifications along the way. They only have 21" width for the racing seat, and depending on the model I but I may have to widen it. I'll also be adding a keyboard tray and cup holders. It's largely built from 1/2" MDF, although I may go with 3/4" MDP for the sides of the cabinet so I can use vinyl edge banding to protect the edges.
-- You're a unique and special person, just like everyone else.
---