Here is my blog for you guys.
There is one element I took as an example.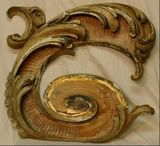 Absolutely the same procedure with all 33 elements and 4 large parts of the Organ. The size of this element is about 600×600 mm.
Well must mention that a microscopic analysis has been taken in order to identify all the materials and layers.
So now I got the full picture of how and what needed to be done.
First of all the old gesso must be cleaned of (using warm water). Why because it won't work with a newly made one. It will crack sooner or later.
Then details:
And another one:
Then the surface must be sealed with a thin glue (rabbit skin), the gesso was made (using spanish white and rabbit glue). The recipe is a pain. Get one and always follow it using digital scales. One small mistake all your work is gone and have to do it again – not a pleasant experience.
Application of a new gesso 1st coat: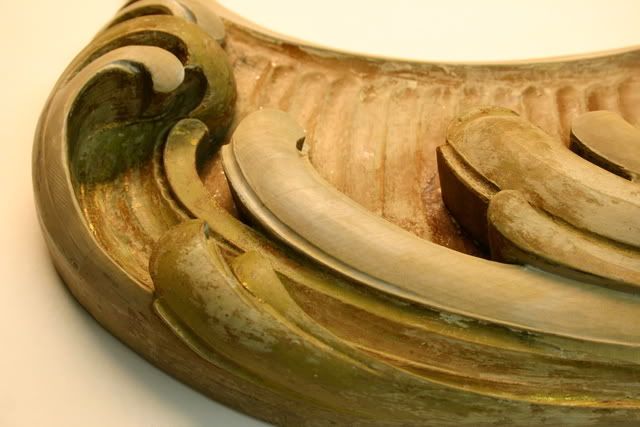 And the 20th, yea needed to be 20 very thin ones: (wet on wet only)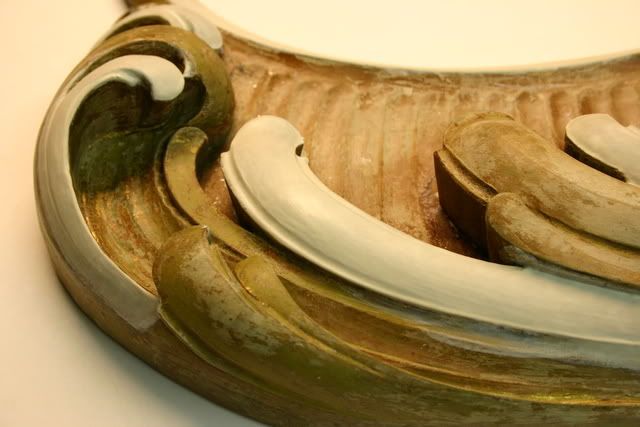 Then cleaning the waste of the gesso: (after)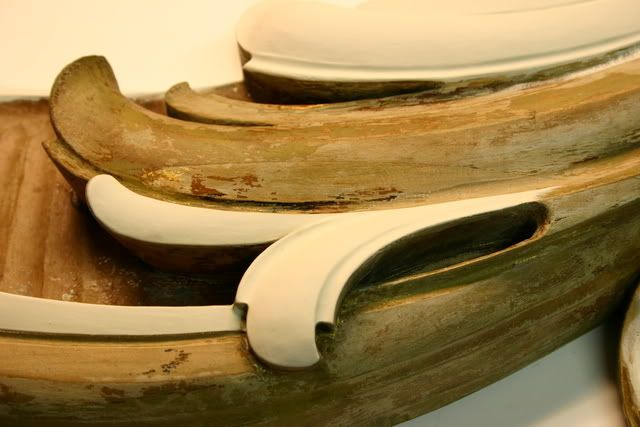 Before sanding:
Then sanding with 600 grit paper. After sanding:
Now it is all white: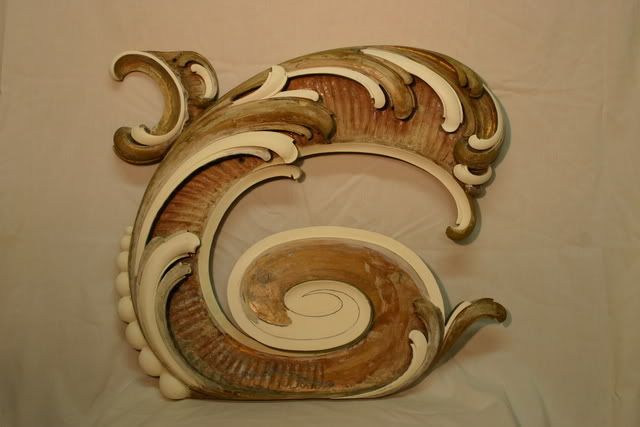 Bole, making and applying: (dry on dry only) the same 18 – 20 coats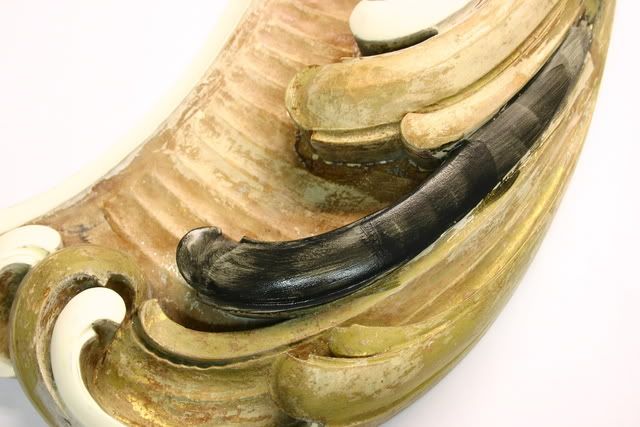 Now white become black: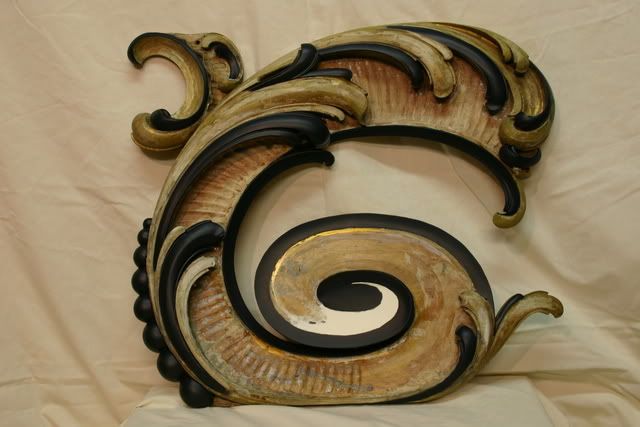 Before sanding: (this is where the magic begins, because normally gilders never sanding the bole)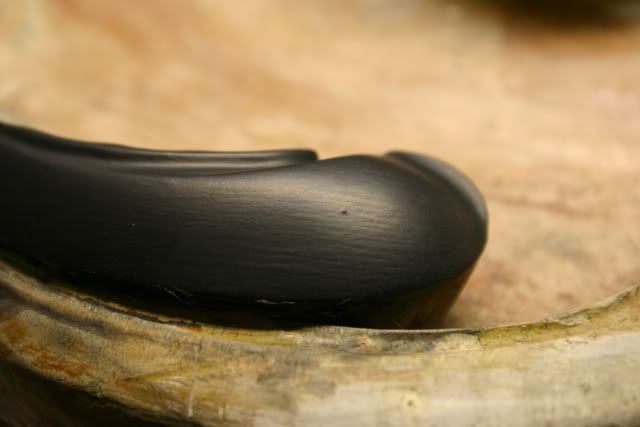 After sanding: (1200 grit)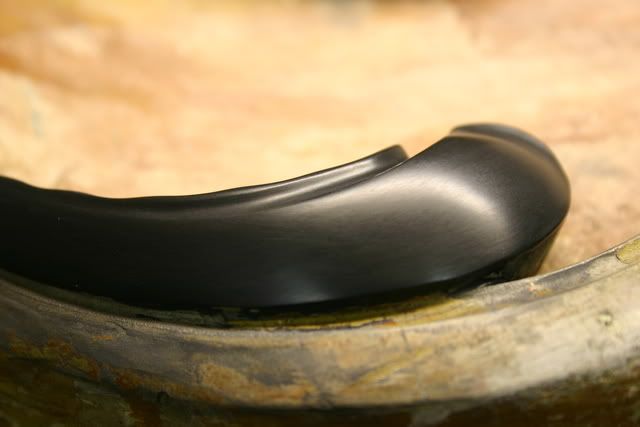 Other detail: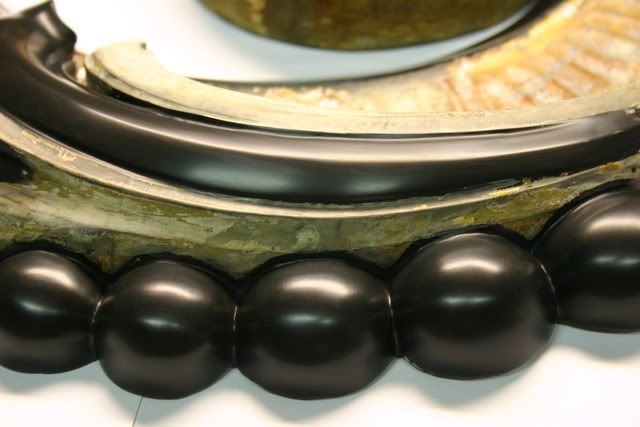 Now the gilding: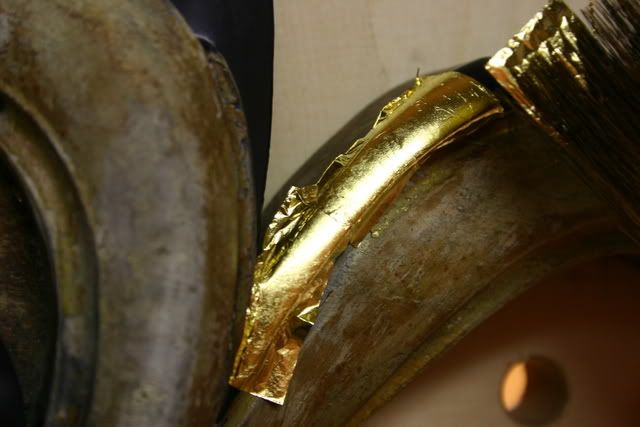 Brushing off:
Burnishing: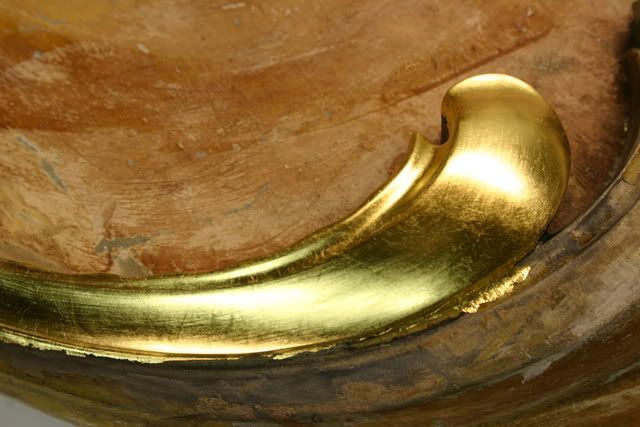 Now all the burnished gilding is done.
The painting and the matt gilding application: (also water based, not oil):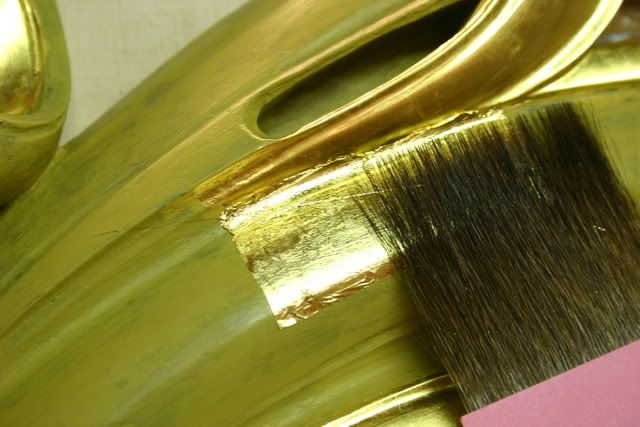 Done:
Now silvering: (also water based)
Done: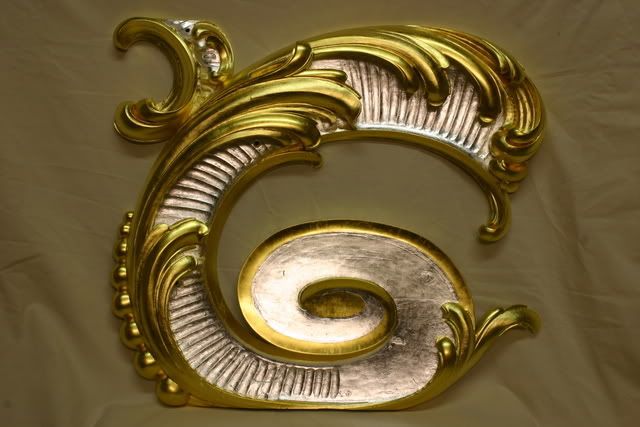 Now the distressing using rotten stone powder: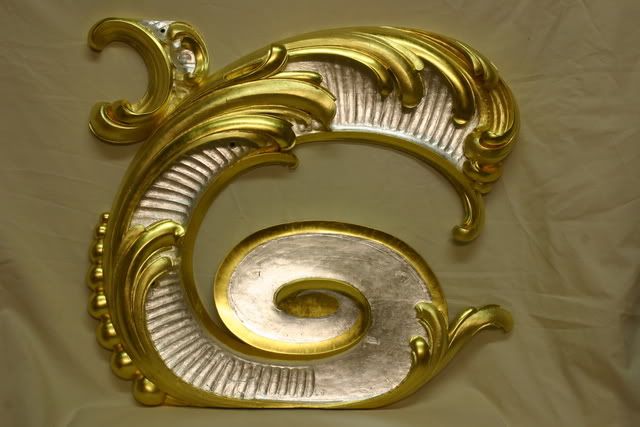 Then lacquering: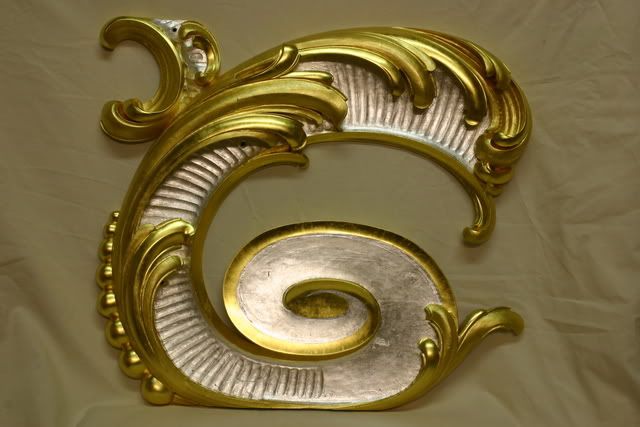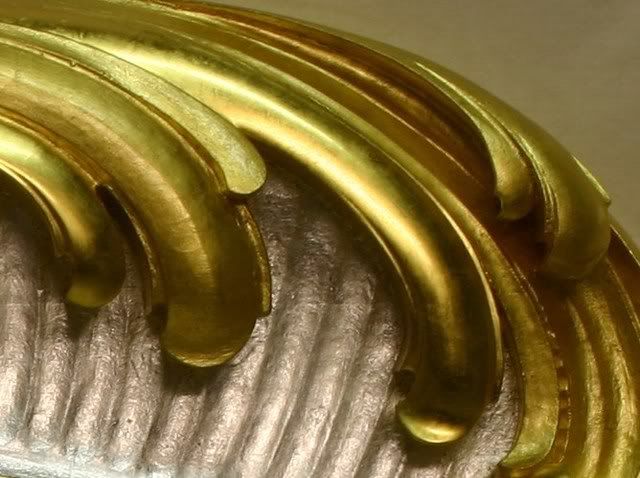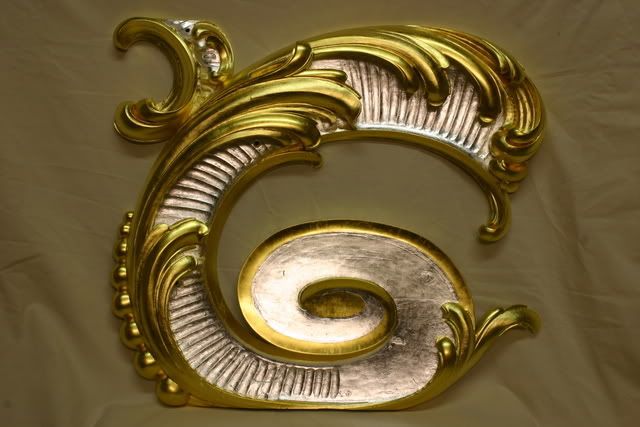 So this is very briefly it. I did not mentioned techniques and recipes and still have about 80 more photos to show. Which all is going to be published in 'Step by step manual' hope this year.
If the photos did not come up well and out of the center – really sorry, tried to change size and everything.
If need an advice or help do write will answer.
One more thing, strongly recommend do not under take such project like this in your own, it might brake you, mine is still trying. Do not know who is stronger my patience or its silence.
-- The way I work - the way I live. goldenhands
---