I took my show chairs 420 miles to Kerrville, Texas for The Texas Furniture Makers Show on Monday this week. The show has 58 people entered this year. I arrived at 8:00 am after spending the night at a local hotel and ended up being the first to arrive. After getting my furniture and pedestals inside the building, I decided to take a few pictures to share.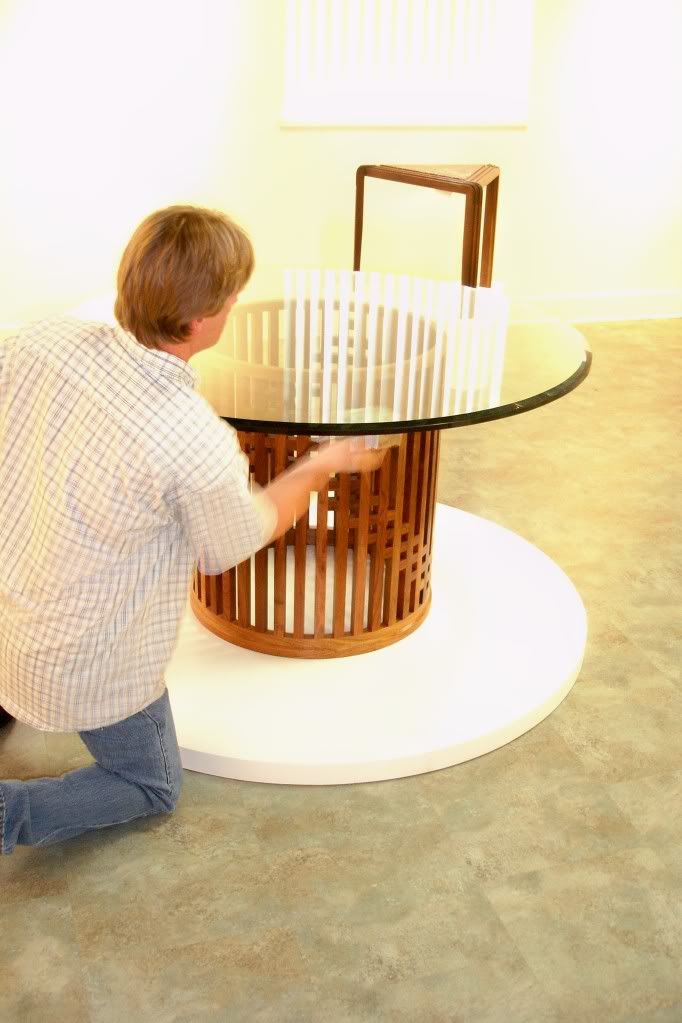 ! Glass getting cleaned.
!
This is made of black walnut.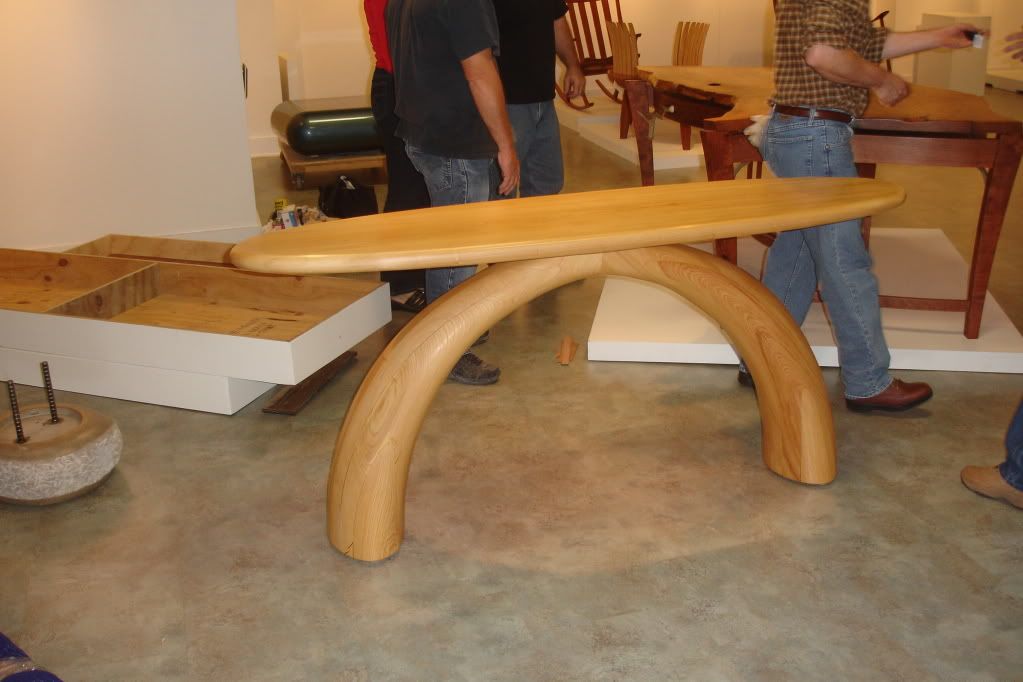 !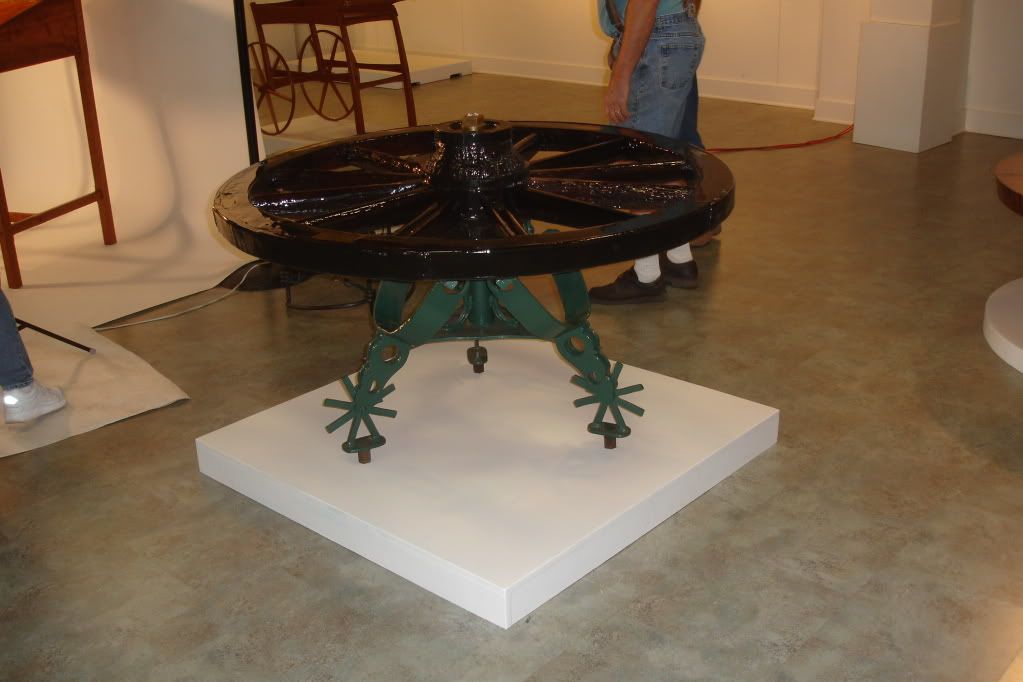 !
Glass table top has not been added yet.
!
Photographic area. Each piece entered into the show has to photographed.
!
Waiting for photos.
My Low Back Settee waiting to be placed in its show location.
These are just a few of the show entries. A lot more will be on display at the show.
---