Ok, ok, ok.
I have seen all your beautiful beautiful tables. So, now I have been shamed that I have not made one, I am officially joining the challenge.
I had a slab of beautiful oak that would be just the size for four table legs and another 3/4" piece that would be great for the aprons.
Last weekend I cut the legs and planned them to size and marked all the legs to accept a mortise.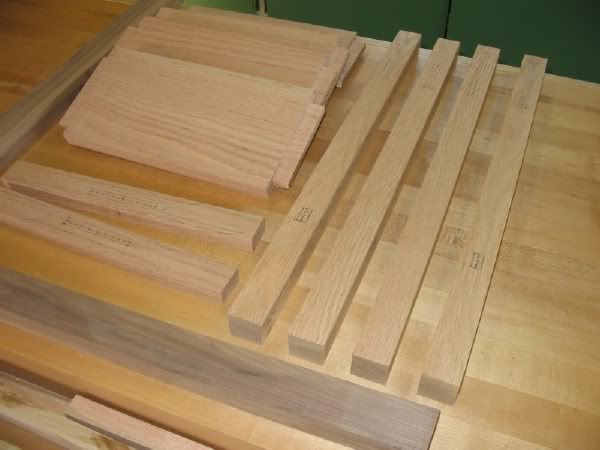 I cut the aprons to size and made the tenons. I still have not established the design of the aprons but will put on my thinking cap over the next week.
I still have not come up with the type of table top I plan to use but know I will incorporate the breadboard ends. But, whatever the design will be I will be using walnut ends. So, I cut those as well.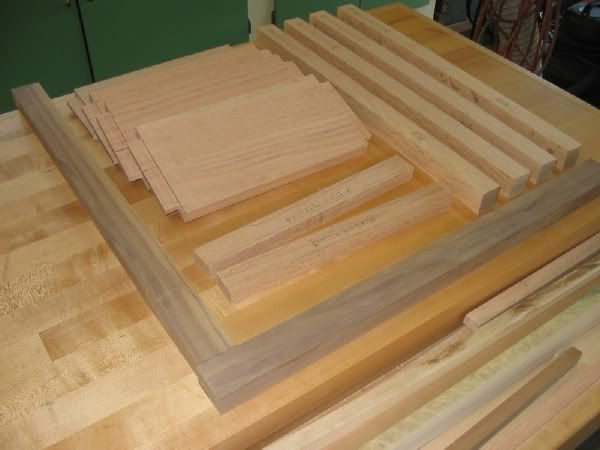 I also like the cloud design so I will use that on the stretchers and the aprons.
I have used a mortising attachment on my drill press for previous projects and was not completely satisfied with the results and found it a little difficult and time consuming. I have spent the last few days making a mortising jig for the router.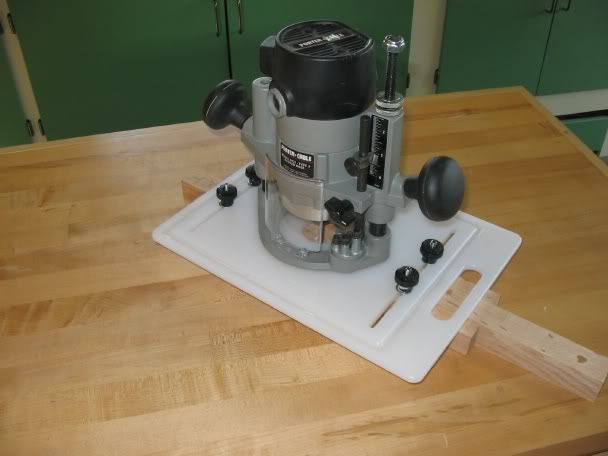 This weekend I will be cutting the mortises and do a dry fit of the table, minus the top of course.
Wow, this will be my first table. I hope it turns out okay, but having seen many of yours I will consider it quite an accomplishment just in making it.
So, there you are, one more LumberJock accepting the challenge.
Oh, by the way, I am proudly wearing my LumberJock t-shirt while I am writing this.
-- Fred Childs, Pasadena, CA - - - Law of the Workshop: Any tool, when dropped, will roll to the least accessible corner.
---