I have a lot of pallet wood and enjoy using it to make new things. I also bought a bag of used handles not long ago, so I figured I would incorporate them into the new projects which are trays.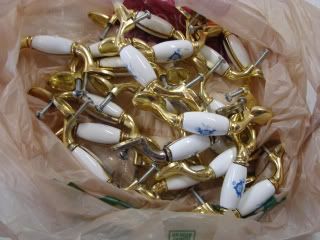 Four of the handles were soaked in a mixture of vinegar and water with a ball of steel wool thrown in the tub which makes the handles look old and rusty. They are attached with screws from the inside after the tray is made.
The pallet wood is planed and trimmed to size. Holes remain from the original use. These trays are 10" wide, 15" long and 3" high. The sides will be joined with a half-blind lap joint. I could have just nailed them together, but wanted something a bit fancier that held better. In retrospect this added many, many hours to the project and for this tray it wasn't really necessary, but does give a nicer finish.
Here's the steps:
First the long sides have a dado (groove) cut into them the width of my table saw blade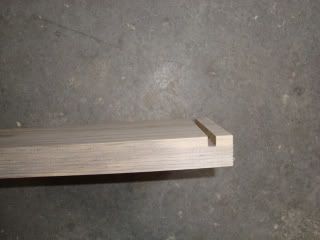 The shorter ends will then have a tongue that is the exact width of the dado just made, so that the tongue will fit into the dado. This takes two steps and is easier shown than written.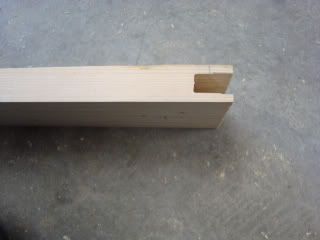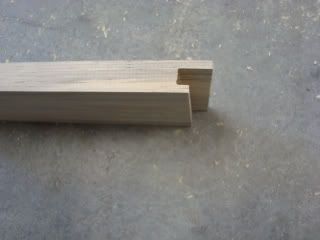 The corners then fit together like this: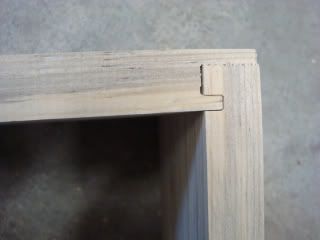 There are three bottom pieces which are tongue and grooved, the middle piece has a groove on each edge and the bottom two side pieces have tongues on each long edge.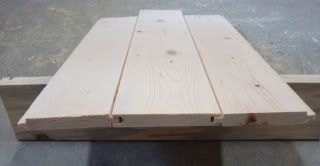 All three pieces will have tongues on the ends and the sides of the tray will have a dado just up from the bottom that the tongues of the bottom pieces will fit into.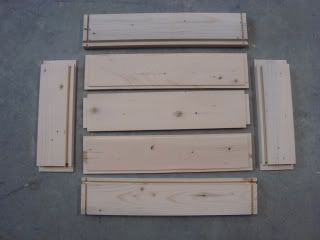 Everything is clamped together after glueing the corner joints. I don't glue in the bottom.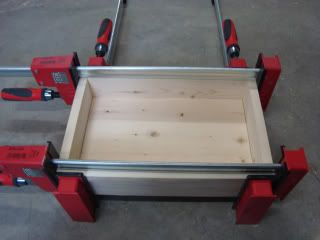 When the clamps come off this is what it looks like: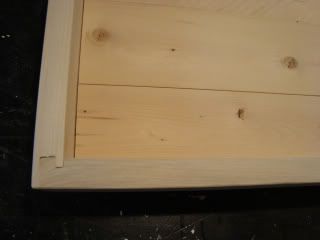 The first tray was stained in a dark blue. The bottom inside was painted white.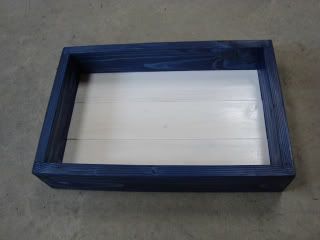 The second tray was painted black first with a coat of dark blue over the top of it. Then it was lightly distressed and waxed.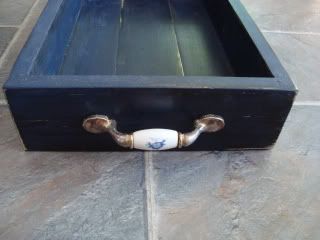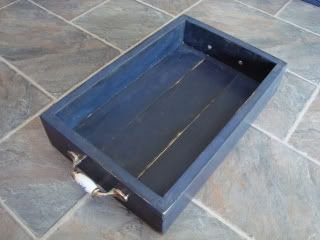 On the tray with the white bottom I used Mod Podge glue to attach a printed French label I downloaded online from a blog called The Graphics Fairy. I did cut the image into three pieces so that it would line up with the edges in the bottom pieces.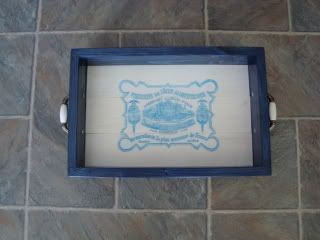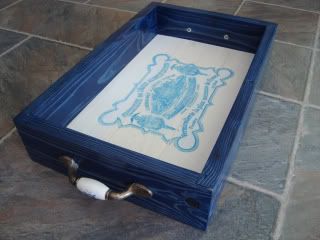 Here's the two trays together: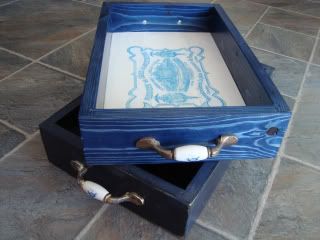 -- ~Julie~ followyourheartwoodworking.ca
---