Our pool is an irregular hexagon 8 meters x 4 meters. Pool deck is made of bricks.
First thing I did was download a 30 day trial version of SmartDraw, a cool and easy to use drawing program.
Limitations known by me of trial version is the written notice that you are using a legal trial version. I need no more.
The upper of the deck was designed as a set of boat marina´s deck. Each marina measuring 3 meters x 1 meter can be handled by 2 persons. Covering the deck in winter, and building aside the deck in summer.
In the following two images show how the movement of the plan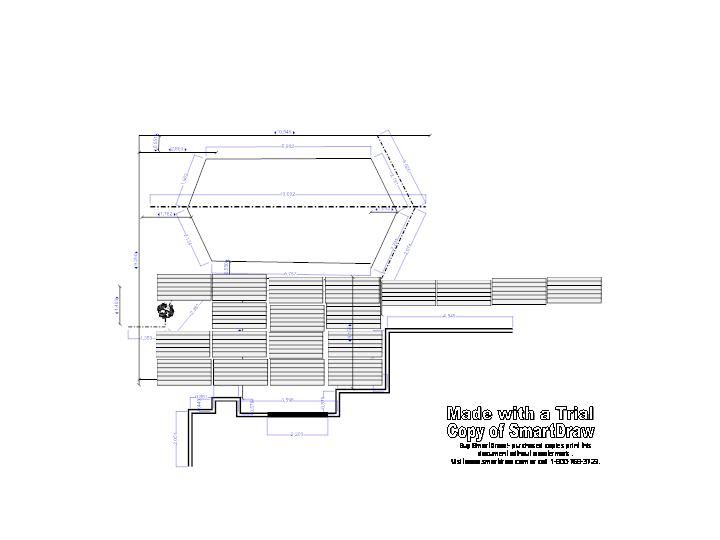 Pool uncovered with the marinas deck aside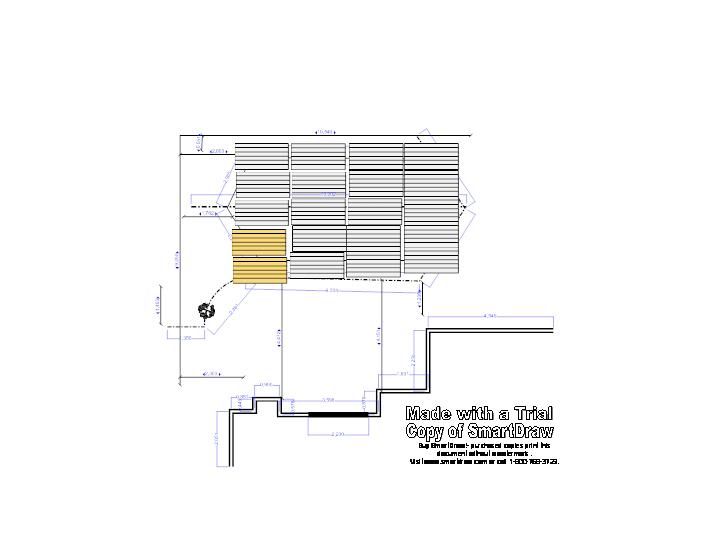 Pool covered
THe base structure consisted of 11 IPN 80 (80 mm x 40 mm) profiles equally separated
Calculations for the support structure were checked by a professional engineer to provide more than 100 lb per sqf.
We bought the profiles, and started cleaning, sanding, and then painted with rust converting paint.
Temperature at this time was 25° C (85°F) Prertty much more less in the shadow.
The profiles will sit in the pool border.
Made a test walk, and the profile, despite its weight, did not stand vertical.
So I added a 2×4 treated pine support, between steel profiles, to help keep verticality. Those 2×4 were conveniently notched to fit in the profiles.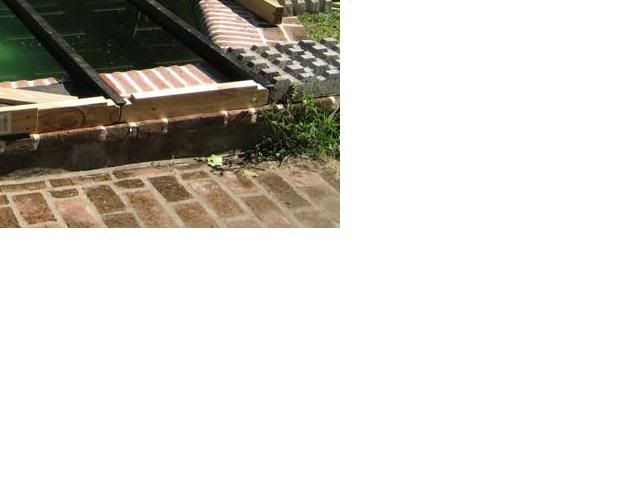 My plan was to fix the 2×4 to the pool border by means of a 1 foot long 1/2" round steel rods, which would pass the 2×4 into a hole in the border.
But my wife Ines didn´t want nothing to change the cosmetics of the border. We agree to reconsider after making final tests. It wasn´t necessary to use the rods.
Next part will comment on building the marinas.
-- Back home. Fernando
---