There are a lot of means to cut squared ravioli. Todays plastic and Teflon gadgets are worldwide cheaply widespread by Chinese industry. However I found this piece fun to make, and got good practice for future grating pieces.
And yes, I put my helmet on to compete with the excellent pieces already submitted on the CS1 !!!!! WOW
Well, at least we have a ticket for LJ T shirt.
This is the final piece, to mark ravioli Measure 6×6 ", and each square is 30mm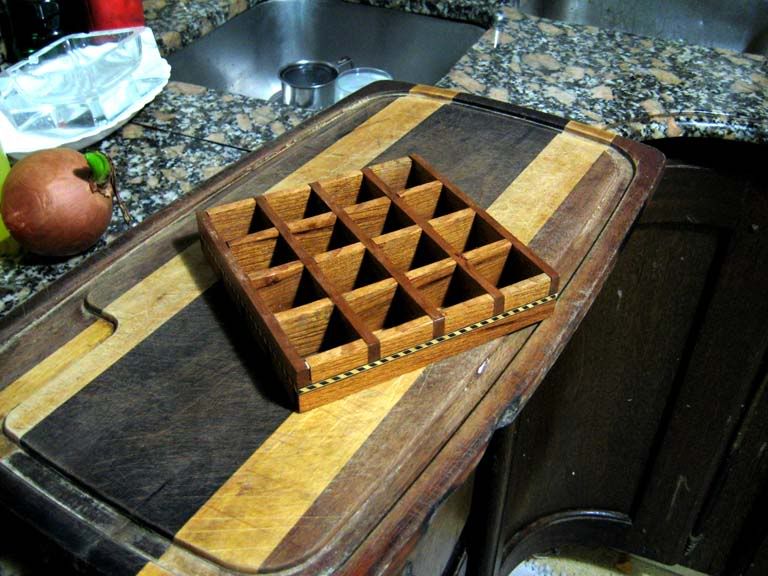 Started with a piece of bolivian cedar which was conveniently planed to a 1 1/8" width, and cut to less than a foot length.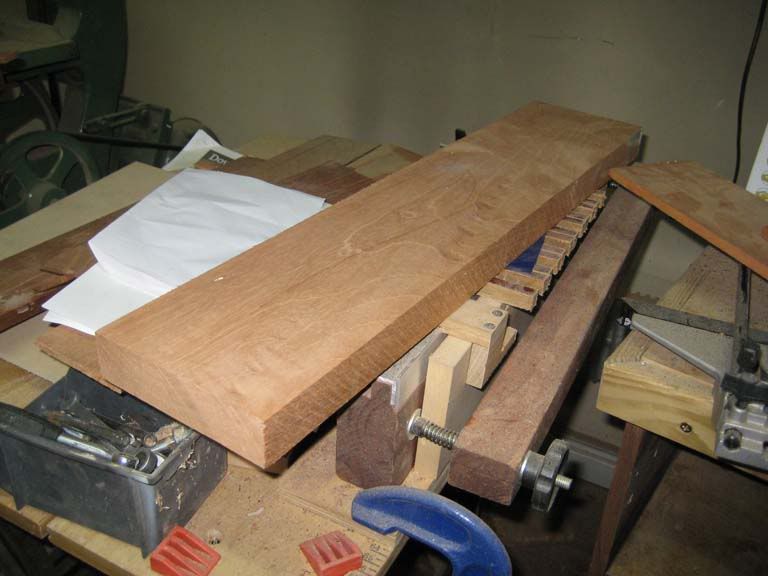 With a 6mm adjustable router box jig, I cut a series of 1 1/4" equal spaced dadoes of 9/16" depth.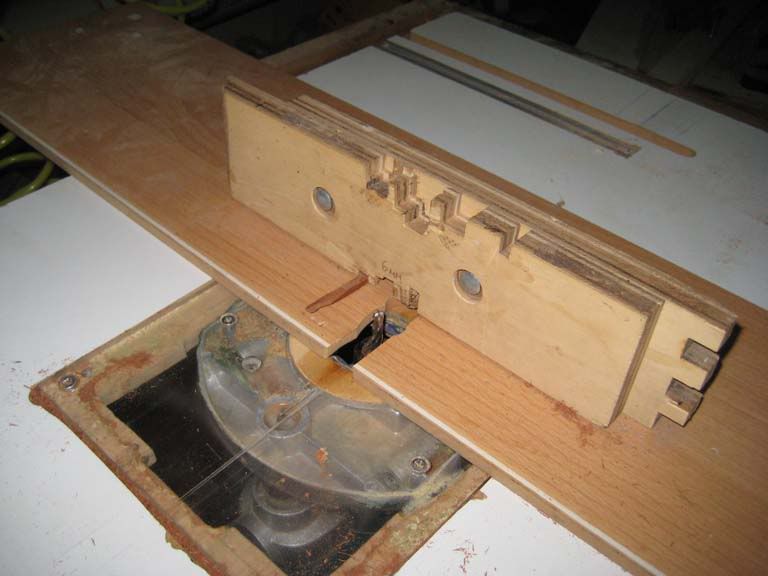 After testing the table saw, I ripped 6mm stripes + a hair for sanding allowance .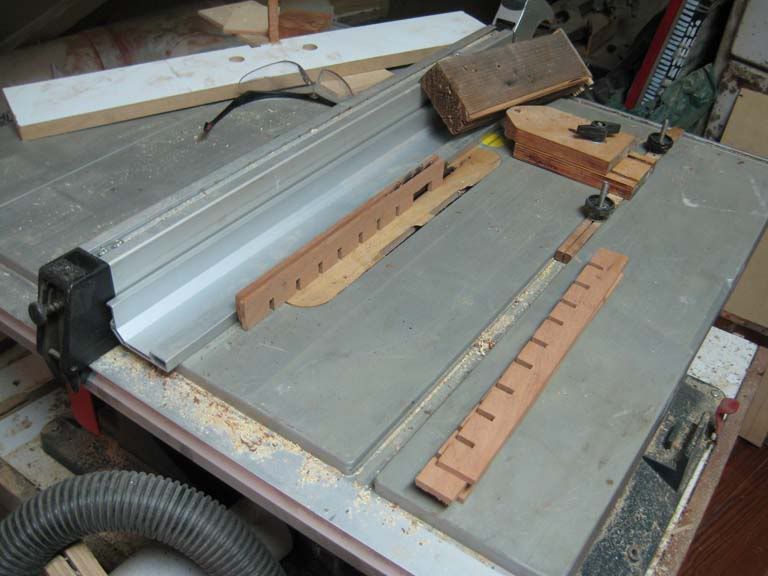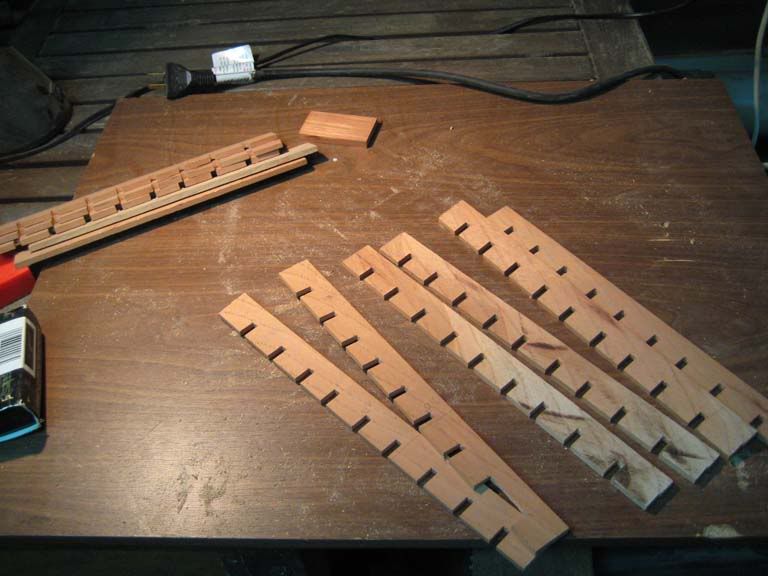 Stripes were tested and after sanded, then interlocked, and finally cut to final length. (It was pretty much easier cutting after making dadoes and ripping. Even is more waste of wood as you can see)
Stripes were glued with CA.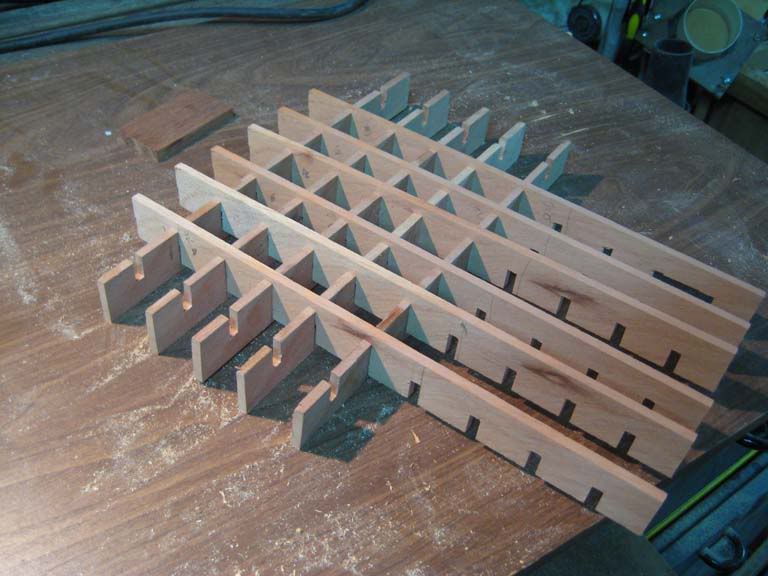 After routing a 1/4 " dado along the borders of the marker, I glue an inlay (CA)
Applied lacquer sealer, and finally buffed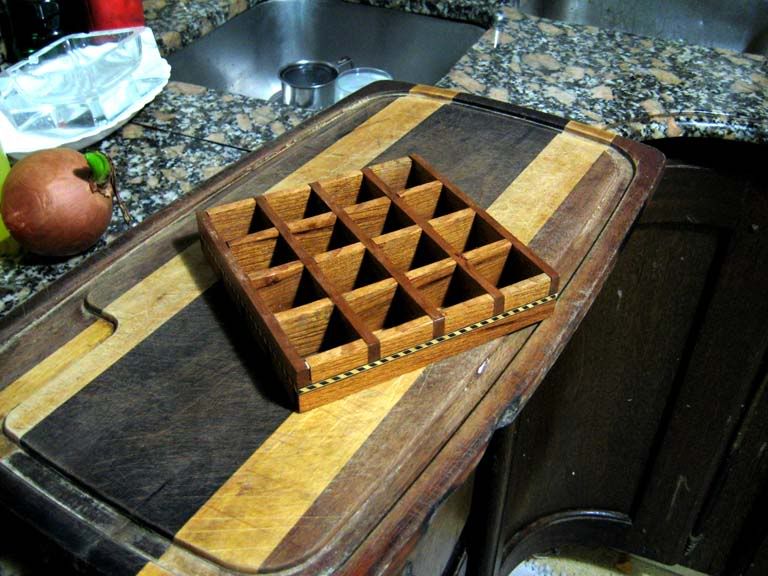 Good luck for all contenders and thank U for participating.
Thank U as well for visiting
-- Back home. Fernando
---