I am back from the Grizzly tent sale.
It was another spectacular event. I found what I went there for under the tents and in the showroom.
Here is a picture outside the accessories and hand tool tent-
There is a tent also for woodworking machinery, and two tents for metal working machinery.
Dewalt, Makita, and Milwaukee Tools also have tents with great discounts on new power tools.
I was looking for a second router, so I can set my 2 1/4 hp Rigid up on the Torque, and still have a router set up in the cabinet. I have been looking at the Dewalt DW618B3, 2 1/4 hp with 3 bases.
Tent special was $207.00, my husband bought it for me.
Also found a drill press mortising attachment kit for $40.00 reg price $63.95- tag said the 1/4" drill was rusty.
I own steel wool so I bought it.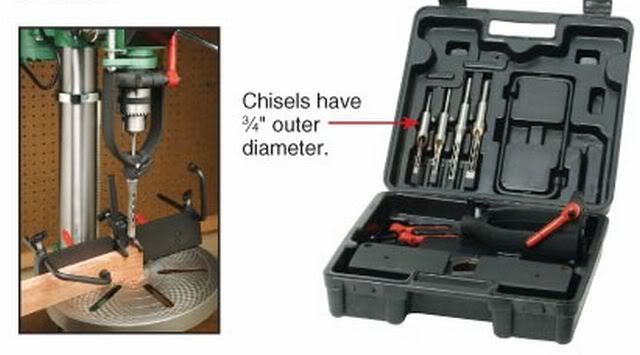 Picked up a Pro Stix 15" x 20" rubber sandpaper cleaner for the drum sander $15.00 reg price $64.95. The rubber is glued to a 1/8" piece of ply and it is bowed. Glued and clamped it to a 3/4" piece of ply and it is now FLAT. I need to clean the paper on the drum sander, I should get more wear out of the paper that way.
A friend of mine was looking for a scroll saw, there were twelve of them, all 22", each $25.00. I picked up two that had shipping damage. One has a cracked base, the other a broken lower arm, I ordered the replacement parts right there. $9.00 for the base and $14.50 for the arm. These units sell new for $135.95, I got my tools out and made one unit complete, my friend is picking it up tomorrow for $75.00. I will fix the other unit when the parts arrive and sell it. I found that this is a rather course machine, very basic, and has some vibration that I couldn't work out if it. It is good for a starter machine if you are trying to decide if you will even like scrolling without spending alot of money. I have a Rigid that performs much better than the Grizzly.
My husband and I are going to replace the carpeting in the house with hardwood floors. We picked up a flooring nailer for $25.00 reg price $195.00 . The tag said the pin driver has a bur on it. Will fix that up.
Inside the store I bought a bench top radial arm drill press for $195.00 a one day only sale price.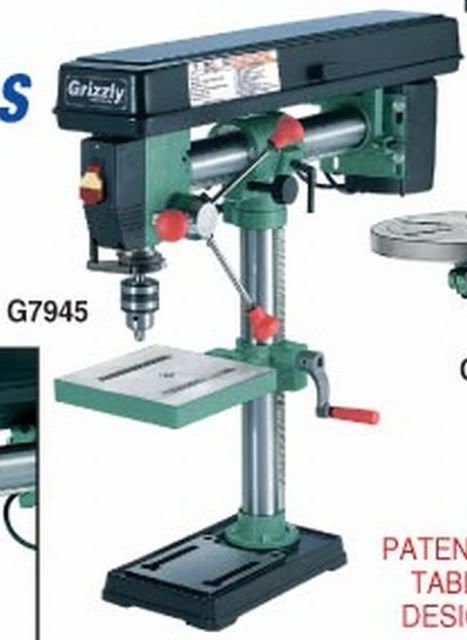 Picked up some odds and ends…sandpaper rolls, Timberwolf band saw blade, and some files.
It was another good trip, lots of dust collectors….I counted 16, a dozen or so various sizes dust collectors, band saws, drill presses, and so much more. The thing about the sales is you never know what you will find or if you will beat someone else to the prize.
Thanks for looking,
Lisa
-- Imagination rules the world. ~ Napoleon Bonaparte ~ http://quiltedwood.com
---