Carved up my kanga for the Torque work cabinet.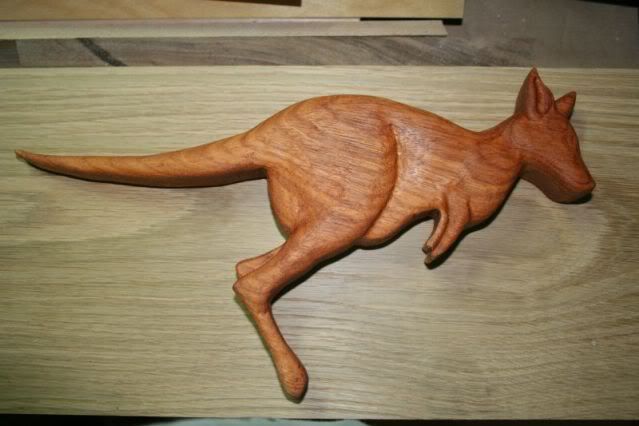 Needs a bit of hand sanding yet.
I bought this wood some time ago and for the life of me
I can't remember what kind it is.
Splashed it with a bit of MS to see the grain and color.
Will finish with satin poly an glue him to the side of my cabinet.
I am ready to take on the shoe !!
Thanks for looking,
Critiques welcome as this is a first carving,
and I am not sure if it looks right,
Lisa
-- Imagination rules the world. ~ Napoleon Bonaparte ~ http://quiltedwood.com
---