Hello, I am new to this site and haven't done much blogging either, but here goes.
I am relatively new to working with wood. I've always loved things made out of wood however, and am very happy to have found something I love doing. Hopefully someday, after I've learned a lot more, I will actually create something of my own. But for now, I've just been picking up things I like and fixing them up.
I got this chair a few days ago at a local thrift store for $25. I knew immediately it was worth more than that. Not that I care, but it's always nice to have a quality piece.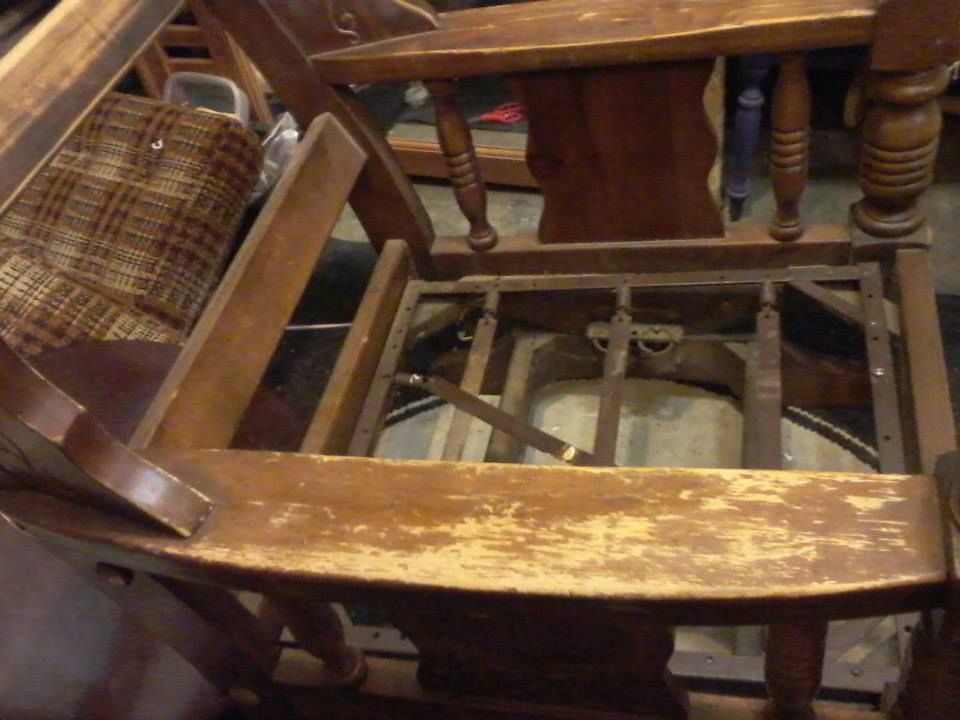 It was pretty scratched up, and a few holes in the cushion covers, but really the only thing wrong was a broken metal slat underneath the seat. I don't have unlimited funds, so last night I took the slat off, drilled a new hole, stretched out the spring with a crowbar, and luckily my brother showed up and stretched the spring the last little bit to get it hooked into the new hold. Fixed!
I've washed the cushion covers and will be cleaning the foam in the bathtub.
Meanwhile, I've been sanding and sanding. The old stain is pretty easy to get off, unlike some pieces I've redone. I started out doing the arms, and did them by hand, but am using my sander to get the rest of the stain off. Once that is donel I will be going over every inch and sanding starting with 60 grit, will go all the way to a 2000 grit I have to get it all soft as buttah.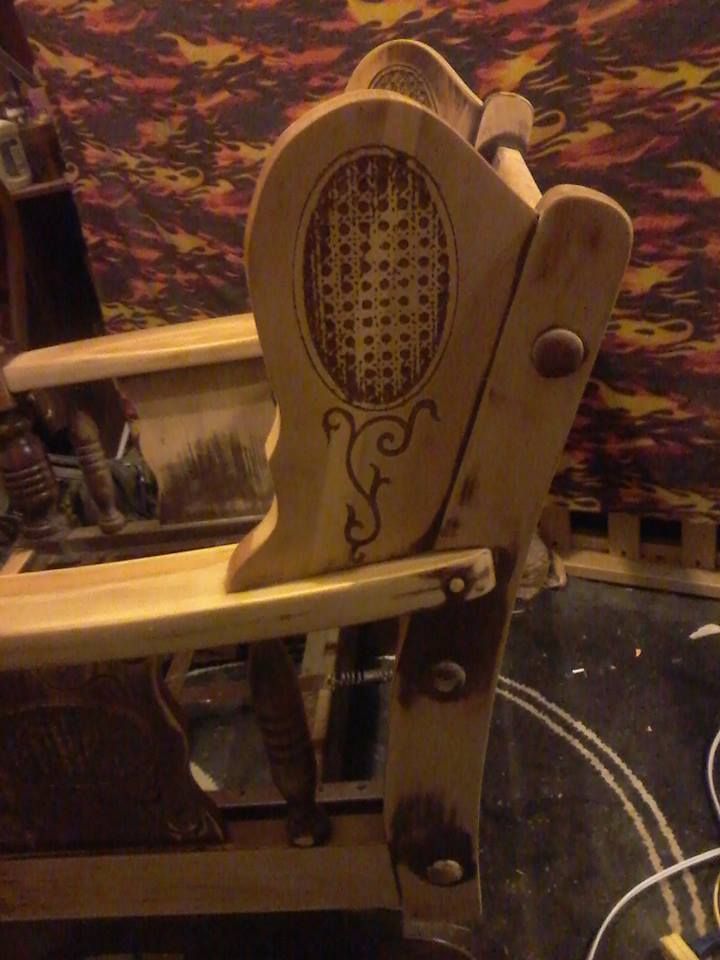 I love it when you touch a piece of wood and it is so silky smooth it almost feels like water.
Again, due to my limited funds, I just use mineral oil once I've sanded something. I usually just slather on with my hands, like lotion. The wood just soaks it up. Tip, if you don't know, instead of buying oil in the wood working section of the store, I get it in the pharmacy section. It's WAY cheaper.
The wood on this chair is so pretty, I will probably not stain it, but just put a light coat of some good polyeurethane on. Unless I hear of a better/different way to go. I don't have resources to recover the cushions right now, so I will just clean and repair and put back on. I actually kind of like the retro tweediness of the material anyway.
Once done, I will move into the living room. My daughter has already claimed the chair! It is oversized, sturdy, comfortable, and soon to be beautiful. There are no markings or brandings anywhere on the chair, so I have no idea how old it is, or where it came from. I'd never heard of a platform rocker until I started researching.
So, that was my first blog on this site. Hope it was ok.
---