click the marker to see the address
Very small shop…. very tightly packed with tools. It is a 20 foot shipping container with a now expanded 10×16 concrete enclosed area in the front for a total of 320 square feet. I just added the 8×10 foot pad to complete the 10×16. and did a serious upgrade on the electrical feed to the shop, Went from a 20 amp feed to a 100 amp feed and new breaker panel. I changed out the lighting inside the shipping container part a few months back. I had some old 4 foot shop lights. I now have 26 watt CFLs spaced out about every 3 feet, yes it might be over kill… but I can see! In the future I plan on pulling the peg board down and insulating the walls an ceiling, then putting up plywood or drywall and a french cleat system for everything. The work bench will be relplaced and my miter saw station completly rebuilt as well as plumbing the rest of the shop to my dust collection system. I am going to leave the old pictures of the shop up, and place the new shop photos below.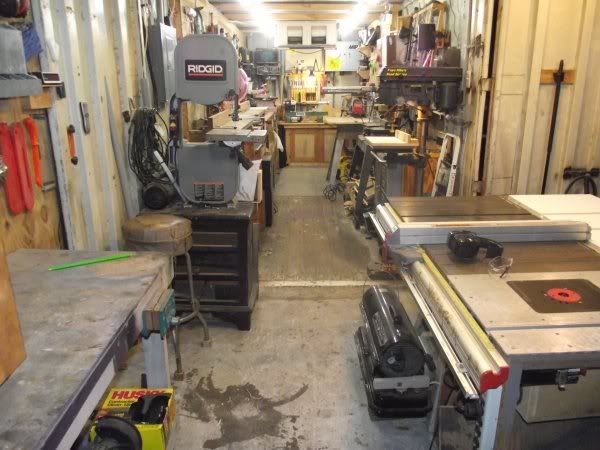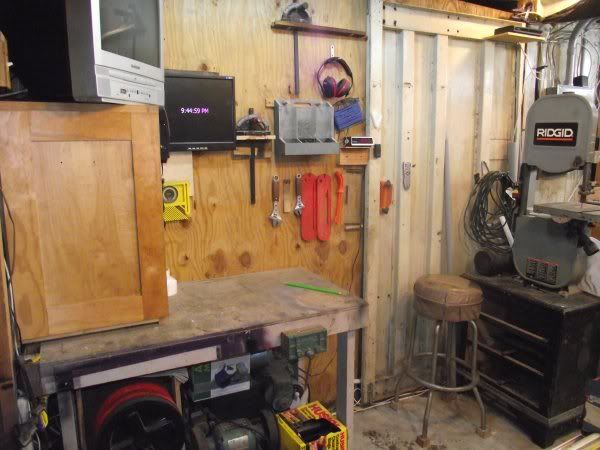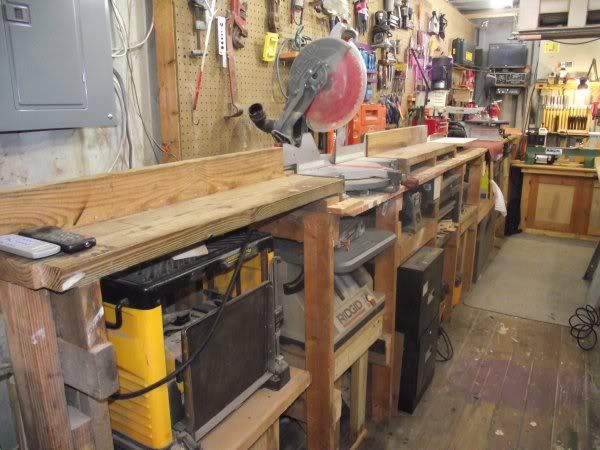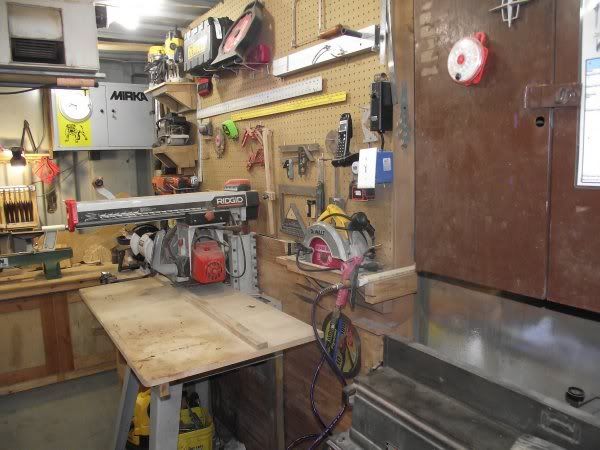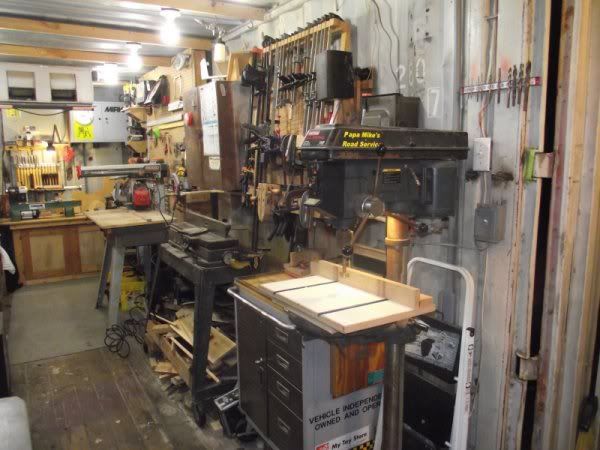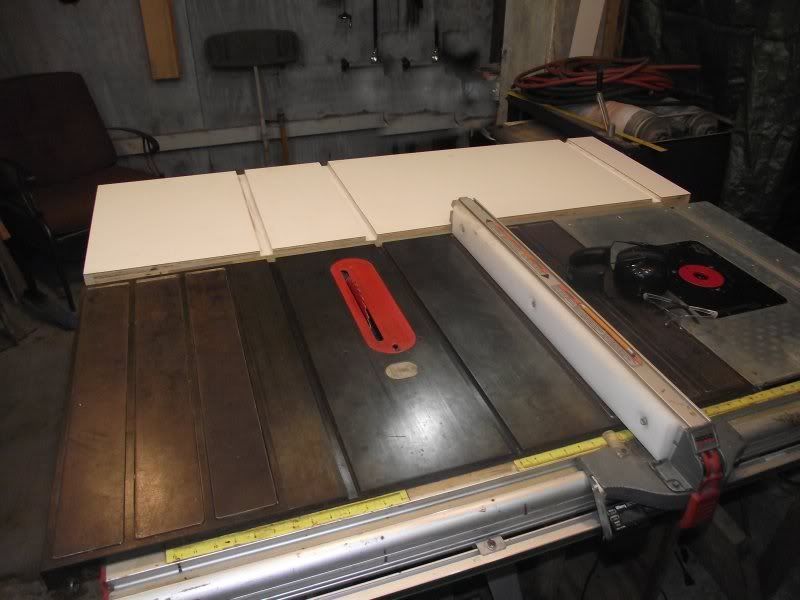 -- I GIVE UP!!!! I've cut this @!&*!% board 3 times.... its still too short!
---