Thought I'd post here a little about making a 'segmented' or glued-up gavel. First few pix show the glue-up and clamping. (And people, (non-wodworkers-wives-co-workers), wonder why us lumberjocks always need more clamps!)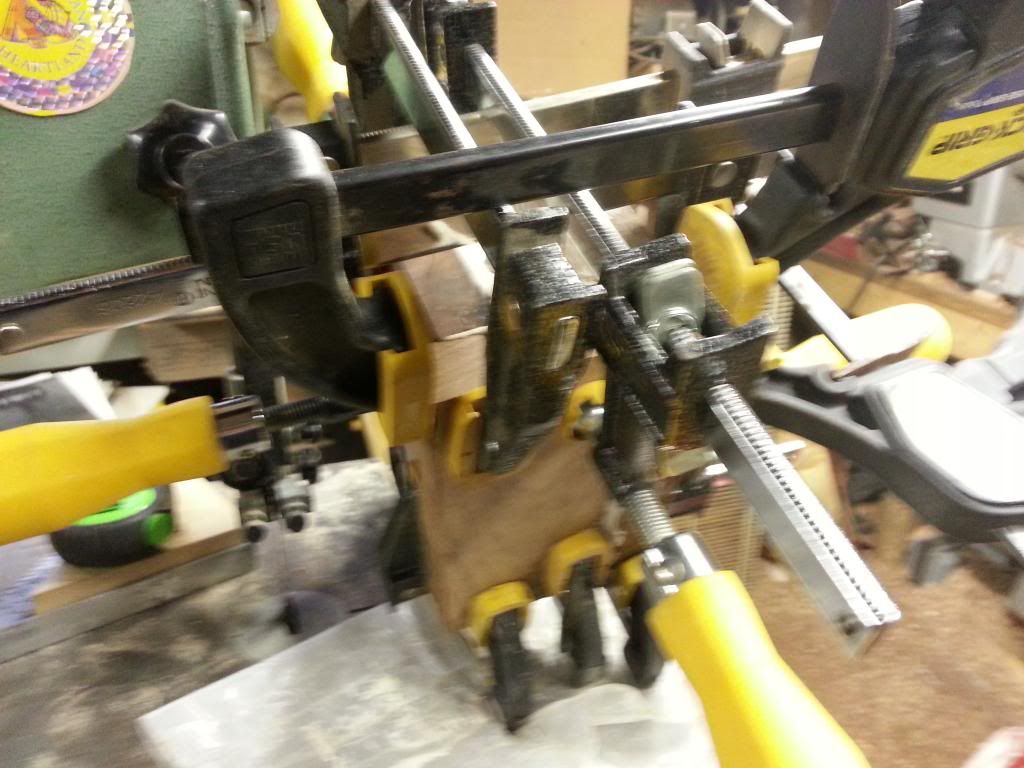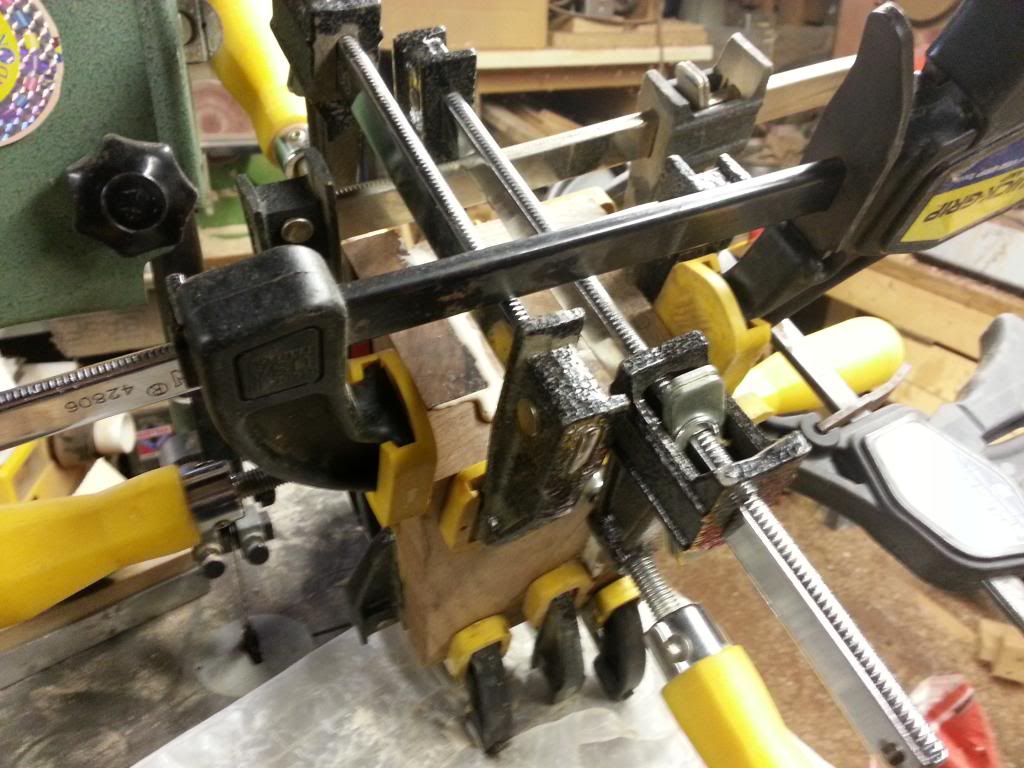 Then turning the handle: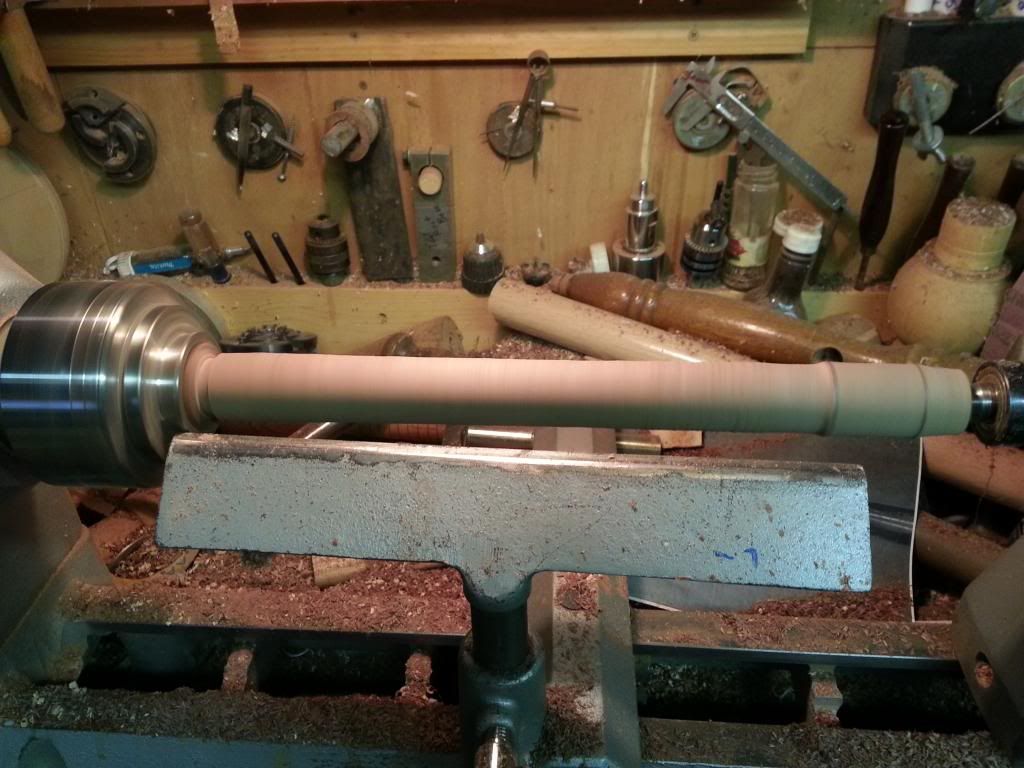 And then turning the head of the gavel. I leave my handle tenon about 7/8 inch on large gavels. I drill the handle tenon (1/4") and insert 2" piece of steel rod or carbon fiber to reinforce it at the head joint, epoxied in place. I then epoxy handle to head. Tenon is usually 1.5" long or there-about.
Turned round first: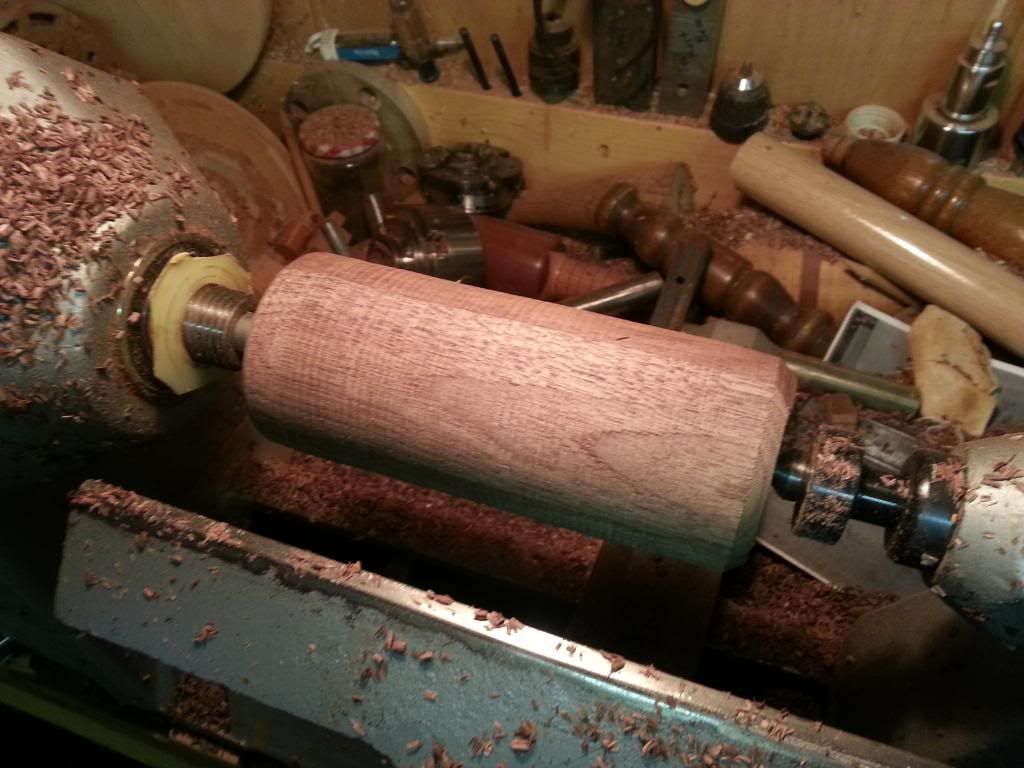 Then beads/coves or other techniques as needed: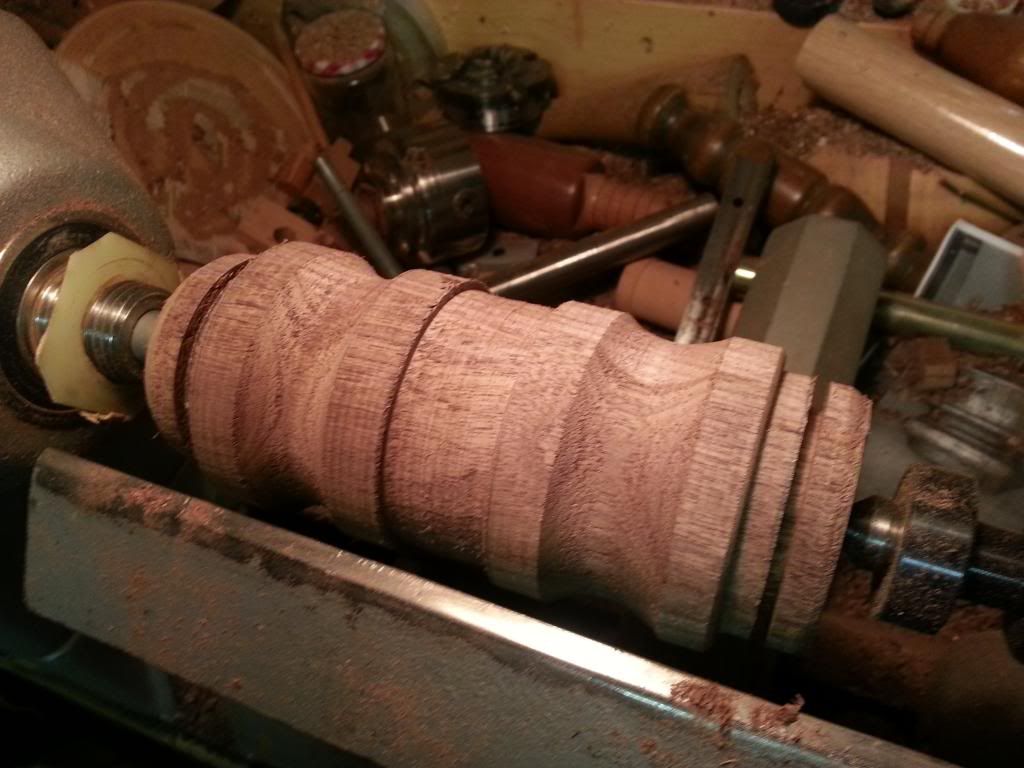 Sanded to 400 grit then Danish oi or lacquer applied as needed.
This is the gavel in the glue-up pix above (walnut with maple high-lights):

This gavel is actually the one on the lathe in the pix above: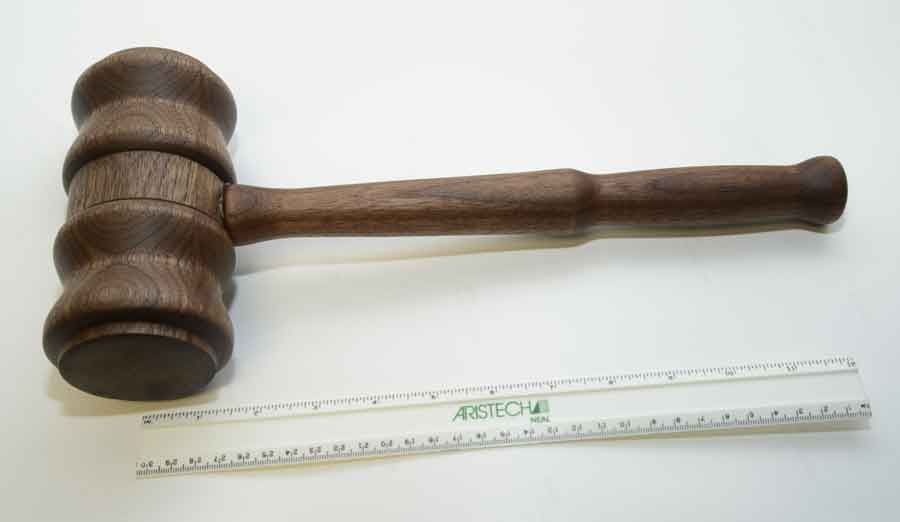 As presented for use (this one is Danish Oil finish because it is used daily and the Danish Oil shows less wear and tear than the lacquer.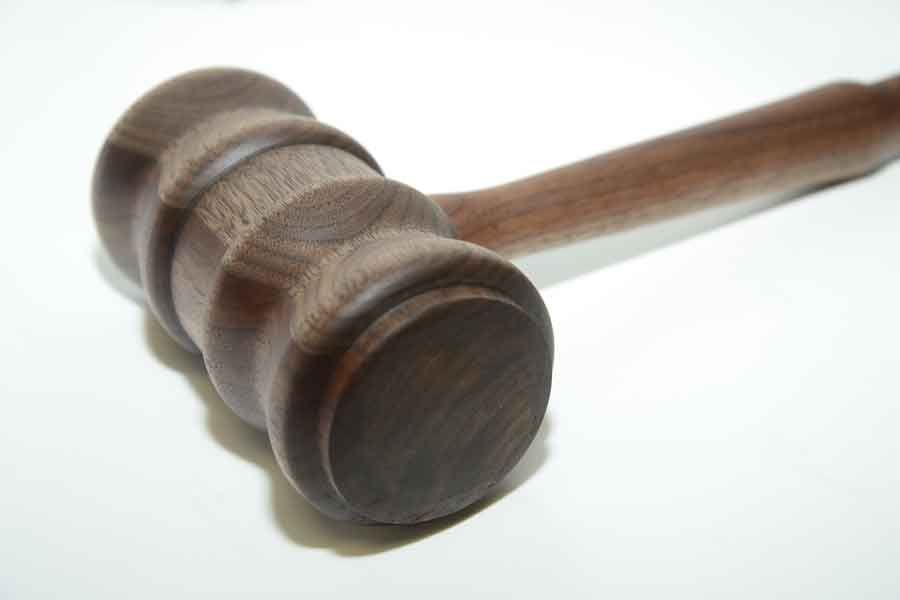 And here are a few finished and in holders:

-- Dennis, WV
---