We went up to Maryborough.. a few hours drive north of here .. to the Maryborough Woodturners and Woodcrafters Guild annual wood working show day…. mainly to demo the machine.. I was invited to come along and help out .. as I am the proud owner of a wee beasty. This was a small show.. only a few exhibitors apart from the group themselves but the day was fantastic.,. a good crowd found its way to the grounds and there was a steady stream of visitors viewing the demo of the machine..Shown here surfacing a slab of Mango wood. There were some large slabs for sale.. one for example was over 9 feet long.. 2 feet wide and 2 inches thick…
cost AU$ 70.00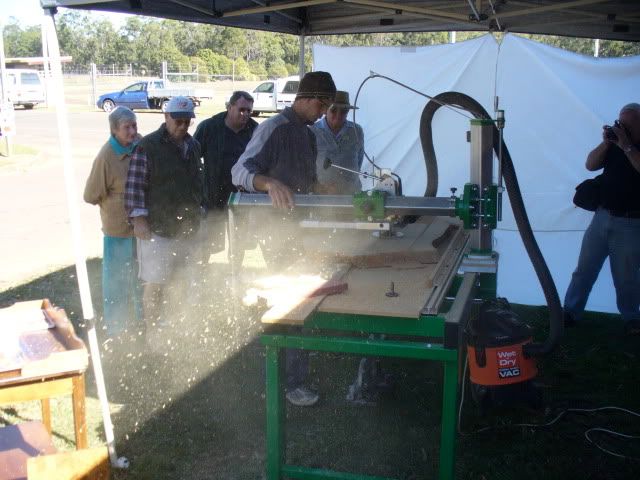 , I also was asked to bring some of my work to display.. unfortunately I had no stock for sale….I did bring some items that had been ordered but not delivered.. the reaction was very positive.. and the purple heart was a real attraction as most had not seen it before.. oh well ,, many enquiries about the machine and about my work… handed out a lot of cards and promoted LJ's a lot with visiting woodies … had one bloke from Bunderberg …a few hours further north .. ask if he could put the info about LJ's in their club's newsletter..
Here are a few shots I got in before the batteries in my camera died.
First is a home built bandsaw mill for slabbing small logs.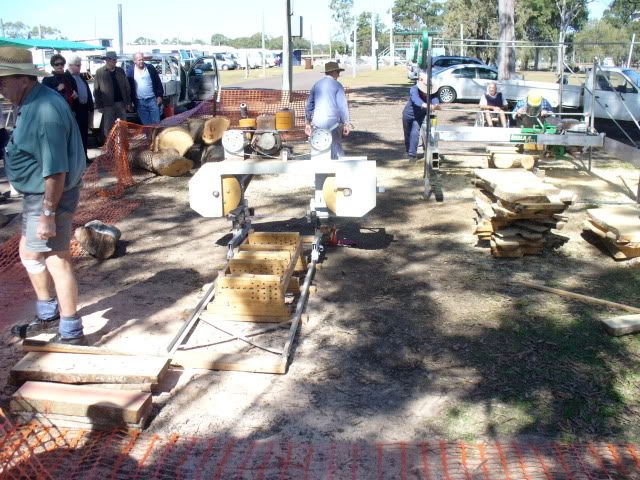 This is a Lucas Mill.. mobile… with a chainsaw slabbing attachment..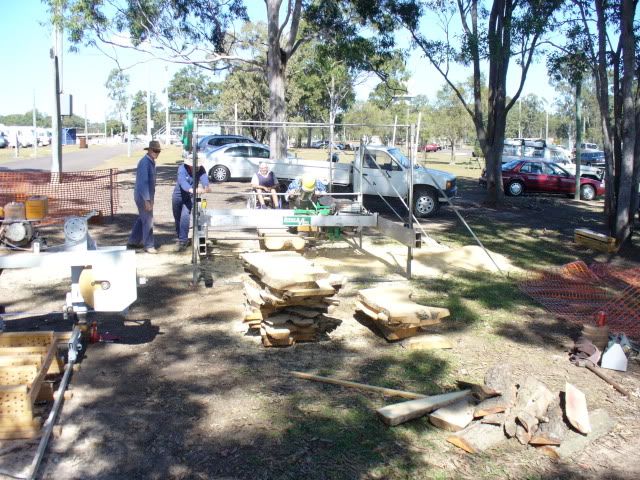 I am adding the videos here so that they can be linked to the video page.
.
-- Don't drink and use power tools @ lasercreationsbylarry.com.au
---