For a long time I wanted to make a woven board.. even before LJs,. then after joining LJs I saw one and make one.
Still looking for something different to impress my new found friends ,, had looked at curved designs and then I thought a curved woven board

I was just going to make it like the Drunken chess board.,. no rhyme or reason,. then along comes Patron aka David with his double curve.. so I just made the jig.. for the double curve spiral LL and …...
It hits me ….that is can use this jig to cut 'worms' and incorporate them in the curved woven board.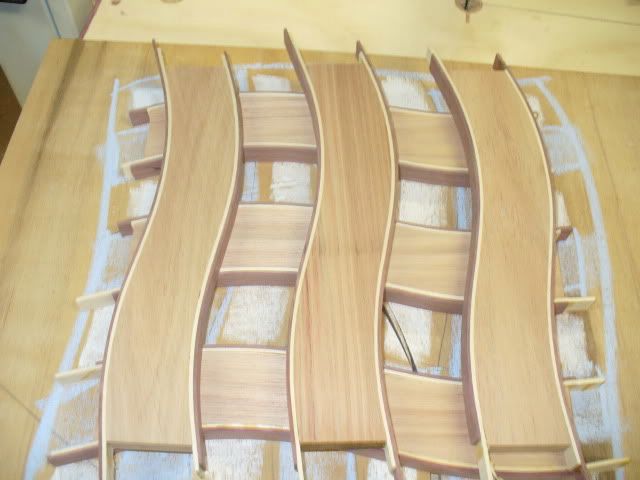 .


.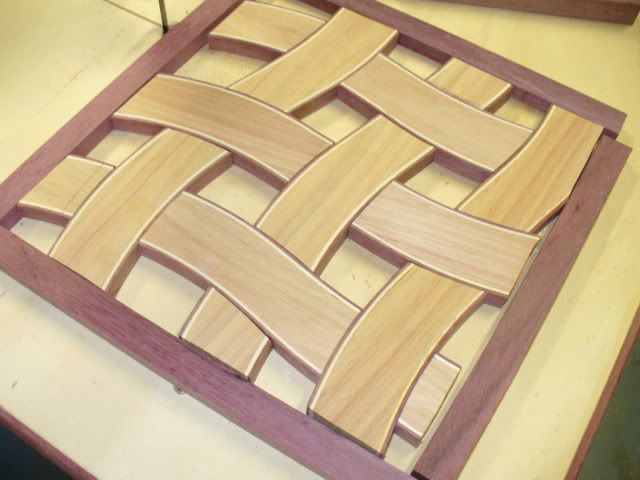 So far so good I think.. but wait…. now I have to make the background, also different.
WATCH this space..
-- Don't drink and use power tools @ lasercreationsbylarry.com.au
---