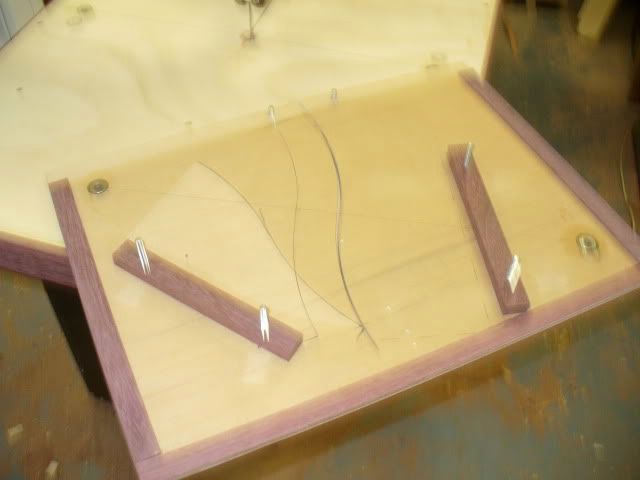 Basic 1/4 " plywood.. mark a line at a diagonal across the board.
NB. the sharper the angle the longer the piece that can be cut.
Inset two bearings on this line 19" on centre to enable the use of the 9.5" Radius template from the first jig with single curve. Fit a bolt in the righthand bearing and fit to the bearing in the base unit.. turn on bandsaw and cut the curve till you reach the line and then change pivot points to the left hand side of both the jig and the base unit and continue cutting .,. not all the way. I added a border of PH of course to reinforce the edges and to make it pretty lol
The rear of the jig has two Incra Buildit bolts and knobs to hold a strengthening strip to hold the two cut pieces together.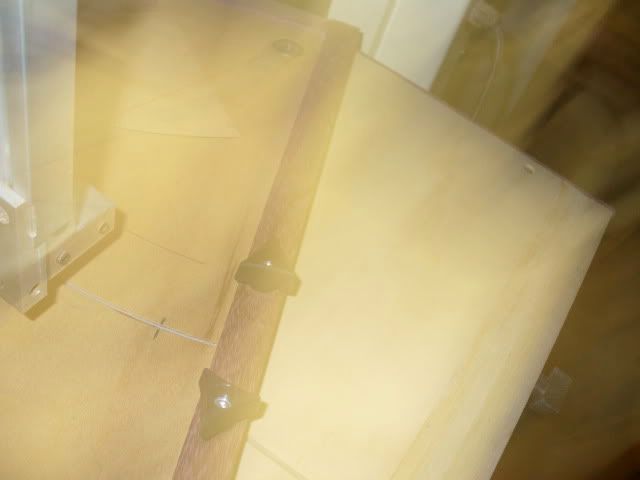 I then worked out where a blank 5'' by 10'' would be to the right of the cut and covering the cut.
The two clamp holders were then predrilled for the bolts for the the clamps, bolts fitted and the holders fixed to the jig with screws.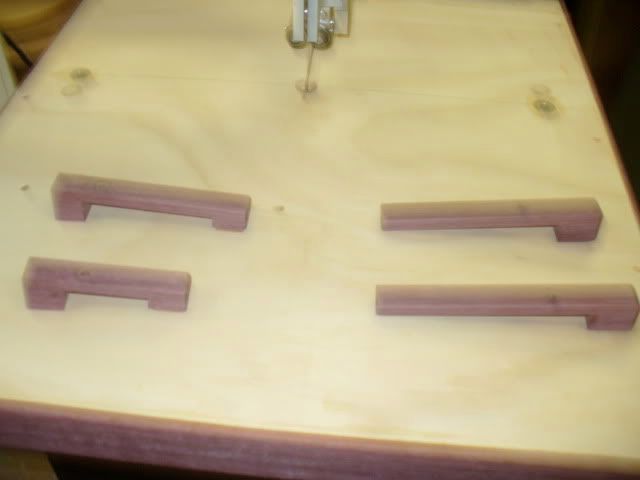 Bridge clamps were then fabricated similar to the other spiral jig. As you can see in the photos there are two positions for the movable fence. The clamps on the left need to be able to reach the movable fence in both positions. The clamps on the right need to hold the blank close to the cut line.


I used the template from the spiral jig to make the position line for the movable fence. I then made the first cut on the blank and then moved the cut to the line made with the template and then used this double curve to mark the rest of the the line for the fence.[ Using the first pivot point until the line is reached and then reposition to the righthand pivot point to continue cutting].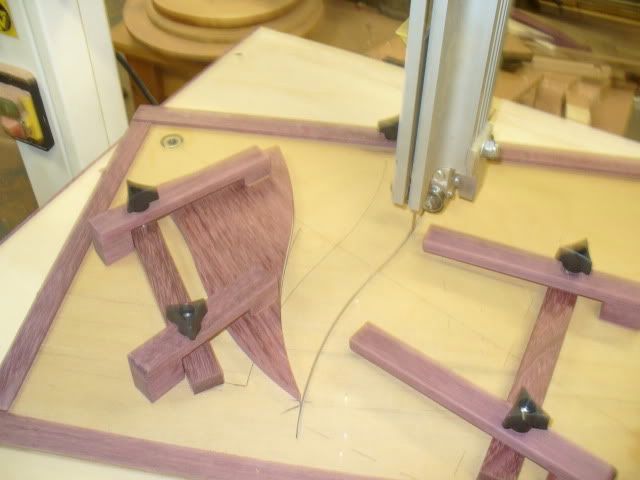 The second line is for the making of 'worms' .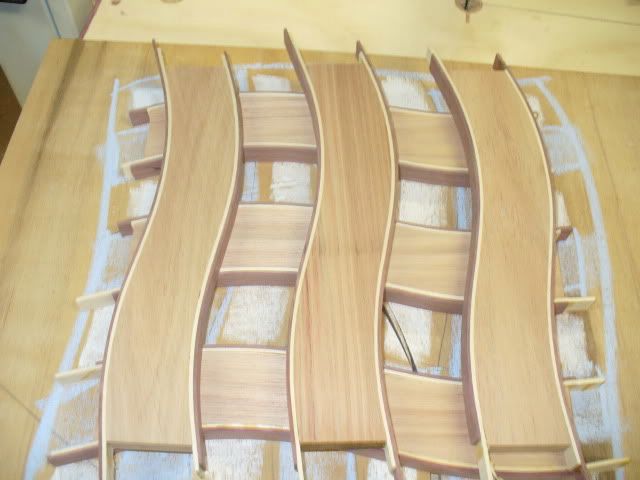 . just move the new double curved template [ movable fence] across 1 5/8"
.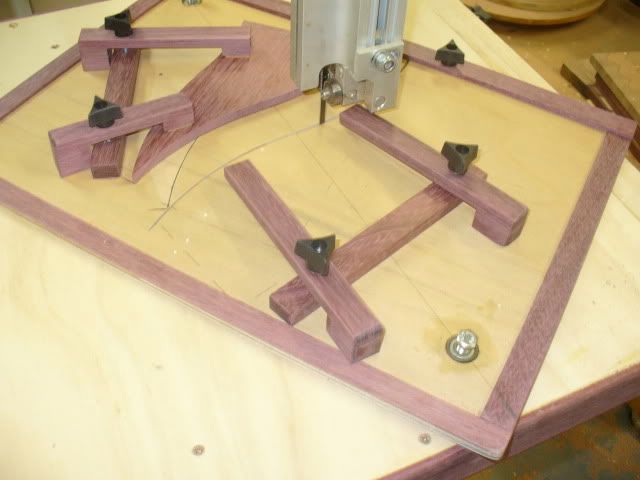 .

.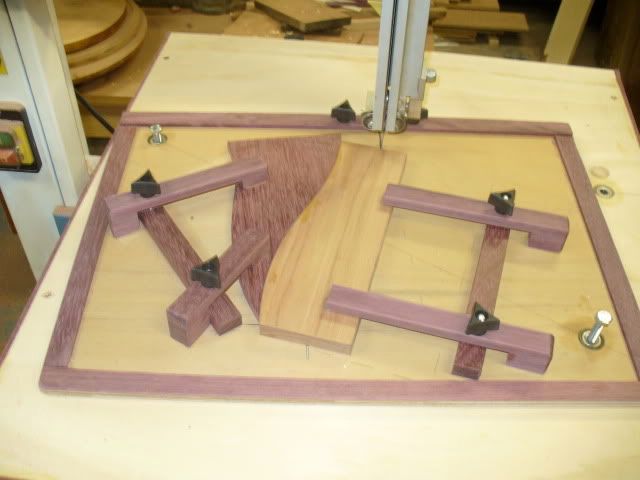 .
I hope this is as clear as I have tried to make it.. If not please feel free to PM me and I will endeavour to make anything unclear more like mud. LOL
This is actually harder to blog than build.
-- Be safe.
---