I have spent the last few days in the workshop working out how to make this jig.. and have it durable and repeatable and totally accurate and easy to use.
Actually this jig can be used for two different projects … well probably more that two but thats all I have used it for so far.
To start, I had to build a table to go over the bandsaw table for the jig to pivot on. [double pivot actually][two pivots two pics right!! ]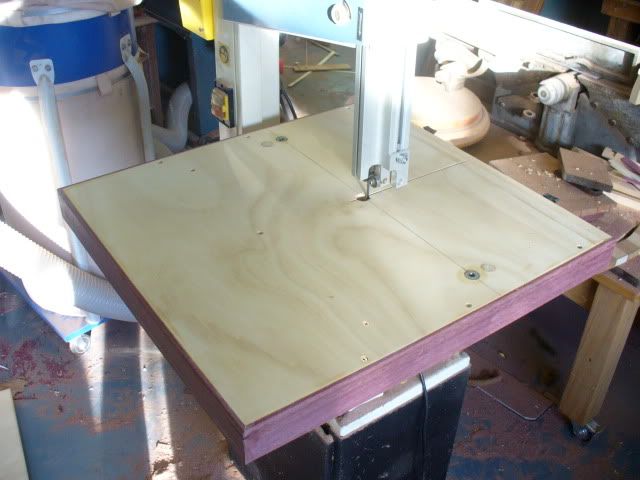 The table was made from 5/8" [15mm] plywood, with silver ash used to hold the ply table to the metal table from underneath with various cleats. I wrapped the front and sides with some Purple Heart because I can,.
.,HI Kent.


The rear cleat system is removable to enable the table to slide on and the the rear cleat is then re.attached [Incra Build It Knobs come in handy for so many things,]to hold the ply table down.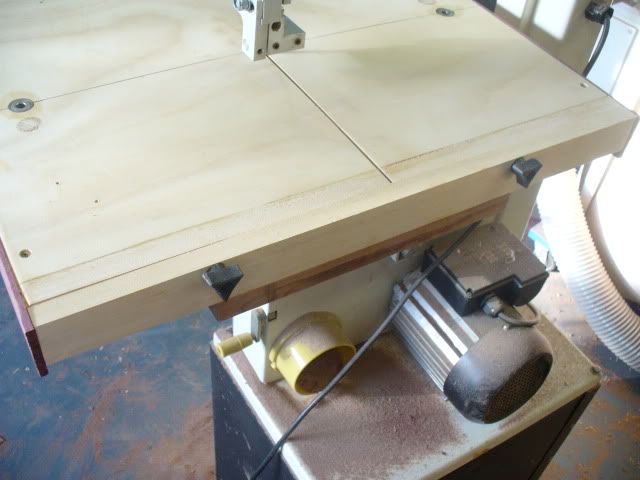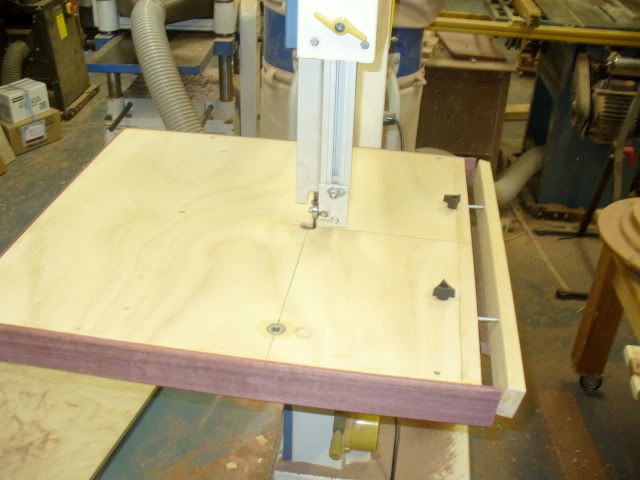 There is also a front cleat to hold the front of the table to the bandsaw table. The table is removable from the bandsaw for many reasons ,. mainly so I can use the other jigs I have for it.
Bearings were inserted to make the pivot points. These points were centred 9.5" from the blade on a line at the leading edge of the blade…. [ This was done to enable me to use the template from the the spiral jig.}


This is fairly straight forward.. lol… not really… I didn't realize that the pivot points must be perpendicular to the blade [ I actually knew this but didn't do it anyway] . [OK all of you Jocks who want to see my mistakes .. this was one very big one…If you don't have this right the blade will try to drift sideways and eventually jam or break ] You will notice the plugs in the table where the bearings were originally inserted.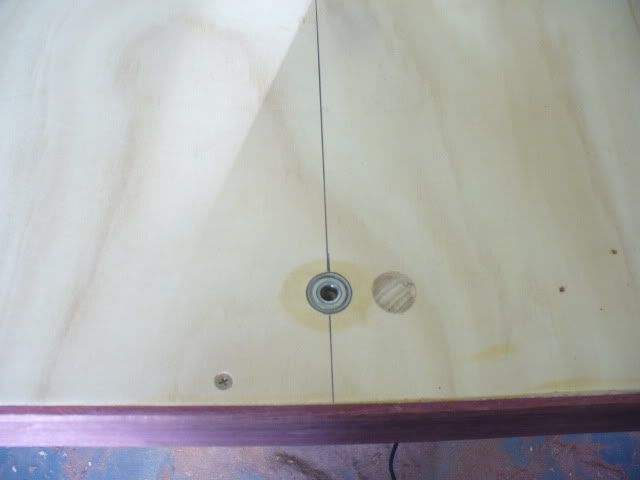 This is all you get this time.. next will be the actual jig..
PS for those who have not yet had the pleasure of meeting my grandson Malakai.,. included is a picture taken at Easter when he spent a few days with us.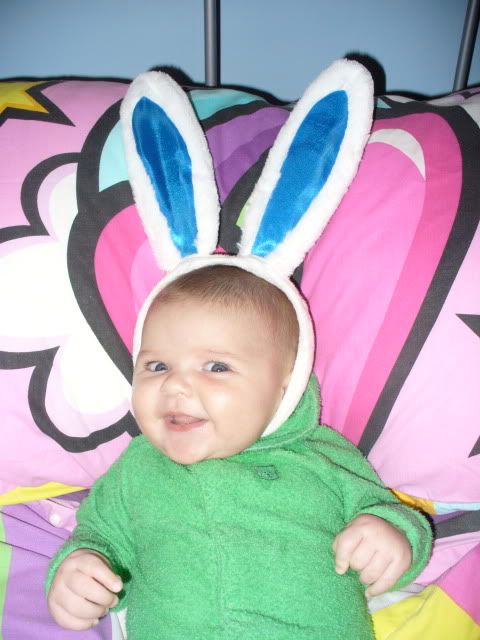 -- Don't drink and use power tools @ lasercreationsbylarry.com.au
---