Next step is to make the ends of the segments curved. Shell-like if you want.
For that we need a new jig.. Yeah I know some of you haven't finished the first one..!
This is ultra simple.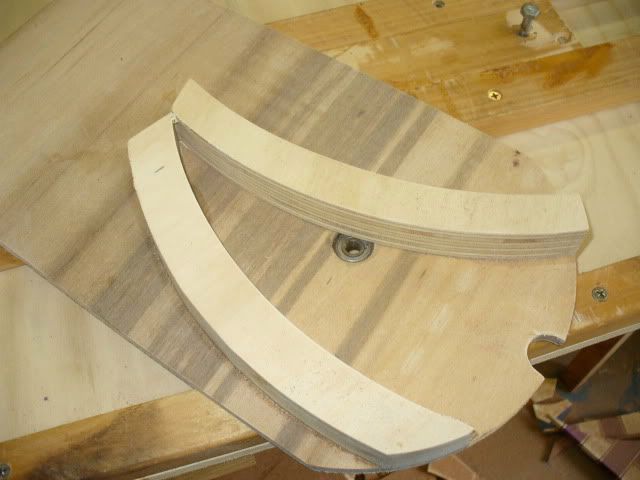 Firstly a fresh piece of ply .. 1/4 " is fine.
I inserted a bearing to make this more durable .. same same as last one.
This was positioned 4.5 " from the end[centred on the width] and an arc cut on the end via the circle cutting jig.. same same.
Cut two fences same as the one of the first jig … yes same same.
Told you this was simple
Measure back 10" or so.[centred on the width]. this is for a 20" diameter LL .. feel free to change this to what ever you want.
Make a mark at this point for the apex of the two fences.. refer the pics.. looks just the way it is.
Place a segment on the base with the concave side just over the pivot point and the pointy bit at the mark 10" of so from the curve of the base.. with me so far.
Glue the fences on either side of the segment and screw from underneath.
I cut a small finger slot to enable me to get the blank out once it had been cut.
To use the jig just place jig on pivot of the circle cutting jig.


Place the segment to be cut on the jig.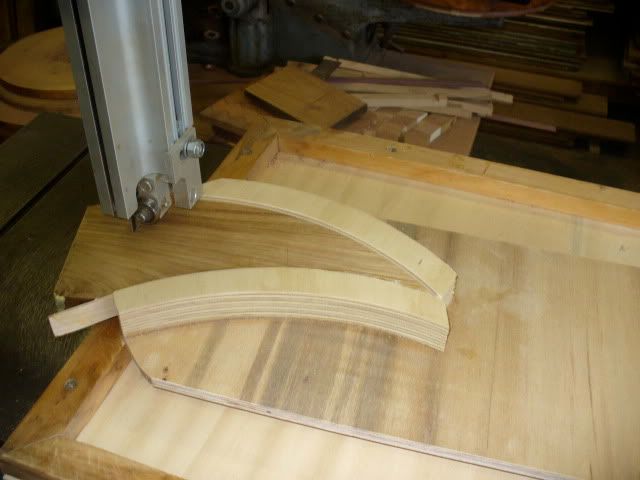 Very slowly cut the end arc on the bandsaw.


These pics are just a quick dry fit.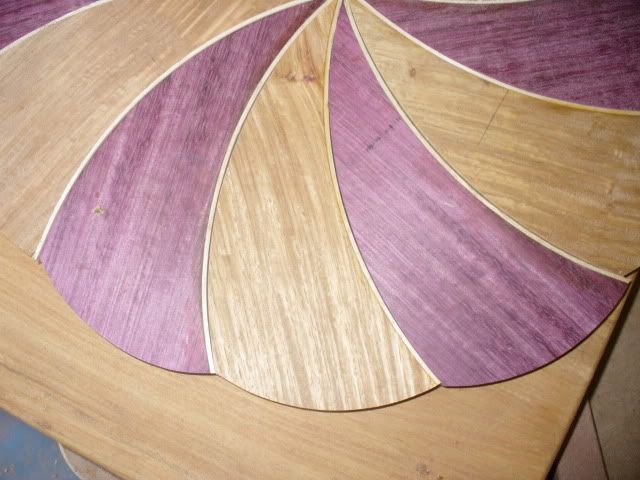 With all the segment now of similar size a clamping band is able to be used then some clamps.


This last pic shows some gaps due to me being cocky and cutting too quickly.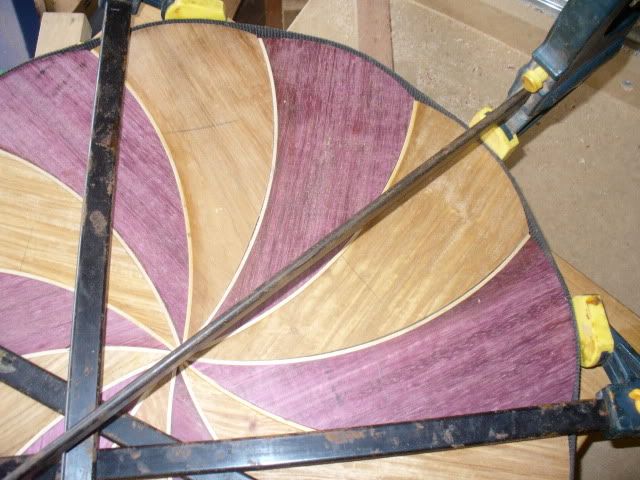 Thats the end.,. so far.. will think a little more and have a few more insprtational sherberts.
Thanks for looking .. hope I have explained this enough.. if not give me a bell and I will try to be clearer.
One more pic with a little turps to bring out the color and grains.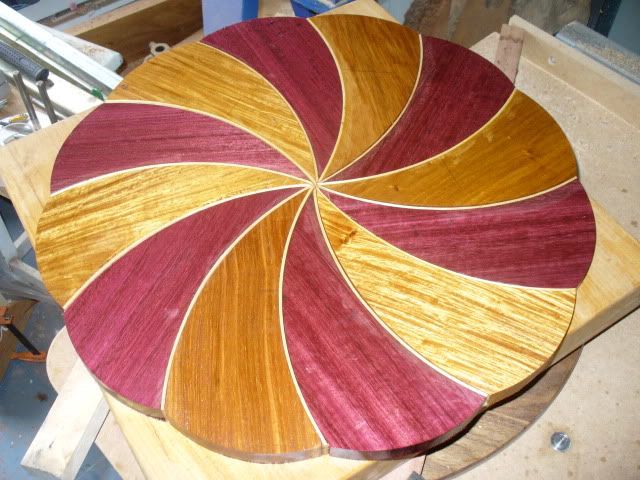 Regards Larry
-- Be safe.
---