I am not really sure if this should go in tool review but as I am not really reviewing it.. here in blogs it goes.
This little beauty is a digital angle finder.. I know you all have one in your workshop but for many years I have been guessing and using all manner of devices to make angles other the 90 and 45.
Set It on the surface you want to reference from..ie the table saw top and turn it on and zero it.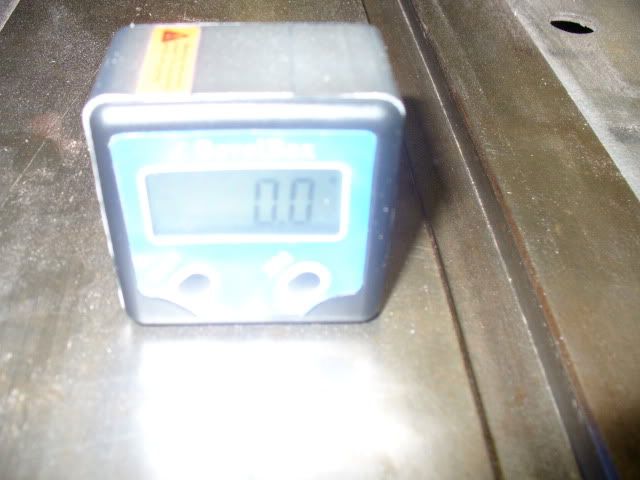 Place it on the blade and wind to the desired angle.. it has 3 little magnets to hold it to the blade..in this case 60 to make the bevel cuts for the endgrain tumbling blocks patterned butcher block that is the subject of another blog, coming soon to the theatre near you, LOL David.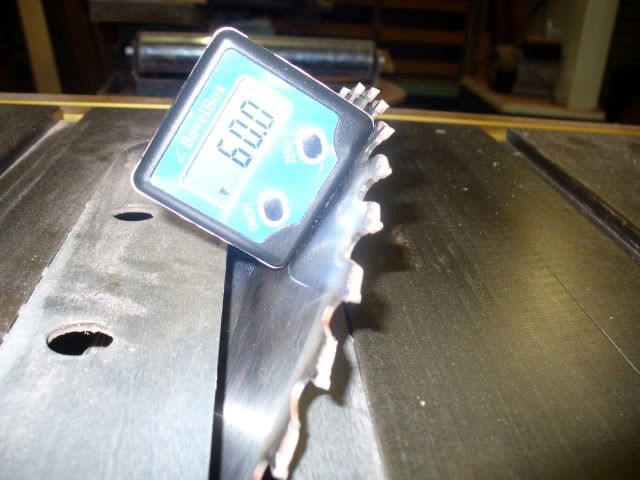 Batteries included.. actually 2 ion batteries. one for the gismo and one spare?. not usual here for this type of thing!
This will sure make life a little easier and who doesn't like easier?
PS.. Alistair could you turn me one up on your magic machine..and ask A1Jim to help?
-- Don't drink and use power tools @ lasercreationsbylarry.com.au
---