Just a quick peak at what I got up to today when I was not checking the hundreds of emails from all the LJs who commented on my last few posts.. Thank you very much.. I did not realize how much of my daily routine now revolves around this site.. Addictive…
I also had time to drive the twenty odd miles into the big smoke..Brisbane and go shopping at Carba-tec..I know I have all the fun..
A coupla new router bits..some very expensive toggle clamps [for a new jig to make the sunburst design that Patron aka David makes so effortlessly] and enough lazy bearings to make a heap of LLs on order. As well as a new toy called a 'bevel box.'. more on that in a later blog.?
My first choice..
Ok second choice new guinea rosewood and purple heart with 3/32" accent stripes of silver ash.


Second pic is made from the off cuts of the LL in the first pic sans stripes.. not sure If I will put them in.. what do you think?


Third pic is just some …...this time you guess..?? tell me what you think the LL is made of…also thought that an accent stripe of you know… PH..
again what do you think of that combo?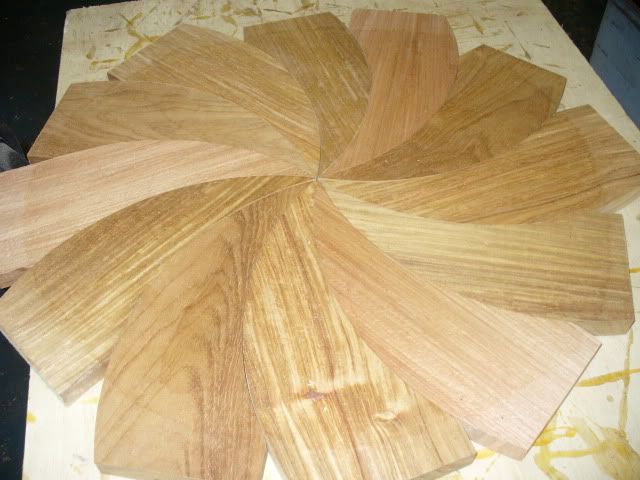 This a shot with some turps on to bring out the grain and color to help you figure it out [PUN intended].
Last one is just a silly Idea I had. Again opinions welcome!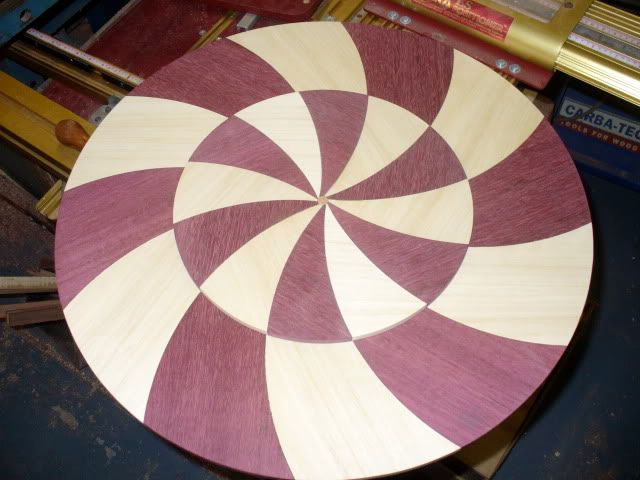 -- Don't drink and use power tools @ lasercreationsbylarry.com.au
---