Drill two holes in the fence . one a little larger.. to take 1/4 " bolts . Mark these positions on the base and drill these holes to attach the fence to the base. One bolt is held with a nut and other with a Knob.[for adjustment in fine tuning the fence if necessary]. Drill two addition holes in the fence to accept 1/4 " bolts for tightening the bridge clamps.[These holes got through the fence only] Refer to the photo.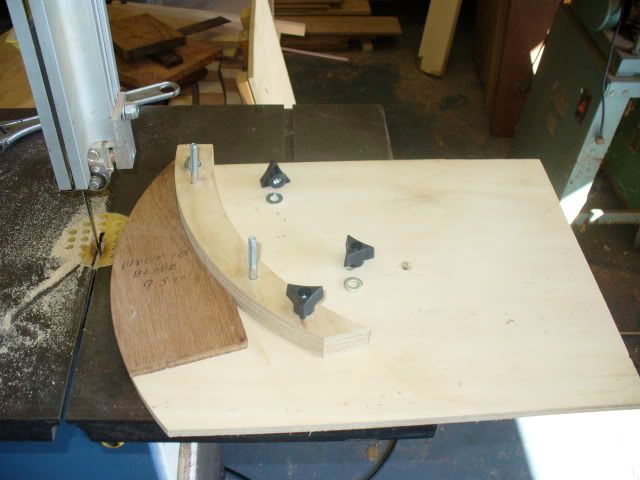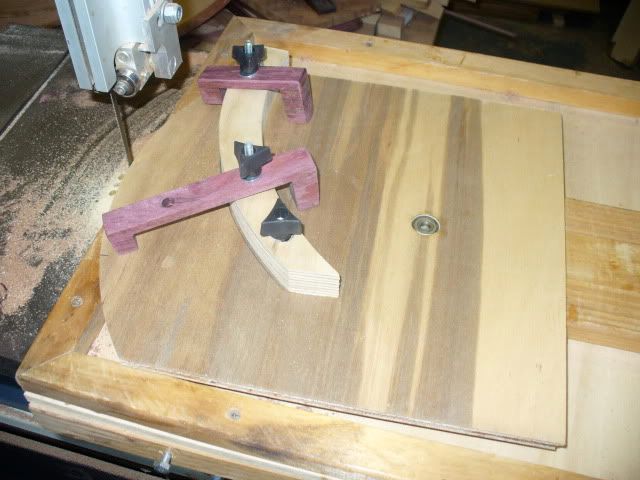 In his pic you may see that I inserted a bearing to serve as a bushing so that the hole would not wear with the amount of use it will be seeing.[the jig pivots on the bolt in the circle cutting jig..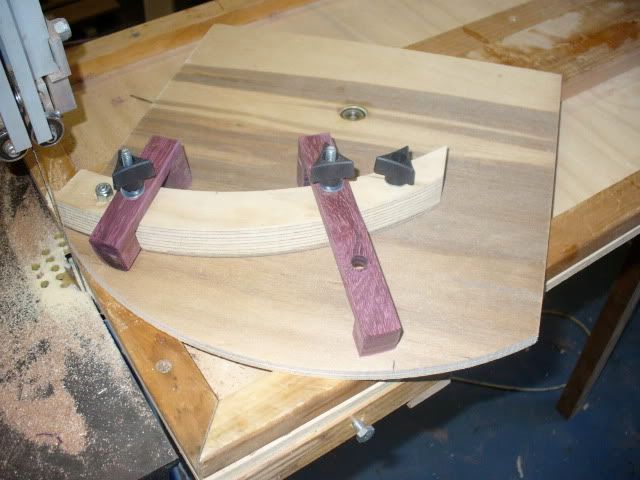 A few different angles.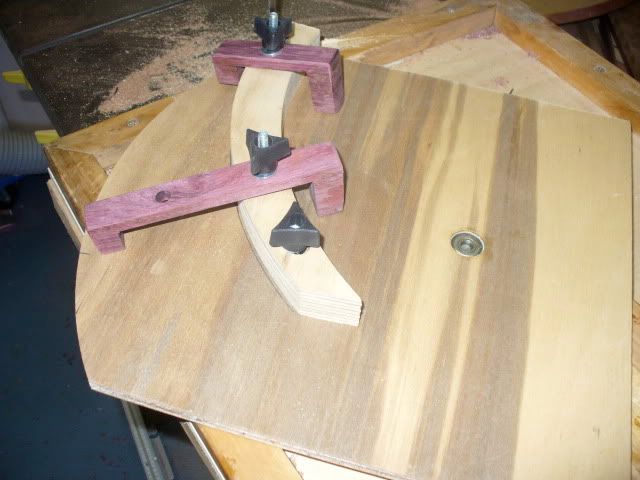 If you don't get a good fit on all twelve pieces you can undo the knob at the back and adjust the fence in or out


Thats about It not really much to it at all
-- Be safe.
---