The base is just 1/4 inch ply. any size is ok..I have a cirlce cutting jig [ a jig makes it easier]..see circle cutting blog Drill a hole in the ply to use as pivot point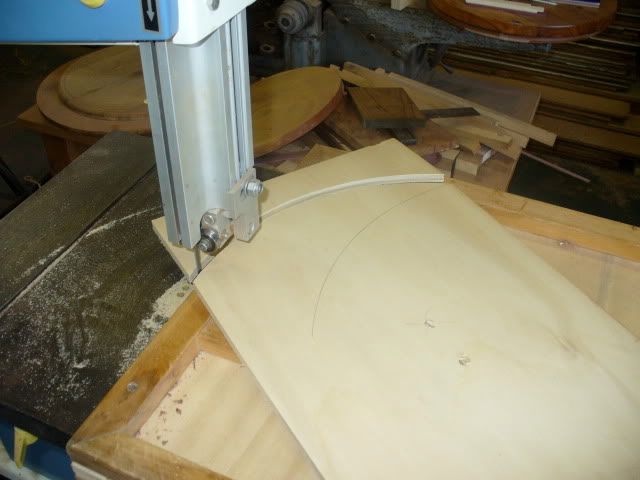 The distance from the centre of the pivot to the blade is 9.5 inches Set this distance and cut an arc across the end of the ply.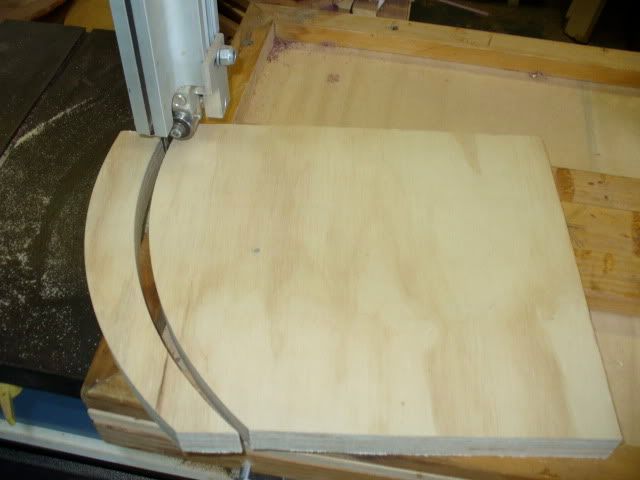 The fence is made by making one cut at the same 9.5" distance and then drilling another hole back an inch or so.[don't move the jig!]. not really exact but enough to be able to drill some holes in the fence…and making a second cut.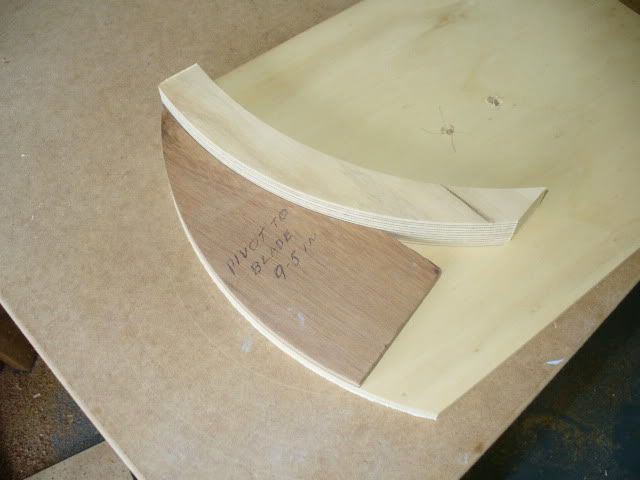 Using the very important template set the fence and mark the front this will be your guide to fine tuning if needed.(I didn't need to fine tune , cut exact first go… lucky.)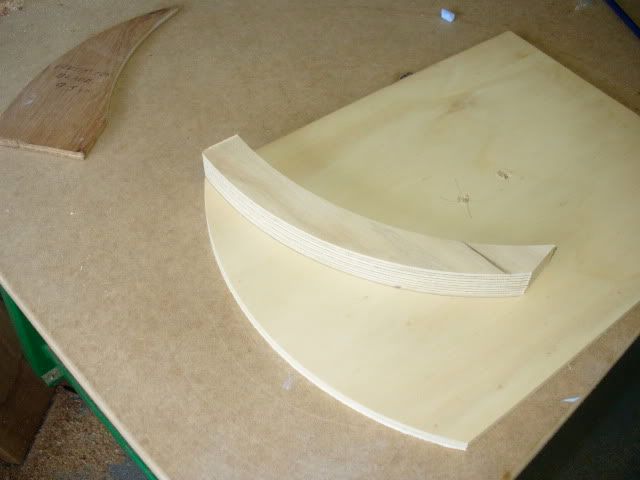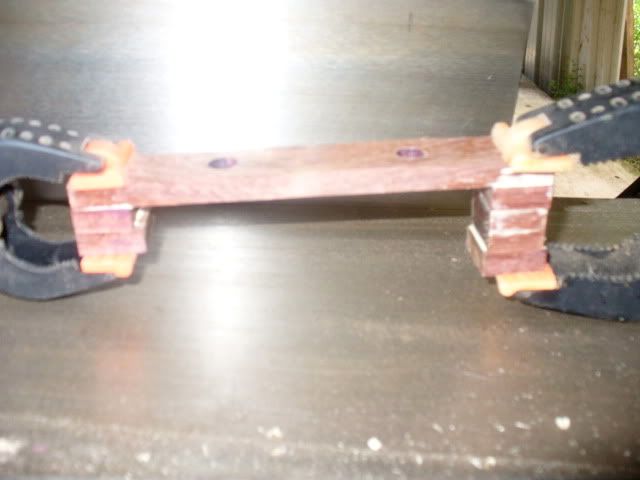 I made the Bridge Clamps by gluing up some purpleheart..for strength.
I sanded the clamps and oiled them to make them pretty and attached a small piece of cork to the foot that in in contact with the timber..
-- Be safe.
---