Just a bit of frivolity.
.
I get much of my inspiration from the first two tools I bought.
The fridge is 23 years old .. bought it when I got married. It got a little rusty just like me and when I was re painting one of the rooms in the house I splashed a quick coat on the old fridge. The chair is not quite so old but is also well used.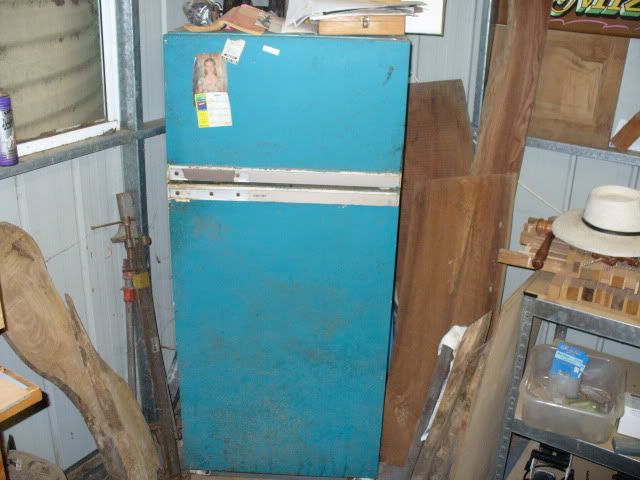 I sit and think and sometimes drink. This has not often failed me.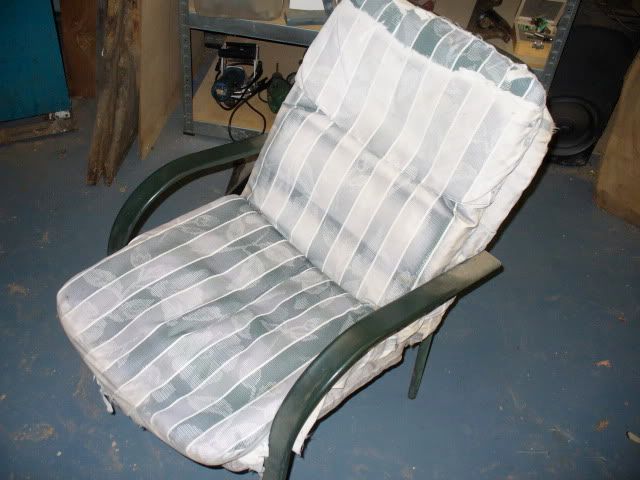 I took a coupla pics of my inspitational chair and inspirational fridge for Ellen. I hope they inspire you as they have me.
Tell me where you are inspired!
-- Don't drink and use power tools @ lasercreationsbylarry.com.au
---