This is just a little tip.. not the whole tutorial of how to cut and make a woven board.
Basically you all can make the weave with the two accent stripes on each side.. right.[ ok just a length of the main timber with 2 stripes cut 1/16 or 1/8 " thick and glued up. see the pics and work it out ]
You can also make the background pieces from the other of the accent timbers the same width as the main weave less the accents.. ok so far.. so I don't need to go though all that do I? PM me if you need a little more.
This is only to show you the easy way to glue up 31 different size pieces into a square!
.


.
This is a dry fit of all the pieces. I like lots of pics from different angles.


,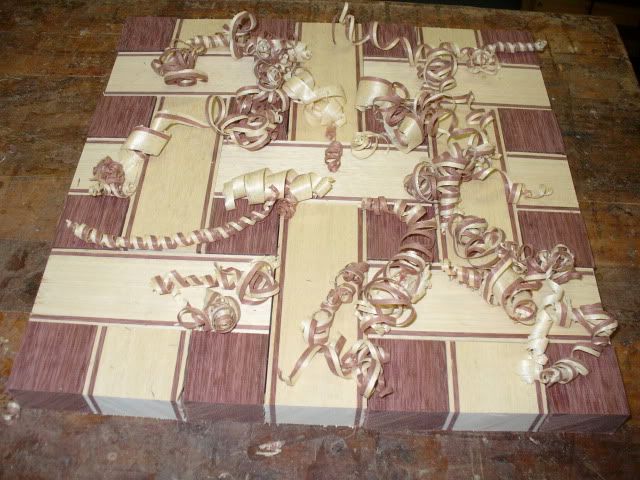 .
A lot of little curls of the stripes adds a little festivity to the board. No reason just for fun!!


.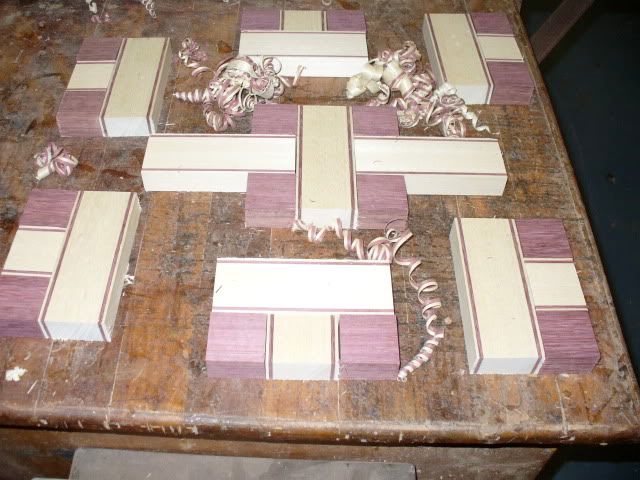 .
These seven small sections can be glued up individually and then the lot glued up and as you can see the length of all the long pieces is equal to the sum of the smaller pieces.
.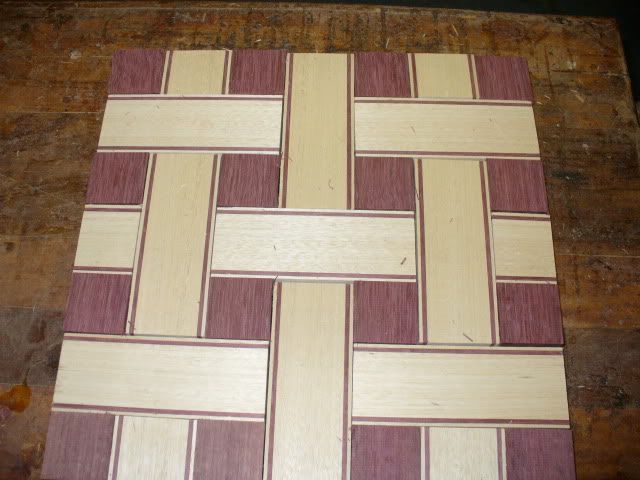 .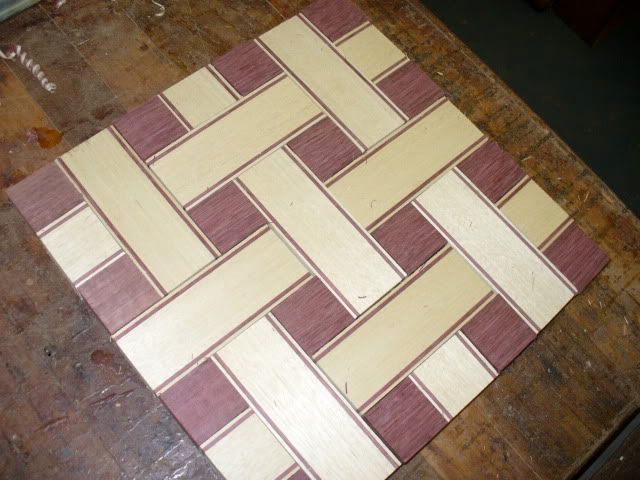 .


.
Hope this is a clear as I wanted it to be?
-- Be safe.
---