It is here at last. Spent the morning waiting and yesterday cleaning up and finding room…lol
Haven't done too much apart from look at it and wash it and wax it.. like a kid in a toy factory next door to a sweet shop at Christmas.
For a start just some more pics. Fitted a Makita 3612 1/2 inch router.,
Had a few beers while I was waiting and as it is safety week no turning on strange machines unless sober,.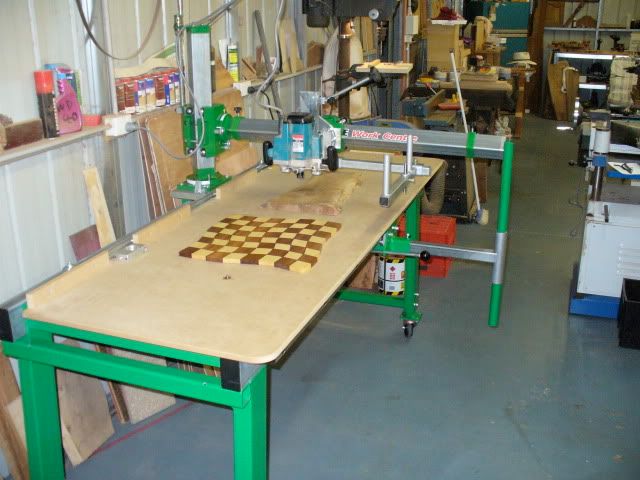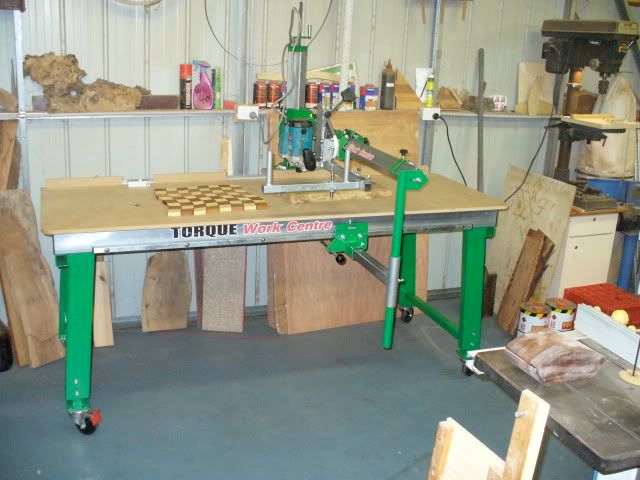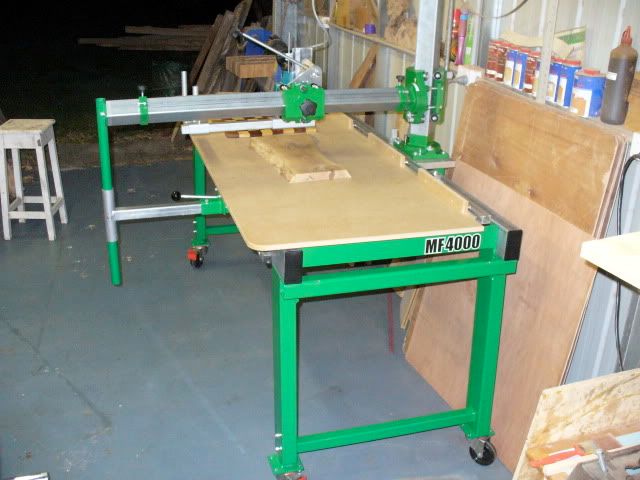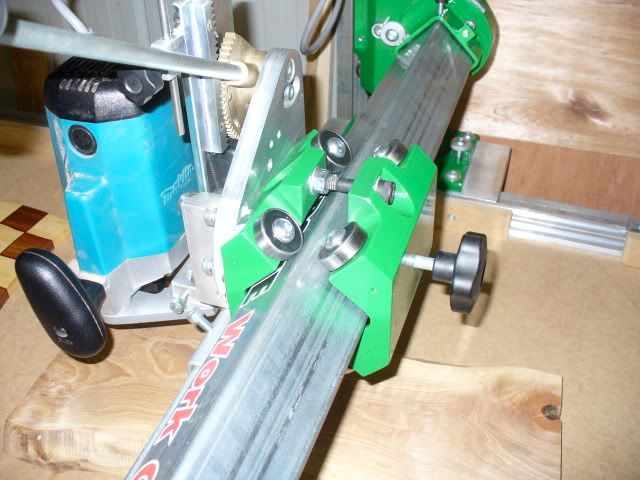 It runs on large bearings and is fully adjustable.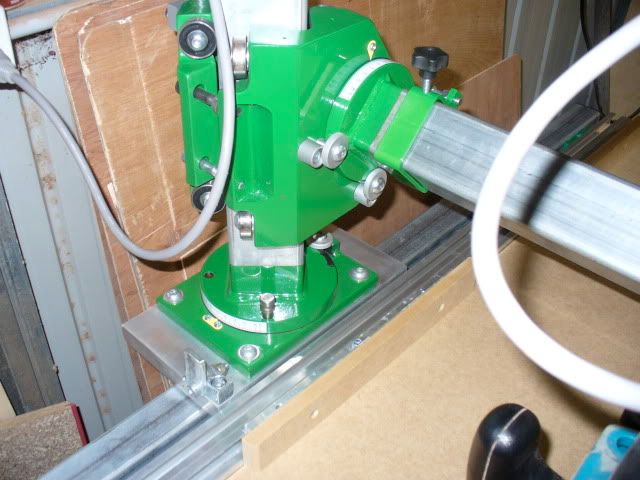 The small slab is European Walnut.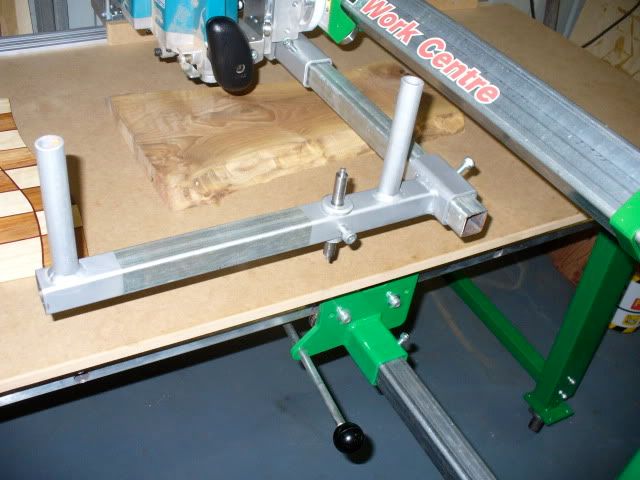 With copy attachment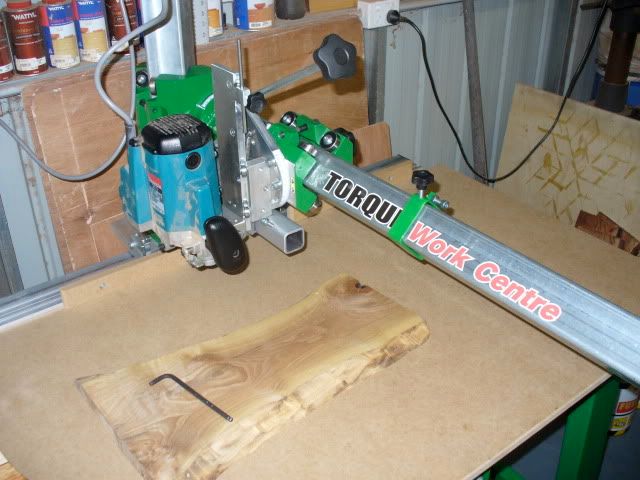 Without copy attachment
.I have to work at the pretend job this week so no playing here.,.,
I will be doing a feature blog on this machine when I have time and will be doing a review as well.
So many Ideas , so little time..
Cheers and beers
Larry
-- Don't drink and use power tools @ lasercreationsbylarry.com.au
---