Finally finished it..
Lots of other things happening in my world at the moment. So will post the last step
.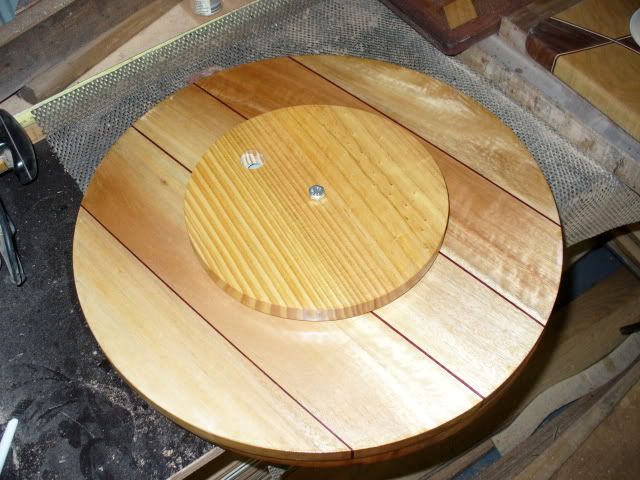 After attaching the bearing to the base insert a bolt 3/8" in to the centre hole of the base and locate it in the top underneath,.,using the access hole line up and drive screws though the holes to attach the base to the top/.
Just a matter of finishing the top…tung Oil finish for me.,

This concludes this blog.. thank you all for reading it… If you have any requests for a how to blog give me a shout..?
-- Don't drink and use power tools @ lasercreationsbylarry.com.au
---