You may have read that I went to the wood fest at Maleny and while I was there ordered a new toy..
.
The TORQUE work centre is an Australian made table set up.. made here in Queensland at Yandina.. just north of Maleny.
.
Basically is an over head work system that can accommodate a router. circular saw, or drill. The system I bought is 2 metre long and has a 900mm outfeed travel. it runs on both the x and y axis with full built in stops and plunge facility. It also had a copy attachment for sign writing etc, also a pin for pin template routing,.and by fitting a surfacing cutter can dress slabs of timber It can also be angled in two directions making is able to become a horizontal boring machine.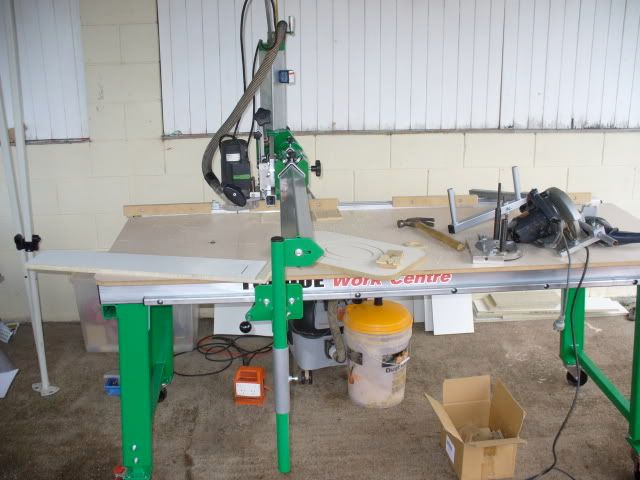 .


\.
when the beastie is ready the manufacturer will deliver install and give me a brief tutorial.. not bad service.
-- Don't drink and use power tools @ lasercreationsbylarry.com.au
---