Didn't take too many pics was rushed for time.. next time will spend the whole day.,


.
.
This piece and the next are by Randy DeGraw
There was just so much

.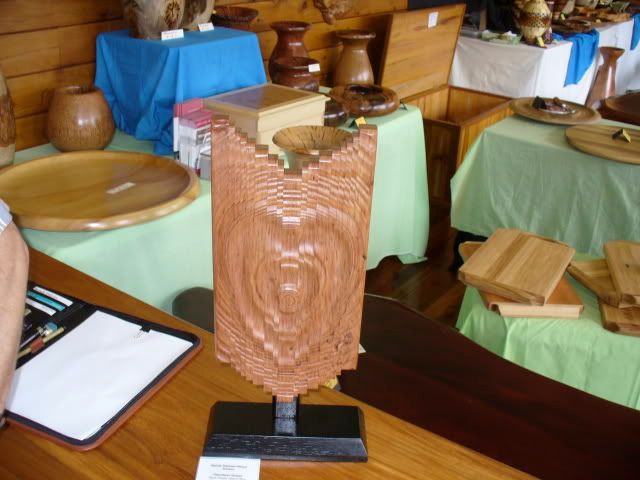 .
.
Some fantastic small bandsaw boxes.. sorry didn't get his name…some of the woods used are 'purple gidgee' and 'conkerberry'!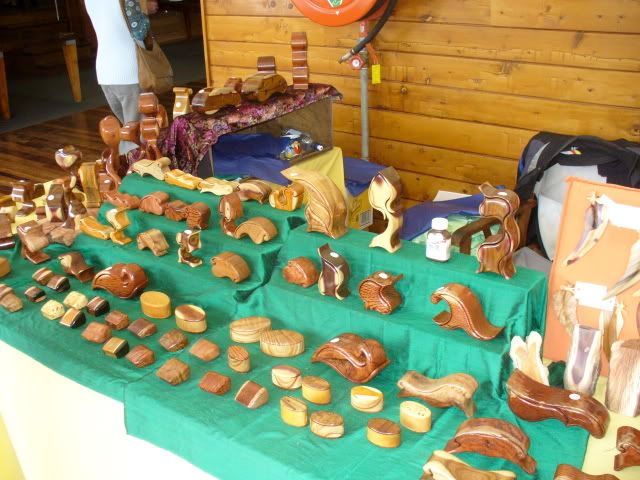 /

:
:
all this work was making me just a little hungry!!
Emu Pie anyone??\
/


Hope you enjoyed my little trip.
-- Don't drink and use power tools @ lasercreationsbylarry.com.au
---