Welcome.
Where do I start, at the beginning I suppose, I was born at an …..sorry not that far back!
Ok let do this. [ I will be using imperial measurements throughout this blog..mainly 'cause all wood working should be in imperial not metric! IMHO anyway]
To start :
Select the timber you will be making this here crazy board out of. For me this was Silver Ash and Tassie Blackwood as they contrast and compliment each other. I also decide to use
some purple heart as an accent.
Now decide on the curve you will be using. I just drew freehand a slow curve on a piece of scrap plywood. Then cut it on the bandsaw and used it to draw out the design on some more plywood.
This will give you an idea of the way the finish board will look.
NB If this is to be a checkers or chess board 8 'squares' by 8 '
You will need two blanks about 22 inches square [give or take], one light and one dark, so edge join narrow boards to achieve this. Sand or plane them flat and level. Thickness is up to You but mine Started out about ¾ inch.
Place the light blank on top of the dark blank with double sided tape between to keep them aligned. Using the template draw the first curves on the light blank. [easier to see] and cut on the band saw.
You will now have a number of worm-like pieces of timber. Keeping them in order separate the light and dark and reassemble them with alternating colour strips. You will have two boards that look something like this. [ hopefully a little better cut]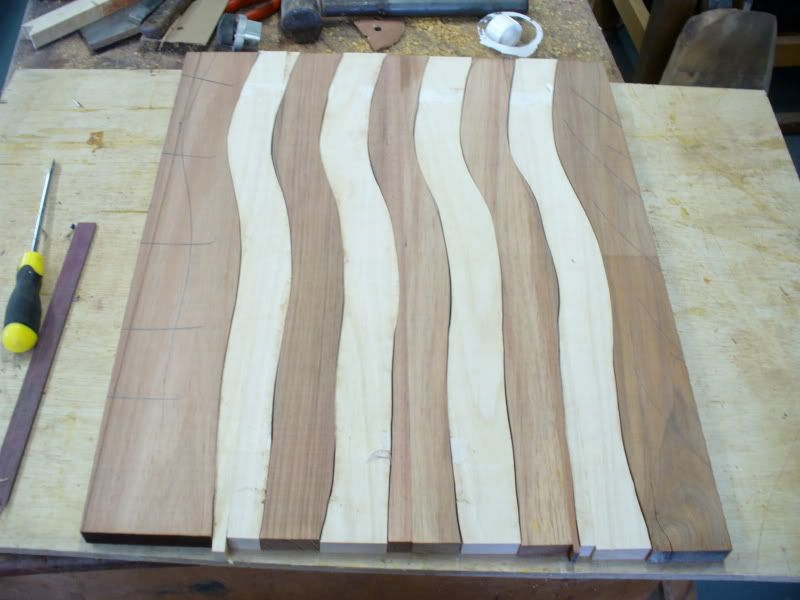 Cut the accent strips from the contrasting timber..in my case the puple heart. I cut the strips 1/16 inch thick using the Incra TSLS32 table saw fence [unashamed plug].
Lay these strips in between and using a good amount of Titebond II [ another plug] and don't starve the joint, glue up the new blanks [I find that doing this in two parts is a little easier] and clamp until dry [use as many clamps as you can to make sure that all the surfaces have pressure]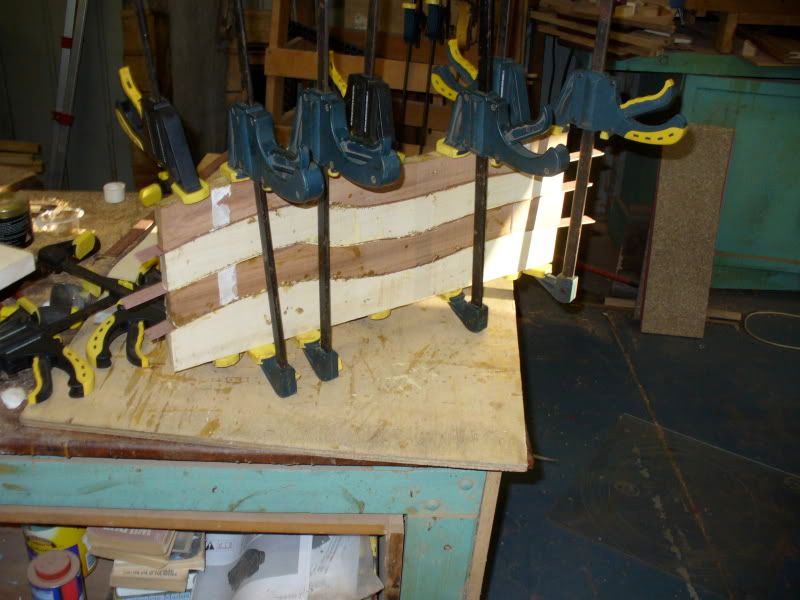 Don't take to much notice if the lines look a bit wonky here as my boards started a little longer than I really needed. Notice the outer pieces have not been cut so as to allow better clamping!
You will now have two almost identical [mirrored] blanks. Sand or plane flat and level and keeping the same orientation double stick tape the blanks together. i.e. all the cuts line up.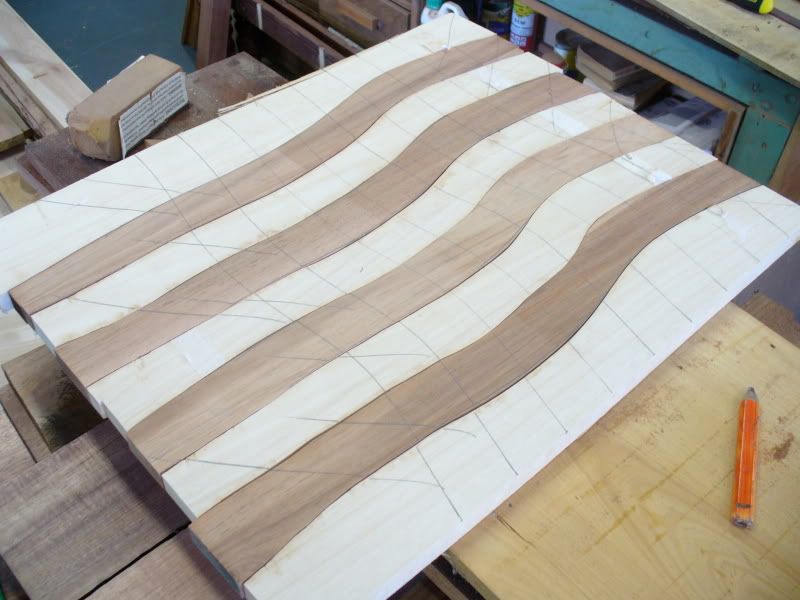 This shows the basic 'Idea' as I don't have all the pics of every step
Now mark and cut the new strips , separate and alternate the 'worms' again [keeping them in order so that any small mistakes will be duplicated in the matching piece]. Insert the accent stripes glue and clamp.
Take care that they don't slip as they did for me. Keep all the lines tight.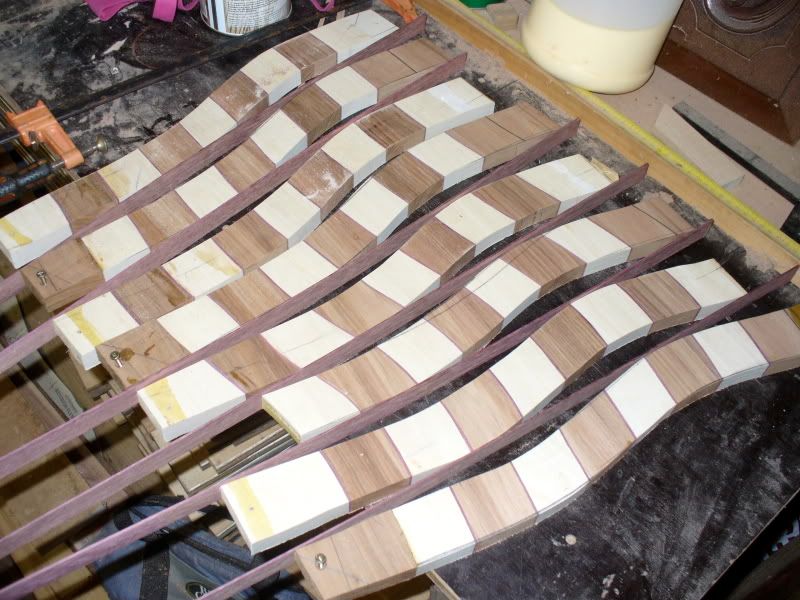 In this pic you will see some screws. I used these to secure the two blanks as I had run out of double stick tape and the hardware store was closed and I was inpatient.

Band saw all the edges clean and sand. Sand the board to 180 or so and apply a finish of you choice/. I used Tung Oil Finish.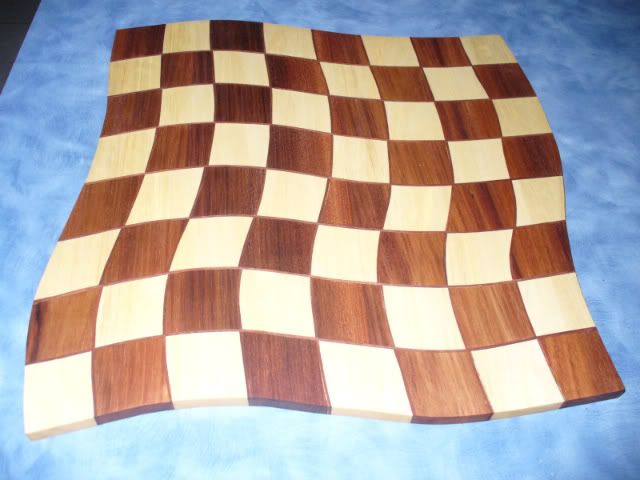 -- Don't drink and use power tools @ lasercreationsbylarry.com.au
---