Driving down the Bruce Highway … going to the Brisbane Timber and Working with Wood Show… minding my own business…. enjoying the sound of my Ute purring along…..
Looked across at the Car next to me… a small Hyundai Compact… and the two blokes in the car are all smiles and thumbs up… made my day that the Ute is appreciated and they were not afraid to show their feelings…
A little further down the road and looking in the rear view mirror there is a large black mass behind me… dang…. a 1960 Chevrolet Belair… nice…
Next set of traffic lights just in the outskirts we are joined by a 1965 Ford Falcon Stationwagon…
This blew me away… It was an Omen … I was about to have another great day…
And I did…at least two TWCs now have new owners and maybe a few more will be leaving soon…My boards were well received but only a few went to new homes … and I still have all the walnut… maybe Sundays are better…


The ute is a good display stand for some of the European Walnut and Cherry I had for sale..
Just thought I would share this little tale with you all..
My next post will be a review style about a Western Australian Timber Co that was at the show…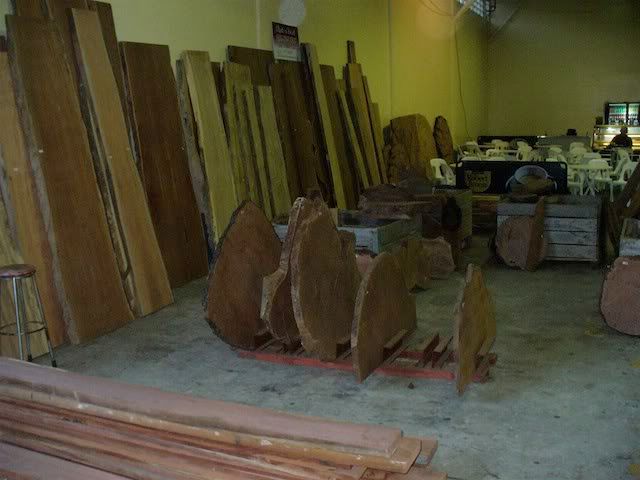 Slab 'n' Burl Hardwoods.
-- Don't drink and use power tools @ lasercreationsbylarry.com.au
---