When I go to a wood show to demonstrate the Torque Workcentre, I usually wear heavy duty workwear and boots..
This is partly a safety issue and also, as a professional, I like to look like I actually know what I am doing..
As a part of this new found professionalism, I now have "Lazy Larry Woodworks" embroidered on the shirt just above the left pocket..


Mainly ….this is so I can be returned to my stand if I get lost..
I have meant to do this ever since I bought the gear… well now when you see me at a show you will know just who Lazy Larry is…and where he should be..
And if I am not, please return me to the Torque Workcentre stand…
This is what happened when I did not have my company name embroidered on my shirt…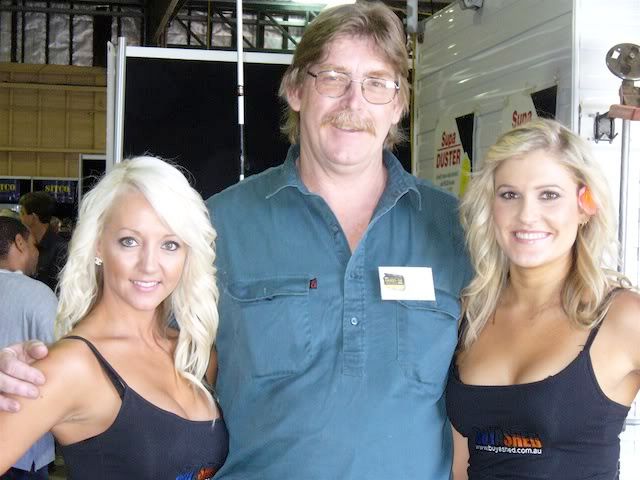 I got lost and then found…took a while to get back to my stand..
-- Don't drink and use power tools @ lasercreationsbylarry.com.au
---