This has been bigger than Ben Hur…


I have had this on the books for a few months…..longer actually…. Get a trailer and hit the road…Take the Torque to the people… BUT…Always something to hold it up….Some little hiccup… Something to slow down the progress..
..oh well….
It took a while but the Torque Workcentre finally has a chariot to ferry it around.. and what a chariot..
Hooked behind the Workshop Ute….
Sweet…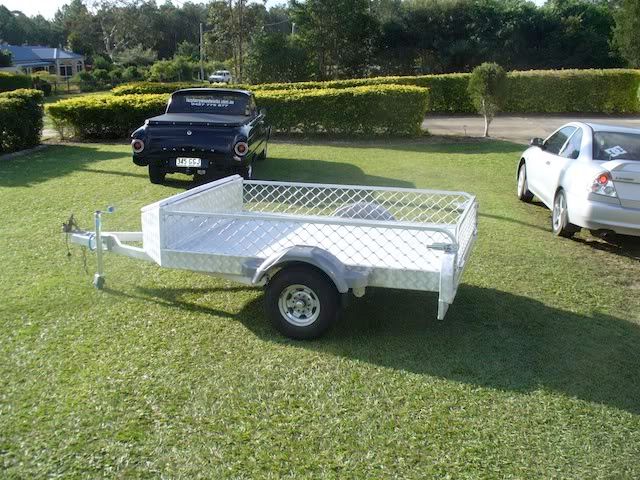 I had this custom trailer built from Aluminum..and only took delivery of it this afternoon…
All the paper work has been done, all the details have been engraved on the VIN plate… and it is all paid for…Just need to get it registered.. no biggie… Pay the Rego Fee…Screw the Rego Plate in the boxed section provided… Then I can run the Torque up and onto the trailer and go forth and demonstrate.. Happy Days.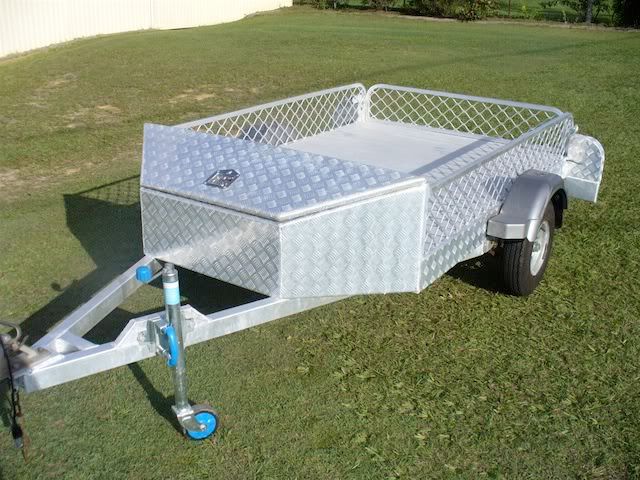 There is a lock box made from aluminium checker plate in the front for all the bits I need for the demos.. the inside length is 5mm longer than the TWC so it will fit snugly…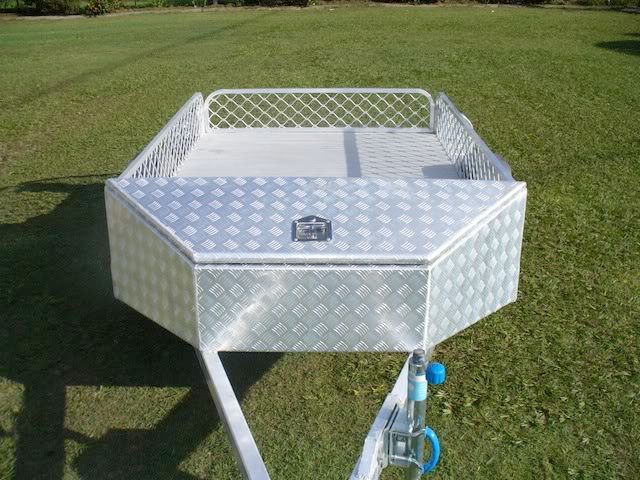 If I am going overnight there will be a detachable frame also from Ali… this will support a vinyl Tonneau cover with clips zips and locks.. Will look real sweet behind the Falcon..As you can see the tail lights also have boxed covers.. And so so light.. with 10 inch wheels it will be so easy to tow..I might even forget it is out the back….
No stopping me now… that is for sure… let the games begin..
Look for me at a wood show or wood workers club near you…
I will be posting Demontration Venues with plenty of notice…
So keep tuned in.
-- Don't drink and use power tools @ lasercreationsbylarry.com.au
---