I started off with a rough sawn board of New Guinea Rosewood.. Ripped and dressed to size …5 inches by 3/4 inch…Cut the mitres on the sides on the Incra Mitre Express and then cut a groove top and bottom … the top got a bookmatched panel of ugly NGR with a fine stripe of Silver Ash down the middle.. the base was some really fine plywood…lol


This shot shows the box glued together and with the sliding dovetail spline slots cut… used the Kehoe Jig .. you can see my review at Larry's Workshop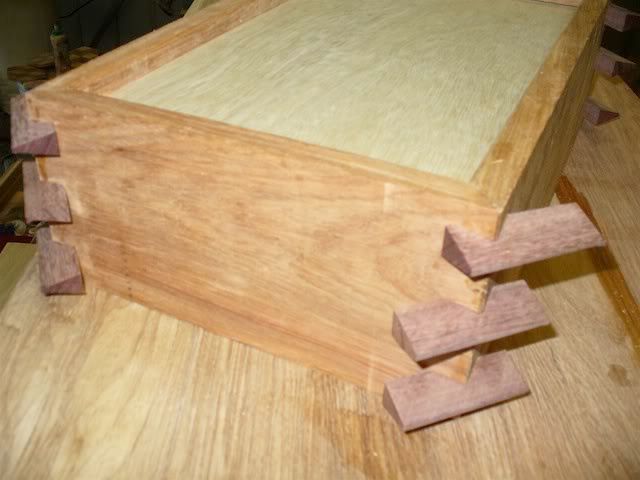 This jig is so simple to use.. Then I cut the tapered spline from my favourite.. you guessed it… Purple Heart..
Again a very simple set up and so easy to make these splines.. A little glue.. Titebond III… and a tap into place.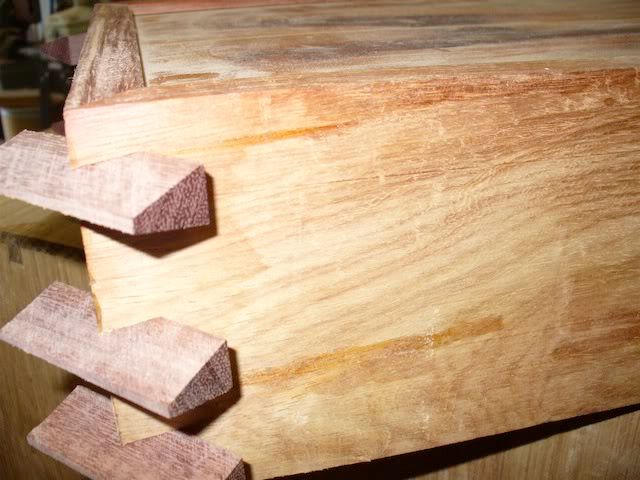 You can see how easy this is… and you can only put them in one way due to the one degree taper on the slot and the spline…


I then cut the excess from the splines with a Japanese flush cutting saw… they have teeth set on one side only.. and then sanded the outside of the box.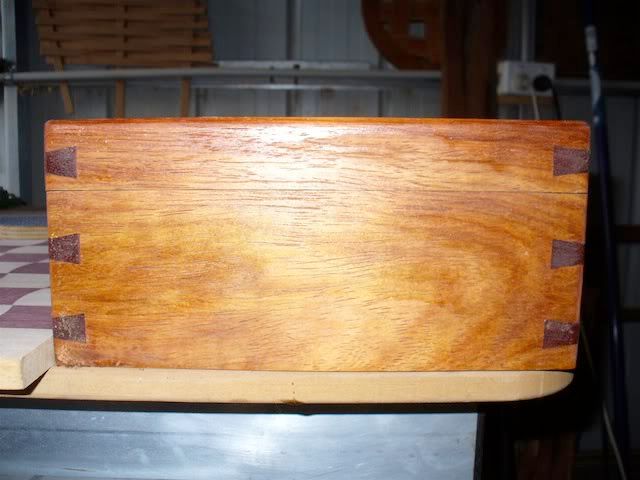 I have cut the top off on the table saw… and the gap between the top spline and the next was increased by 3 mm to compensate for the kerf …The cut is just visible.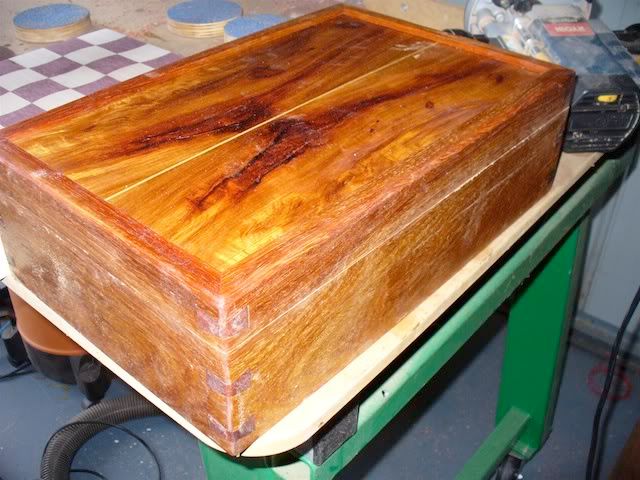 A shot showing the box with one coat of clear… tung oil finish actually…
Next I will make the small insert box… from Purple Heart to accent the splines and maybe even line the bottom of both boxes with purple felt… stay tuned..
-- Don't drink and use power tools @ lasercreationsbylarry.com.au
---