For the last few days at the end of last year ….LOL…I was very busy… I was designing a recessed base for my Lazy Larrys..I have just taken the time to post this….To start I have cut a circle of 5/8" plywood to mount the bearing.. this is roughly 300 mm or 12" in diameter as seen to the left in the first pic.
This is accomplished by using the router to drill a hole in the centre.. the same size as the pin in the table. The hole is dropped over the pin and the router moved to the correct distance from the pin and x and y axis locked… turn on router and using plunge lever and lock lower cutter into the plywood…the plywood is then turned [ increasing the depth on completion of each turn] until the cirlce is cut..
.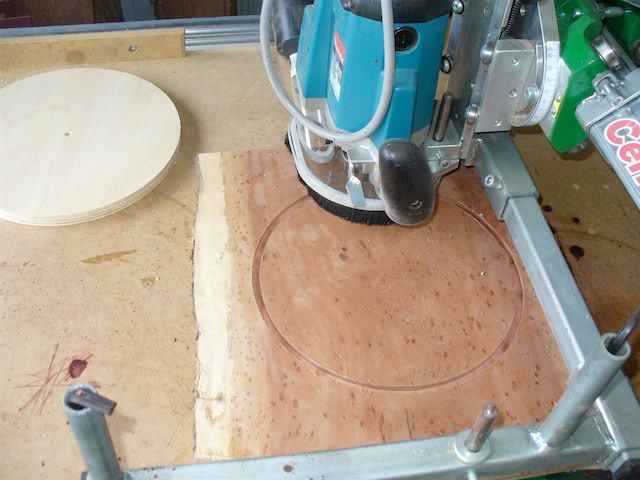 ... and using the Torque work centre I am cutting a ring from the same timber as I have made the top of the Lazy Larry.. this is also shown on the video of the TWC
.

the router is then moved on the y axis [towards the pin] by the thickness of the cutter. This virtually changes the cutter to the other side of the line..the process is then repeated with the timber ….remove waste and then insert and glue the ply inside the round hole…..cutting the waste from the centre gives you a round piece that can move be made into a round cutting board...
..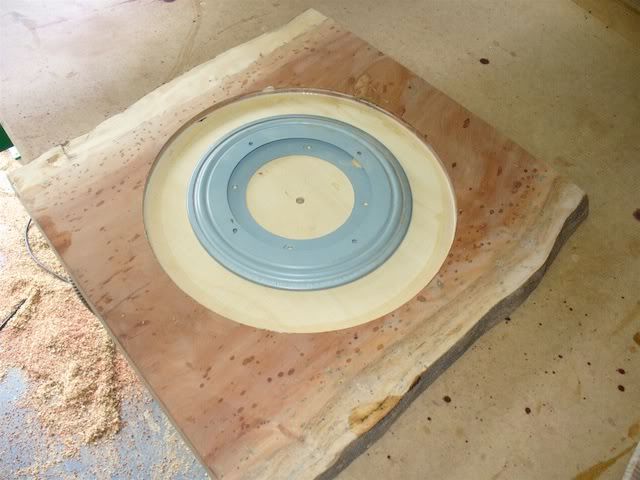 but here is the kicker… I make the ring slightly thicker at just under 1" and when I sand it there is enough left proud to hide the steel bearing from side view..
Now replace the blank on the pin and move the router to the desired diameter and lock the Y axis [X axis has remained locked.. BTW it is in line with the pin.]
.
.
This one is Queensland Rosewood.. and is for this amazing top….
.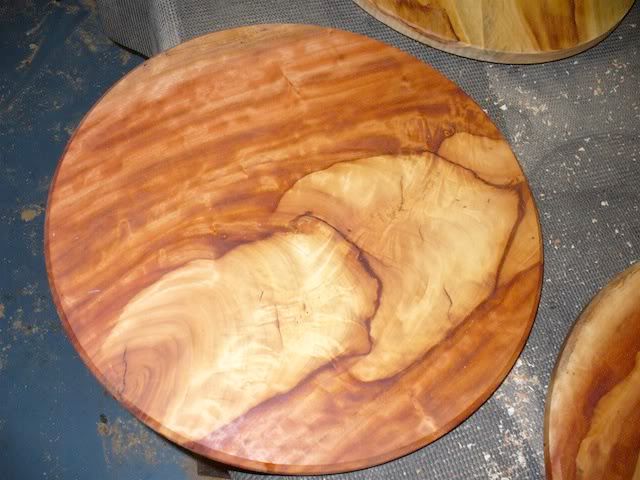 ,
I kinda got carried away and made Eight of these bases.. 7 in Camphor Laurel.
.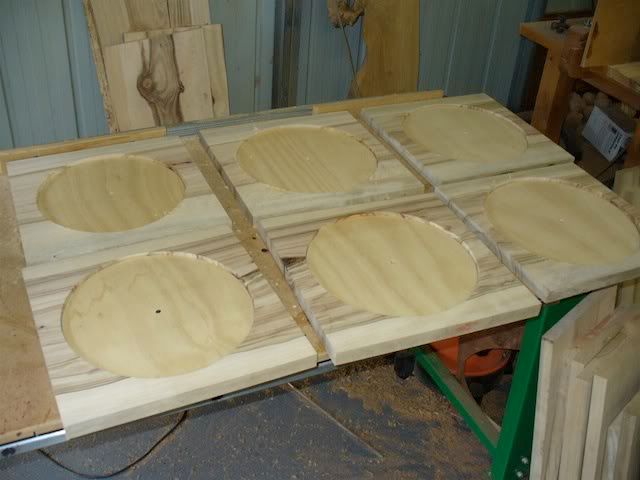 After cutting the outer circle..
.


,Sand and chamfer the edges.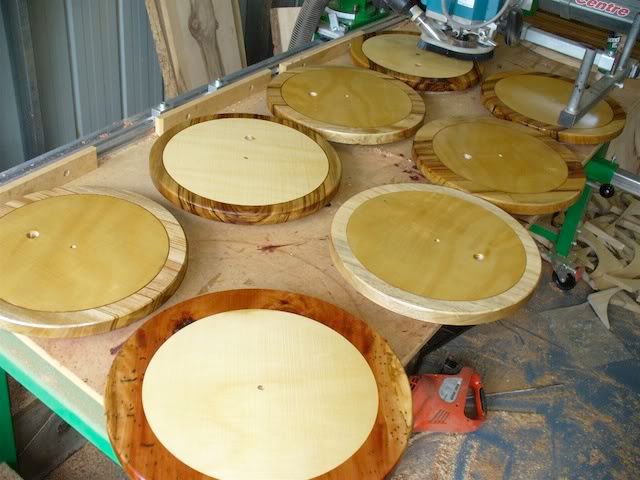 .
This is a shot of the bases underneath with a coat of wipe on poly…
A glimpse of the tops to 7 lazy larrys… first of a few coats of clear….also cut on the TWC
.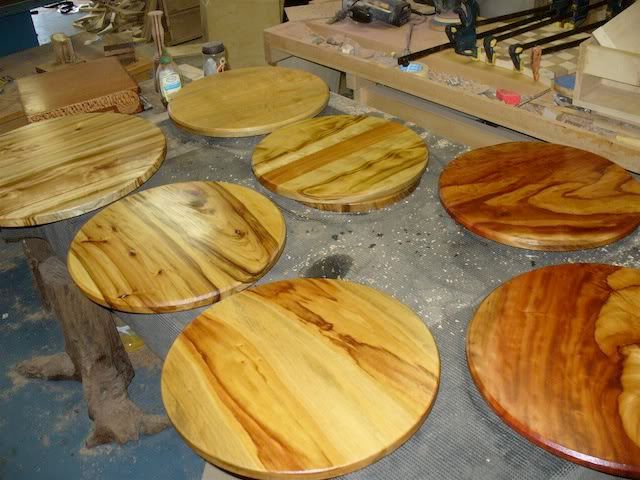 Lots of fun and a quick and accurate project… made possible due to the Wee Beastie… LOL
-- Be safe.
---