Hi guys Just got back from Melbourne.. went down courtesy of the boys from Torque Work Centres..
What a blast… 3 days of talking to woodies about timber, tools, techniques and just shooting the breeze with a great bunch of people.
.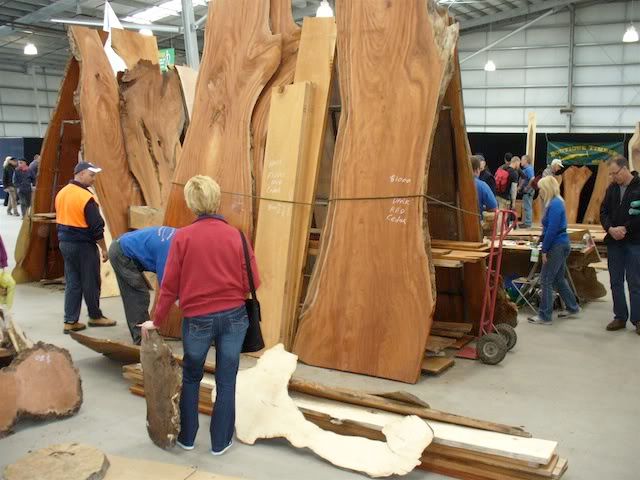 Some timber for you all to drool over… I know I did..
.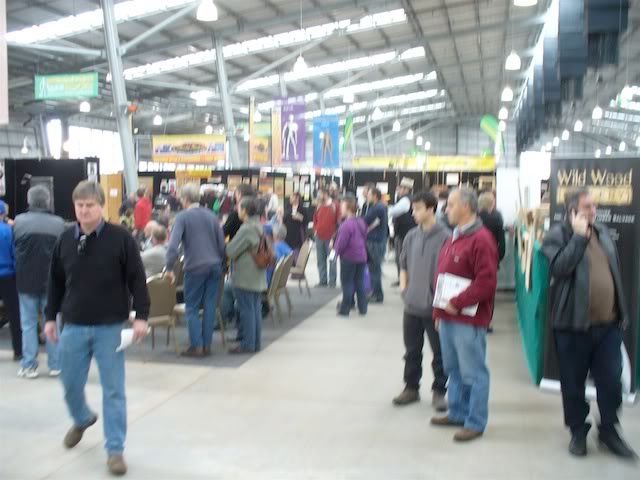 The venue was at the Flemington Markets… just down the road from Flemington Race course.. the home of the Melbourne Cup… the Horse race that stops a Nation. Very large place… long walk from our display stand in the demostration end to the toilets and the exhibitors lounge for coffee..
,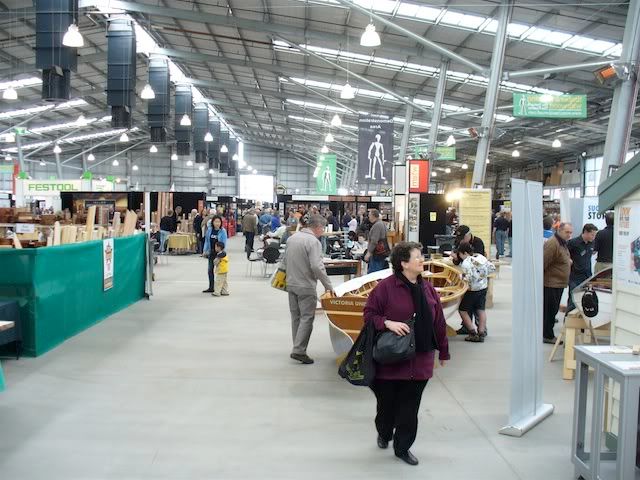 Even boat building … real sweet boats there too.
,

. This, my friends, is. THE SLAB MASTER. This one is smaller than most at just over 20 feet long. Dresses and sands slabs. And that is Keith operating it.
,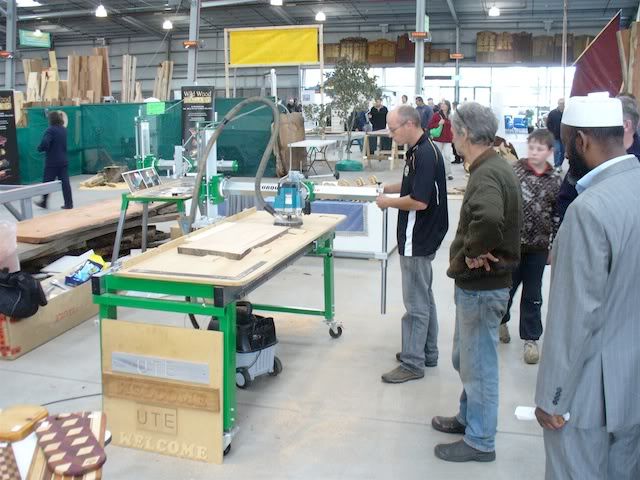 A demonstration of dressing a slab of Silky Oak…Lacewood… only took a few minutes on each side for this small slab. The operator is Luke.. one of the boys who make the machine..He is a boilermaker by trade and we are teaching him all about wood.. lots of fun…. he is catching on really fast under the watchful eye of Keith.. master woodworker and designer of all the Machines.. including a swag of really huge CNC machines…
.

Good site plan…well spread out.. wide aisles and heaps of bargains… not that I had time to scratch myself let alone get to any of the bargains available..

One for all the galloots out there.. lots of antique hand tools… Charles Jackson III you would have loved this display .. even a pedal powered scroll saw and spring loaded lathe

More slabs of cedar.. drool drool
,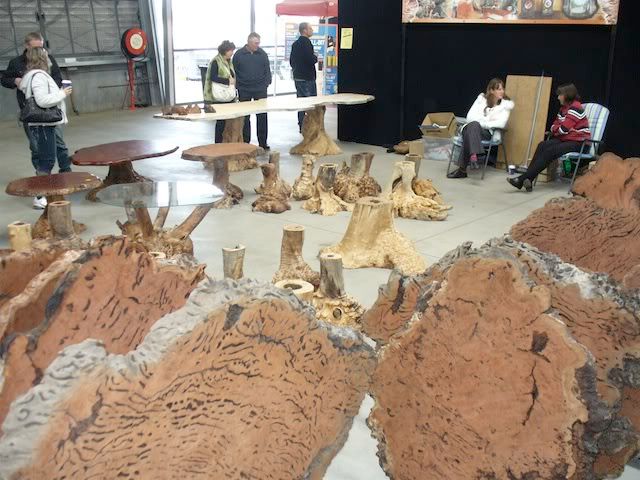 Here are some Burls and stumps for tables…

Roger Gifkens Dove tail Jig stand…really nice piece of kit this.


Me showing off with the "Wee Beastie" lol,
d

x
I just had to include this fantastic artist..
,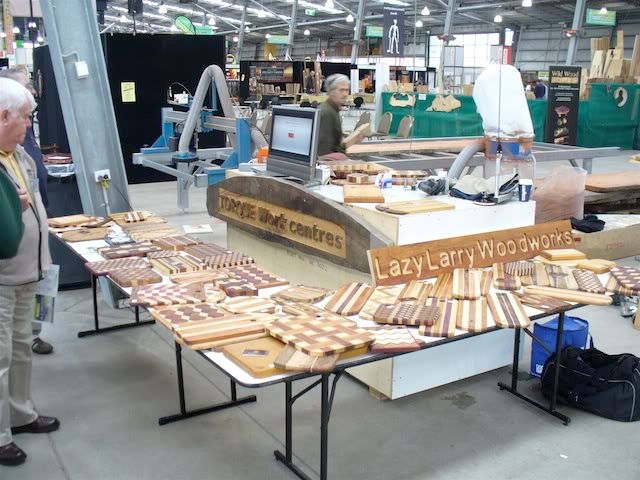 x


x
,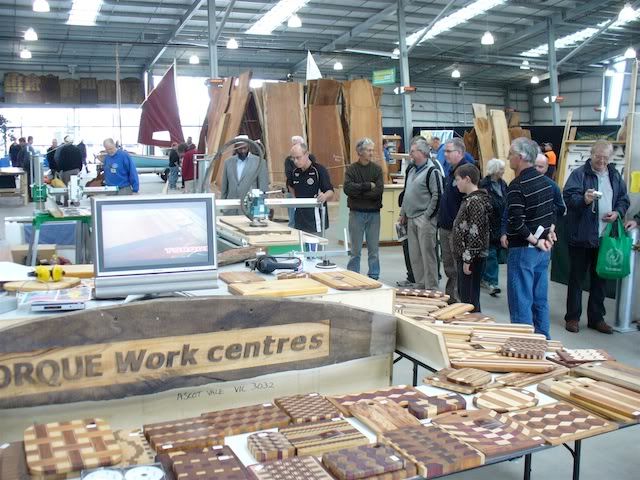 x
Just a few shots of the stand with some of the boards I took.. brought most of them back but I did sell almost AU$1000.00 over the weekend.
.
.
And to top of an already great weekend.. had a chance to chat with Stuart Lees from Stu's Shed
Fantastic down to earth bloke.. had a wonderful time chatting with him.. I must have impressed him because he took some pics of my work and told me that he would include me in his blog.. OK I though "nice."
Did not expect this though.
Well that is just about all from me for this show/
Next Month I am off to Bundaberg.. a few hour north for a wood show.. stay tuned.
-- Don't drink and use power tools @ lasercreationsbylarry.com.au
---