Sorry to have to do this but this morning I got a call from Aaron at Torque Work Centres.. He had a new client buying a Torque Work Centre and he saw the boards that I took up on Tuesday to be boxed and shipped to Melbourne for the Working with Wood Show next week… He had a few bits of timber on board and wanted to do a deal for a few of my cutting boards.. he was super impressed and wanted to do a swap… Aaron rang to see if I was home… a few hours later Keith turned up…. a little dickering and this is what I got… some for me and some on consignment … I think I might just be able to sell some of this divine central Queensland timber. Maybe in Melbourne…..
What do you think?
.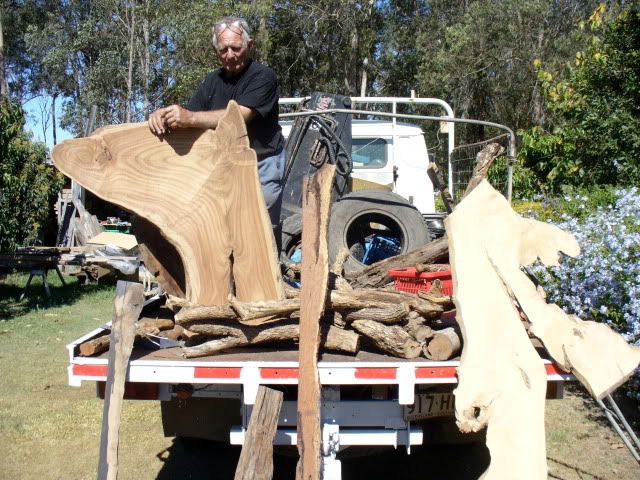 The slab Keith is holding looks like a horse's head and he had two that match… Black Wattle.
.


Up against the truck… Ebony… NT Red Ebony….Hairy Oak… and I forget?
.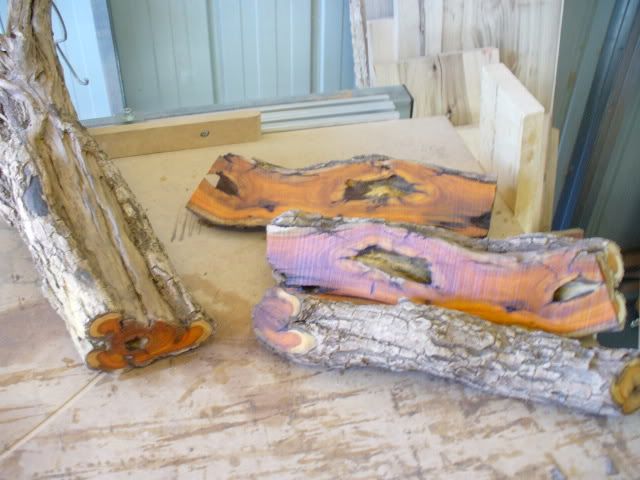 .Conkleberry.


.Hairy Oak.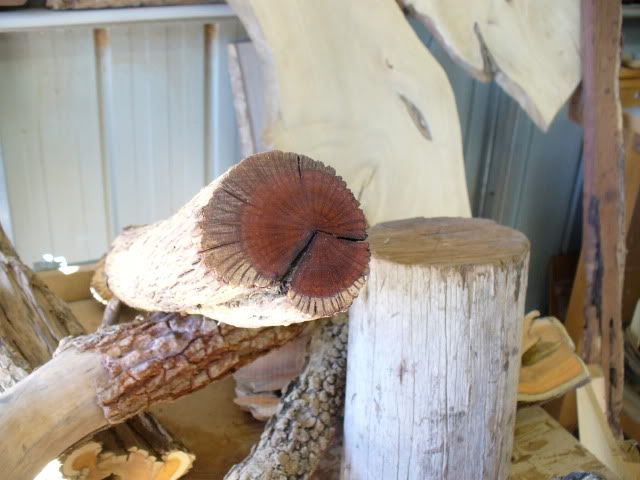 .Hairy Oak again.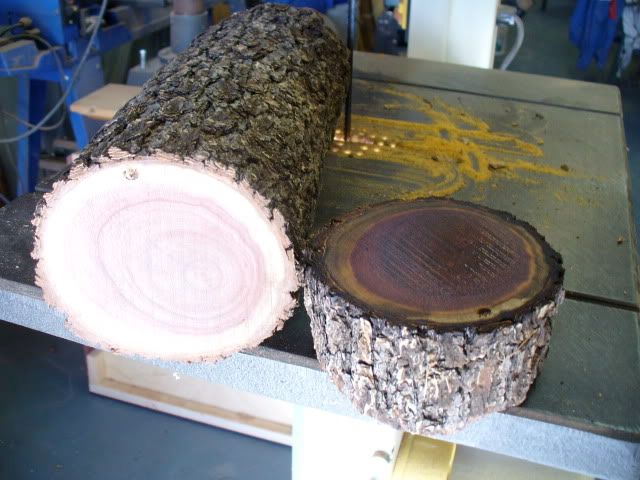 .Emu Apple Wood.


.Emu Apple Wood again.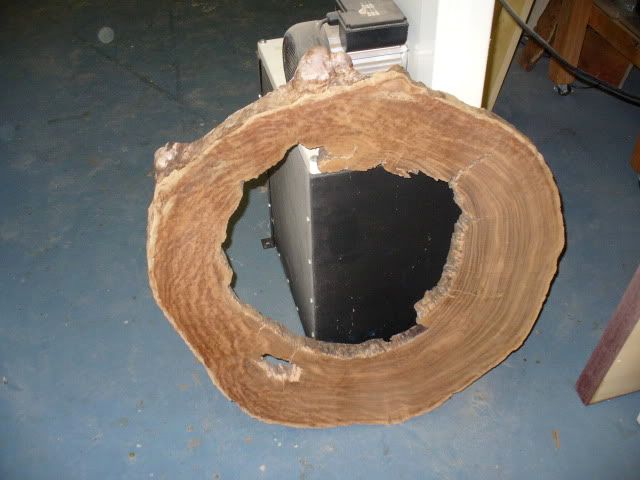 .A round TUIT.. lol… White Ghost Gum.. I think that this may be a mirror frame.. Yes?


.More Conkleberry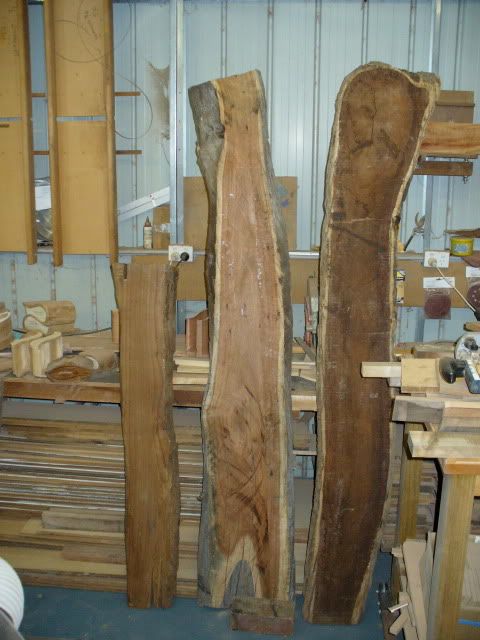 .From the left.. Bungaroo…Black Wattle… and Beefwood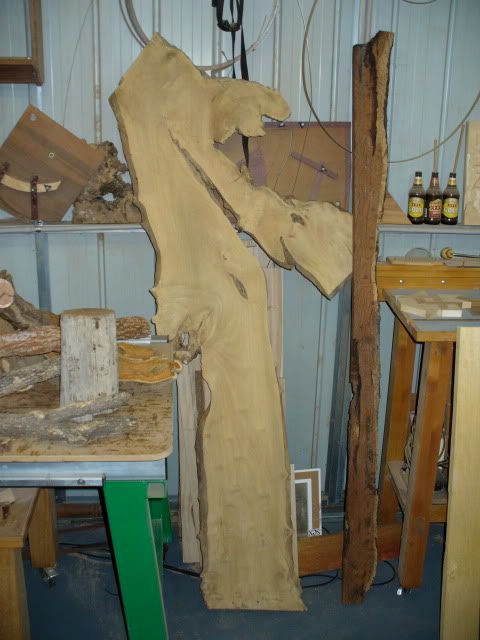 .I can't remember and Hairy Oak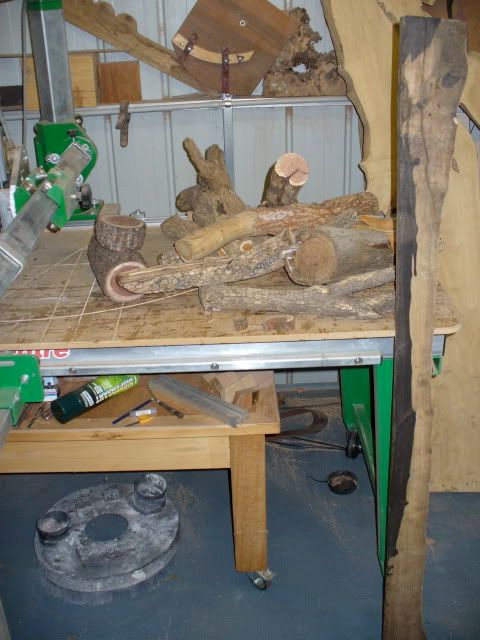 .Cockleberry and Hairy Oak and Emu Apple,, a stick of Ebony on the side.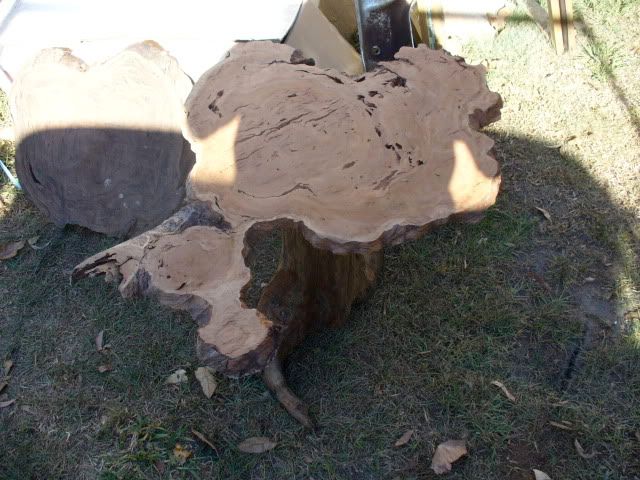 Apart from the obvious coffee table of Red Ebony leg and White Ghost Gum top… this timber will be either resawn.. bookmatched of course for Jewelry boxes.. used for small bandsaw boxes or recut into pen blanks and Knife scales.
Is there any interest in this..????
Larry
-- Don't drink and use power tools @ lasercreationsbylarry.com.au
---