This board is not part of the 150.. I showed one of the 150 to a friend and she wanted one but a little larger,
This is the way it was made.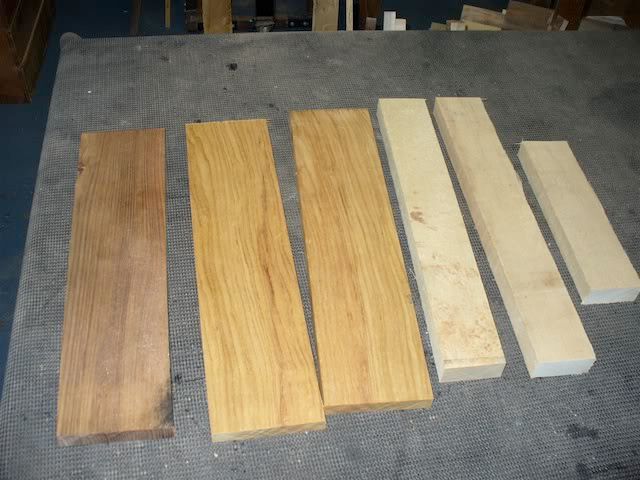 Cut some bits of board. NGR SA TB


Dress all sides.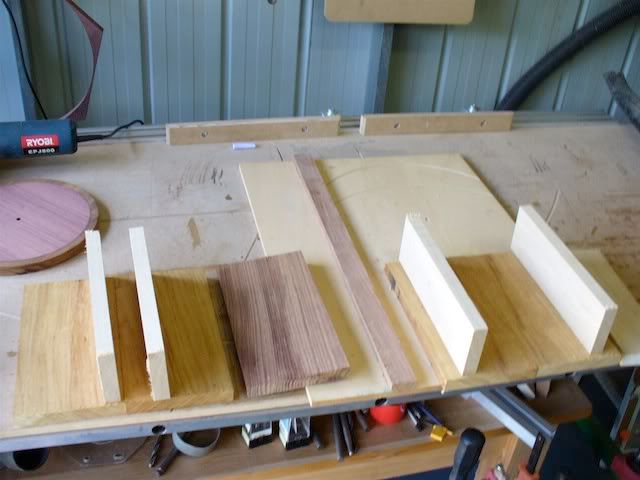 This is to see the way it will look with the stripe. Cut all pieces to 250 mm.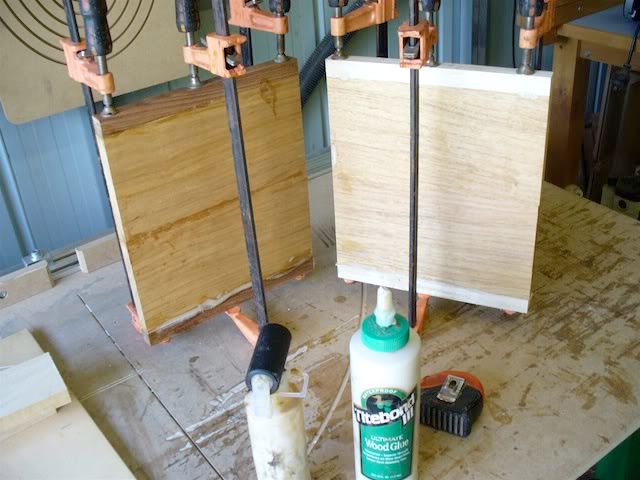 Join the NGR and edge with TB on one and SA for the other.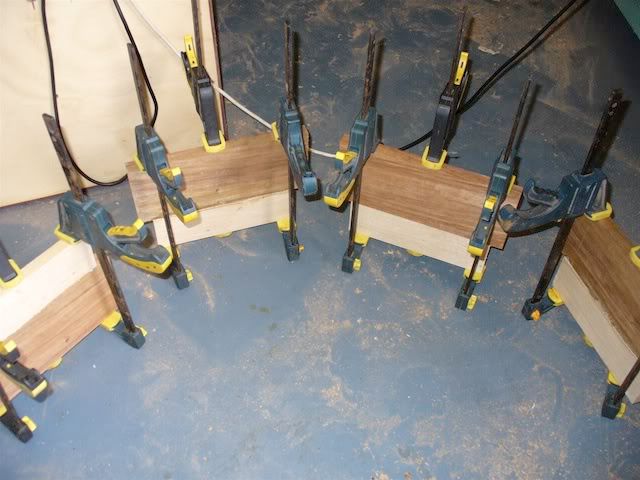 Glue a sacrificial board to the SA prior to cutting the arcs.


This is the arc cutting jig.. a slight variation on the patron jig
Set the stop with a nail… high tech I know!!
.


Make the first arc cut and then move the blank to the stop and cut again.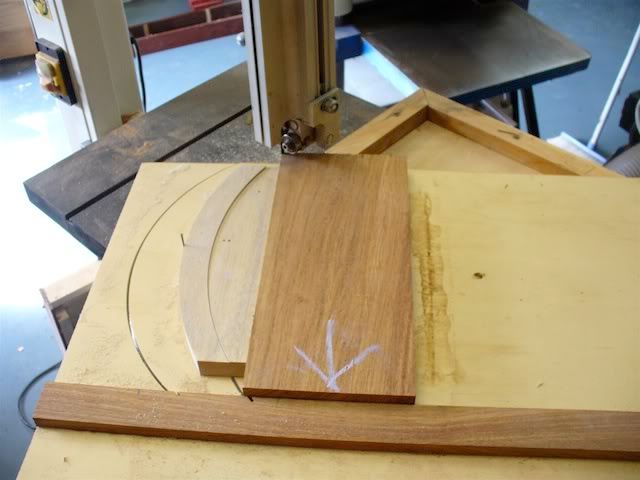 This will give you four curved inserts.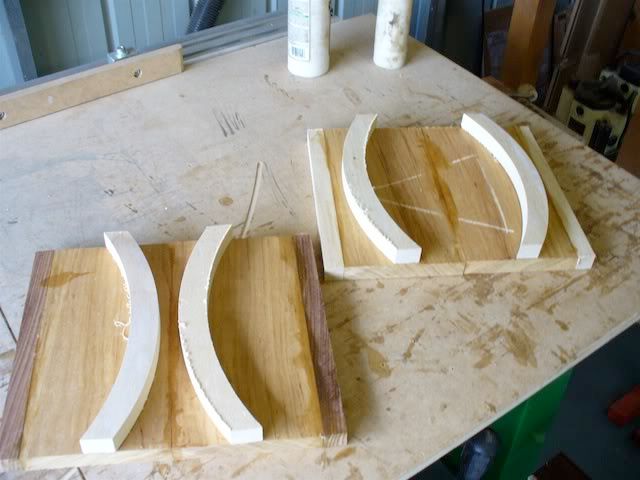 Cut the arcs in the NG blanks and Insert and glue up with the arc blanks in SA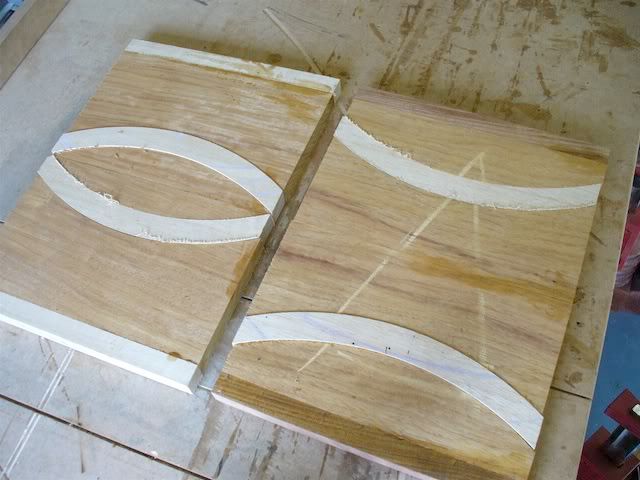 No pic of the next step but I reckon you are all smart enough to get the point without the pic.
Cross cut the blanks and then alternate the strips. Glue up and do the usual sand and finish.,.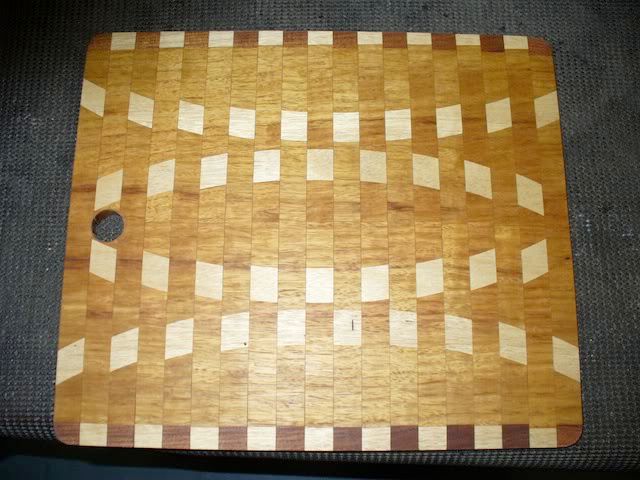 This is the finished board.
-- Don't drink and use power tools @ lasercreationsbylarry.com.au
---